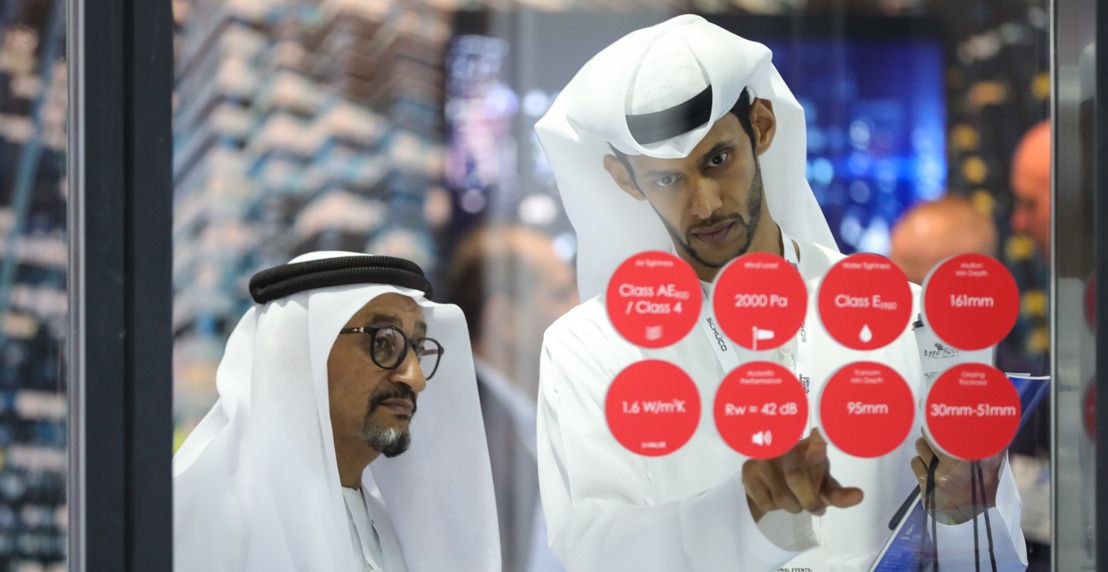 A YEAR OF BUSINESS IN THREE DAYS: PARTICIPANTS AT THE WINDOWS DOORS & FACADES EVENT IN DUBAI STRIKE MILLIONAIRE DEALS
The event will return from 24 - 26 September 2019 at the Dubai World Trade Centre, alongside Gulf Glass exhibition, organisers announce
In the era of digital communication, personal interaction and face to face meetings are all the more fundamental to business success. That's the univocal result of the third edition of Windows Door & Facades Event (WDF), which ran at the Dubai World Trade Centre from 23 to 25 September.
The show, organised by dmg events, gathered over 120 exhibiting companies from around the globe, attracting more than 6,600 visitors. Free educational seminars and the Middle East Facades Summit complemented the event, which showcased the latest and most innovative technologies, products and solutions for the regional windows, doors & facades industry.
Beyond building a network of potential new partners and clients in Dubai and the broader GCC region, both international and local companies signed impressive deals at the event.
Ammar H. Alul, general manager for Schüco in the Middle East, said:
"After last year's show, over USD 1 million contracts were signed as a direct result of our participation at Windows Doors & Facades Event. This year, we are very proud to be back again at the event, as founding partners and Titanium sponsors and I hope to meet those who could not attend this year's edition at WDF in 2019!"
Pertici Industries sold both the machines it displayed at the show. Ahmad Al Joulani, Area Manager at Pertici Indutries, said:
"At WDF 2018, we signed deals with a Dubai based aluminum fabrication company, GIJI BLDG Metalic Const. We sold two CNC axis and double hit cutting machines for over EUR 120,000 [approx. AED 520,000]. So it's been a great show!"
The Italian exhibitor that supplied its minimal solutions and window frames to the iconic Bvlgari Hotel & Resort in Dubai, Carminati Serramenti, confirms the show's business potential. Norma Milesi, Export Manager of the company, stated:
"In the first two days only, we've signed new contracts for three residential projects on the Palm Jumeira. We participate in WDF since 2016, and this one is the best edition of the show: the feedback we received was extremely positive!"
Hermansjah Joswidjaja, MBA - Chief Sales & Marketing Officer of Permata Door from Indonesia, commented:
"We received approximately 200 visitors at our stand and we believe many of them will lead to business development opportunities. WDF has been a successful event for us, and we are glad to announce our commitment: we will come back again next year, because the Middle East market has a huge potential. It's a new opportunity for us and we are ready to take it on. We'd like to thank dmg events for supporting business in the Middle East for us."
Valued at USD 5 billion, the regional windows and doors market accounts for the 3.5% of the world total and, according to Gianpaolo Bruno, Director of the Italian trade Agency (ICE) in the UAE, Oman and Pakistan, is a key economic driver. Speaking from the WDF's Italian Pavilion, Bruno commented:
"The construction sector is a main pillar of the UAE economy, and a major drive for economic diversification, accounting for 10% of the country's GDP. There are great opportunities here, which industry players should definitely take."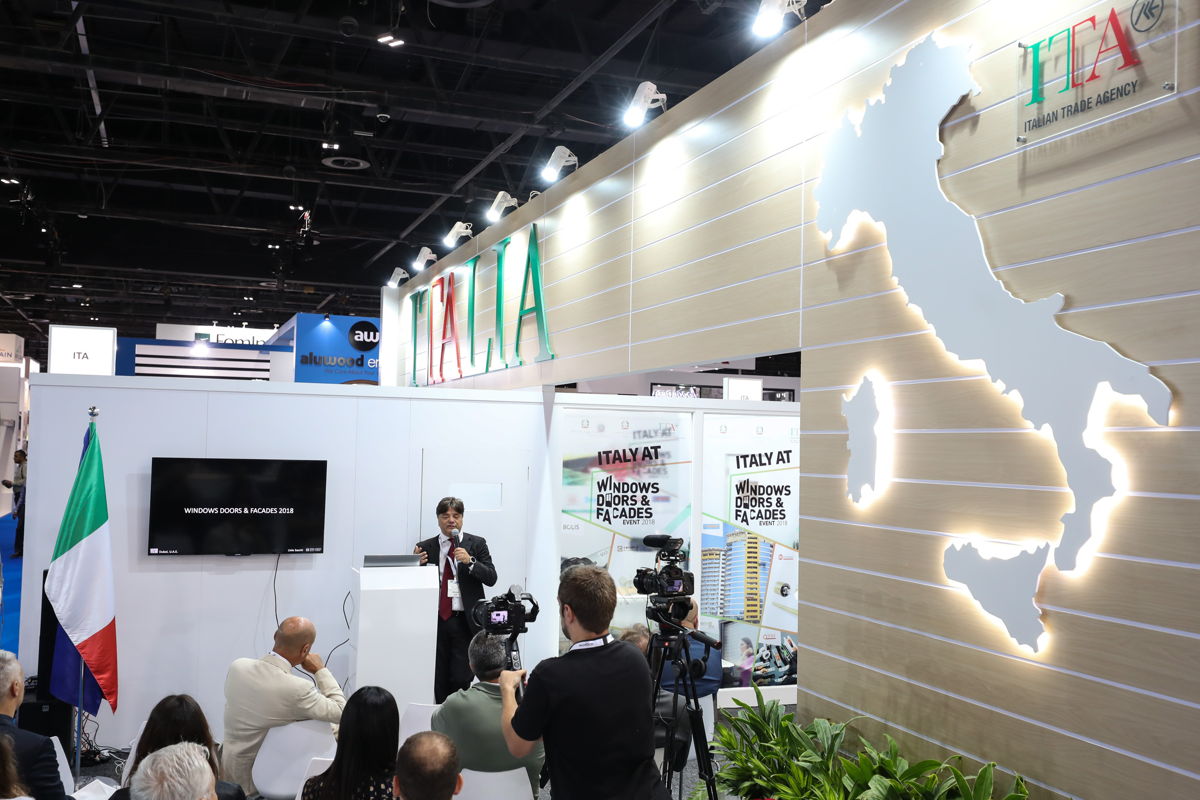 Offering a professional platform to make business in Dubai and the broader GCC region, organisers of Windows Doors & Facades Event announced the next edition of the show. In 2019, WDF will run from 24 to 26 September at the Dubai World Trade Centre alongside Gulf Glass, the largest glass event in the Middle East.
Windows Doors & Facades Event 2018 was supported by Titanium Sponsor, Schuco; Safety Partner, UL; Supporting Institute, CIOB; Supporting Associations, QMEA, ASA, AIA Middle East, OSH Association, Solar GCC Alliance, ift ROSENHEIM, and Contractors Association; Founding Partners, Orgadata, Elumatec, and Schuco.