ADDRESSING CLIMATE CHANGE THROUGH GLASS TECHNOLOGY
Gulf Glass 2019 to present Advenira Enterprises' solar heat control coating for a sustainable future
The last decade or two have made more and more people, from government officials to regular citizens, realize that with the current population growth and the continued industrial expansion, we face many climate change challenges all the while hoping to stave off an environmental crisis.
Many of the currently used technologies must be upgraded and re-thought at the very least, or replaced altogether, in order to comply with ever-stringent environmental needs and regulations.
It is vital that all key players and contributors in this arena attack emissions and pollution issues from every possible angle to make sure our children and generations to come have a clean world to live in.
In case of glass, which is widely used in construction and transportation industries, the ultimate goal is to make it as energy efficient as possible, not only in terms of performance parameters, but in terms of manufacturing process efficiency as well.
In addition, IoT (Internet of Things), Smart Homes, All-connected and Self-driving vehicles of every kind are all anxiously waiting for a new energy saving technology that can block undesirable wavelengths from solar irradiation, while transmitting mobile and sensor signals both ways.
With that said, non-metallic solar heat control coating, developed by Advenira, can be a true savior by answering all the above questions.
Existing solar heat control solutions rely on a multilayer stack of Ag film(s), deposited via magnetron sputtering - a vacuum deposition technology that is highly energy consuming. In addition, Ag films are very reactive and, therefore, can only be used in laminated window structure. Also, being metallic, they are not RF-transparent, which makes them exceedingly impractical, especially for the new generation of connected cars.
Advenira's SDN® technology provides an atmospheric synthesis and deposition of a single layer solar heat control coating from non-toxic liquid that solidifies in a matter of minutes into a fully cured and inert film which is superior to Ag-based films both in terms of optical performance and mechanical properties.
Overall savings that can be achieved by transferring to SDN® technology are 16X money-wise and 28X environmental footprint-wise.
Looking at automotive glass for example, Advenira Enterprises' solar heat control coatings help reduce energy losses leading to major emissions reduction and massive increase in fuel economy (or miles driven per charge, in case of an EV).
In fact, up to 50% of energy loss is due to Air Conditioning (A/C) in cars. Advenira's coatings allow for up to 30-50% reduction of A/C usage. This translates into up to 25% EV range per charge or MPG improvement, and up to $1 trillion fuel economy over 10 years worldwide.
Advenira has also authored a non-metallic solar heat control technology not only for automotive glass windows, but for polycarbonate as well.
Moving into the third decade of 21st century with environmental considerations in mind puts a strong pressure and necessity for every responsible party to be proactive in saving energy, reducing emissions and toxic waste generation wherever possible.
Advenira's SDN® technology is designed for this exact purpose and will be presented in the next edition of Gulf Glass, the largest event dedicated to the glass industry in the Middle East.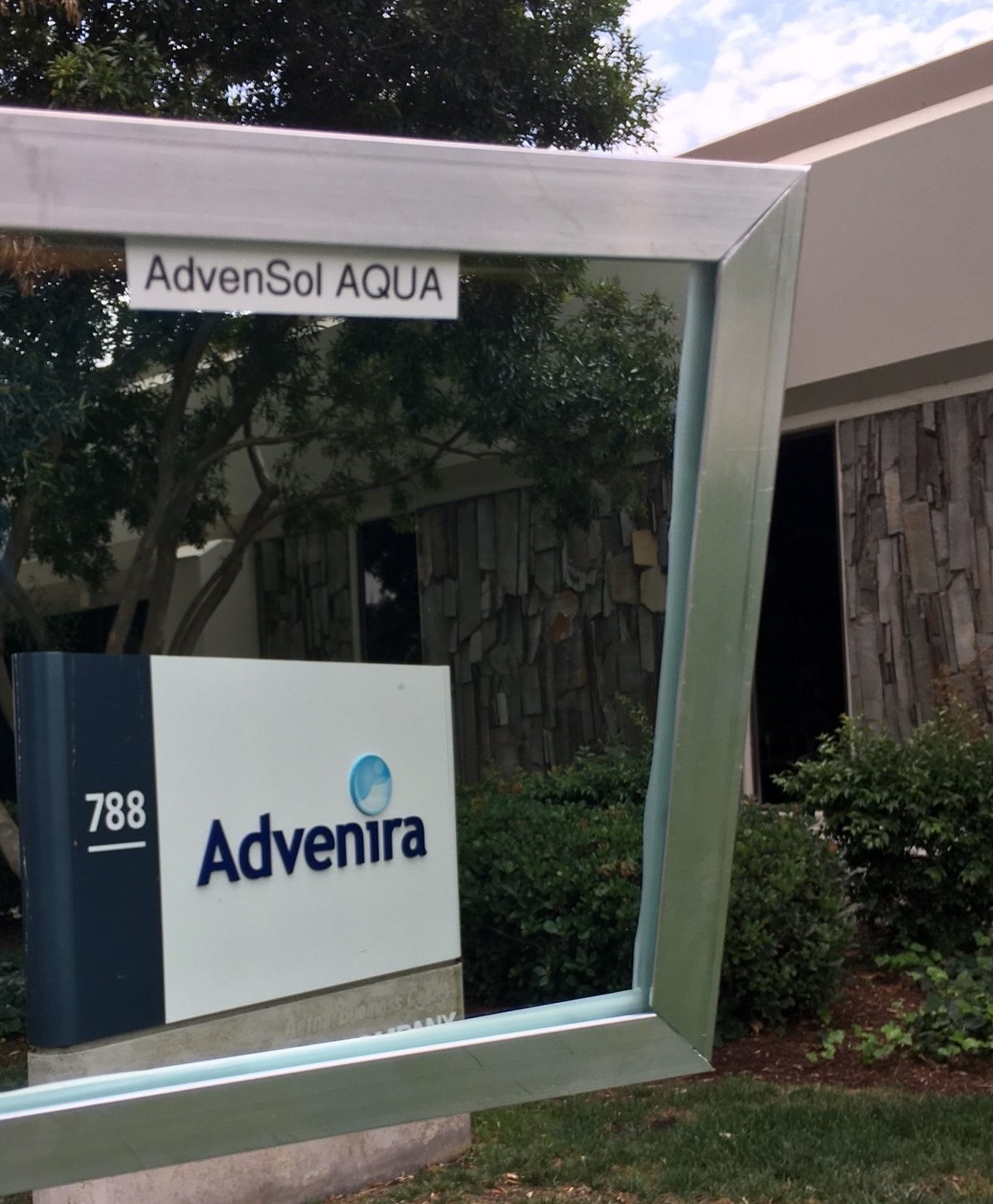 The above piece is authored by Dr. Elmira Ryabova. Dr. Ryabova is the President, CEO, CTO and founder of the California-based Advenira Entreprises, Inc., and an industry leader with extensive experience in thin film technology, actively working with a number of top glass manufacturers across the world to enable affordable energy-saving window coating technology for modern architectural and automotive glass industries.
---
Running at the Dubai World Trade Centre from 24 to 26 September 2019, Gulf Glass is an unmissable one stop shop for all things glass. It will host suppliers of finished products, glass production technology and machinery, glass processing & finishing solutions, measurement, testing & control technology, tools, replacements and spare parts, as well as auxiliary equipment and fitting.
Organised by dmg events every two years, the event will also offer a wide education agenda including free CPD-certified workshops delivered by industry experts across the three days.
The educational sessions will focus on challenges in selecting the right glass solutions, managing the aesthetic of glass architecture, latest trends in the use of BIPV glass, energy saving solutions for the glass industry, and advances in smart glass and smart tinting technologies, among others. Dr. Ryabova is one of the confirmed speakers at Gulf Glass, where she will be presenting a workshop on "Non-metallic Solar Heat Control Coating for Automotive and Architectural Glass."
Gulf Glass 2019 will run alongside Windows, Doors & Facades Event (WDF), the region's largest dedicated exhibition for the windows, doors and facades industry.
The event is supported by Glass Source (Exclusive Glass Solutions Sponsor), Thomas Bell-Wright International Consultants (Testing & Certification Partner), and Advenira (Workshop Sponsor).
Gulf Glass is free to attend for industry professionals. To know more about Gulf Glass (24-26 September 2019, Dubai World Trade Centre), visit www.gulf.glass.
For press inquiries, contact:

Elisha Dessurne Content and Public Relations Manager, dmg events