DISCOVER DUBAI'S TOP 5 OUTDOOR AREAS ACCORDING TO RESIDENTS
Over 43,000 residents have voted* for their favorite outdoor area in Dubai. Here are their Top 5 happy go-to places!
5) Dubai Miracle Garden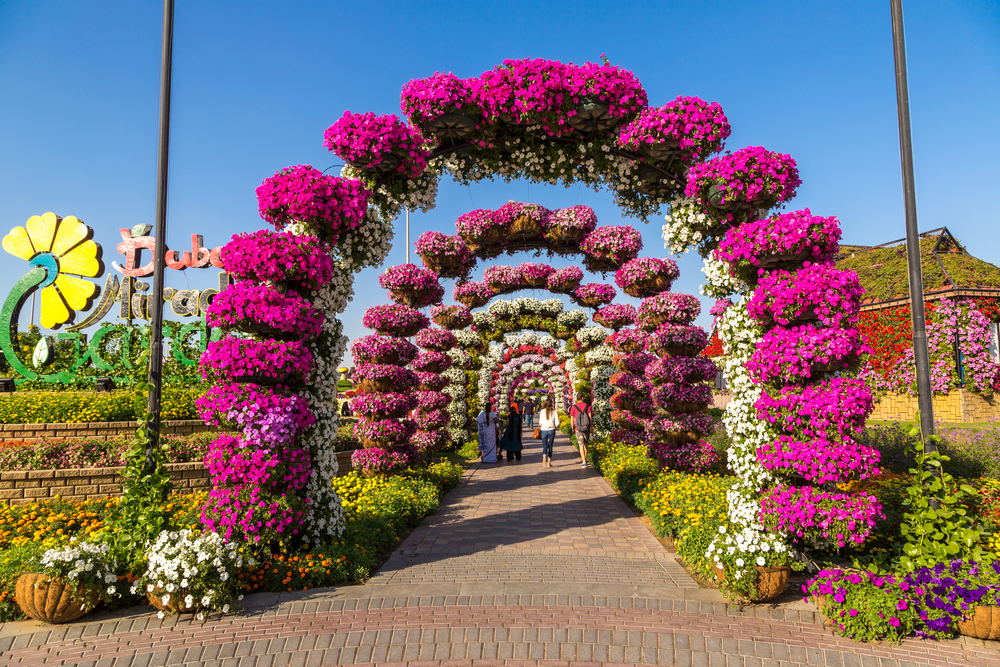 Over 50 million flowers cover the 72,000sqm garden in Al Barsha South, making Dubai Miracle Garden a one of a kind in the region.
Expert horticulturists and green-keepers nurse the flowers on the many exhibits, including the Guinness World Record flower arrangement reproducing an Emirates Airbus A380 super jumbo.
Within the park, a Butterfly Garden houses over 35,000 species of butterflies in nine custom-built domes.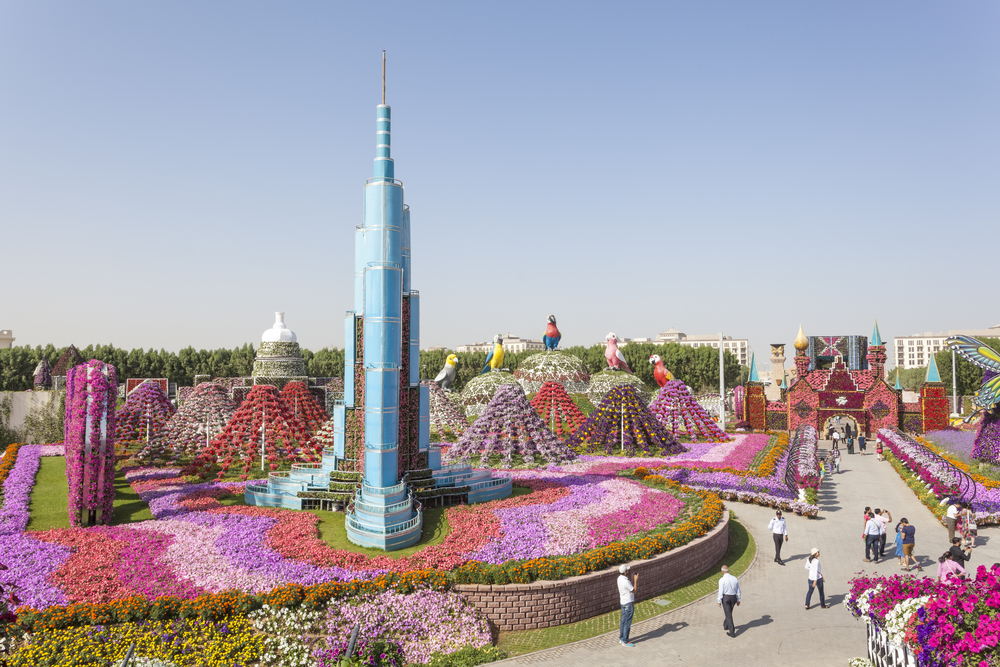 4) City Walk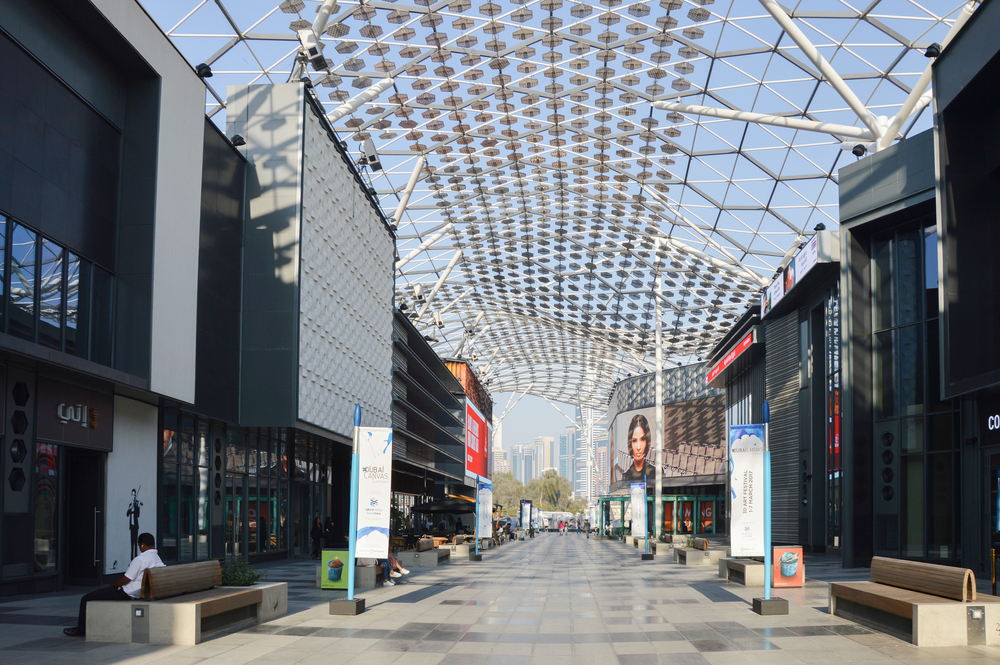 Developed by MERAAS as "a creative lifestyle space where you can live, work and play", built around "movement, sharing and community", City Walk is one of the latest and most fashionable outdoor shopping districts in the heart of Dubai.
A high-end creative lifestyle destination, City Walk features a European-style pedestrianised boulevard, restaurants, boutiques, a cinema, and stand outs such as Hub Zero, Green Planet, Mattel Play! Town.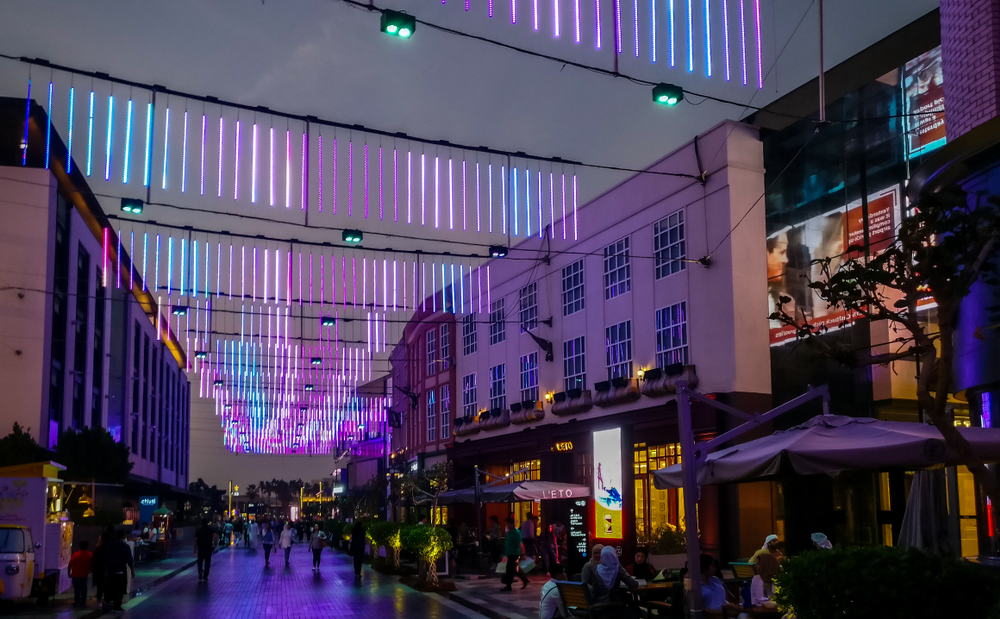 3) La Mer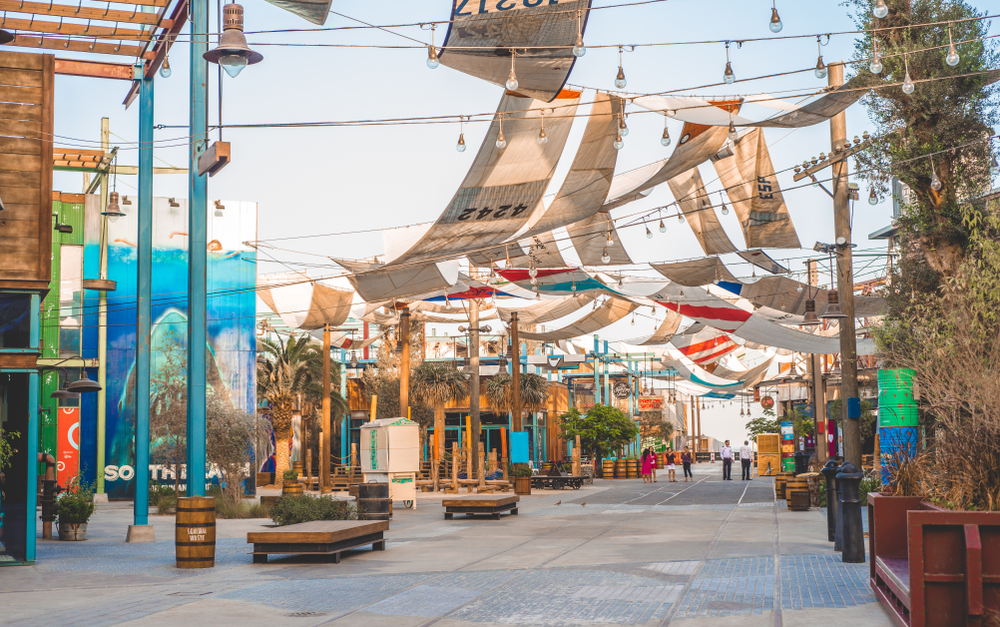 Jumeira 1's newest beachfront district, La Mer comprises four distinct zones: the beach, a leisure and entertainment hub, North Island and South Island.
Developed by MERAAS, La Mer combines laid-back beach allure with urban graffiti art murals, as well as wide open spaces and boulevards. Featuring an outdoor shopping area with boutiques, cafes, restaurants, the district is also home to a water-park.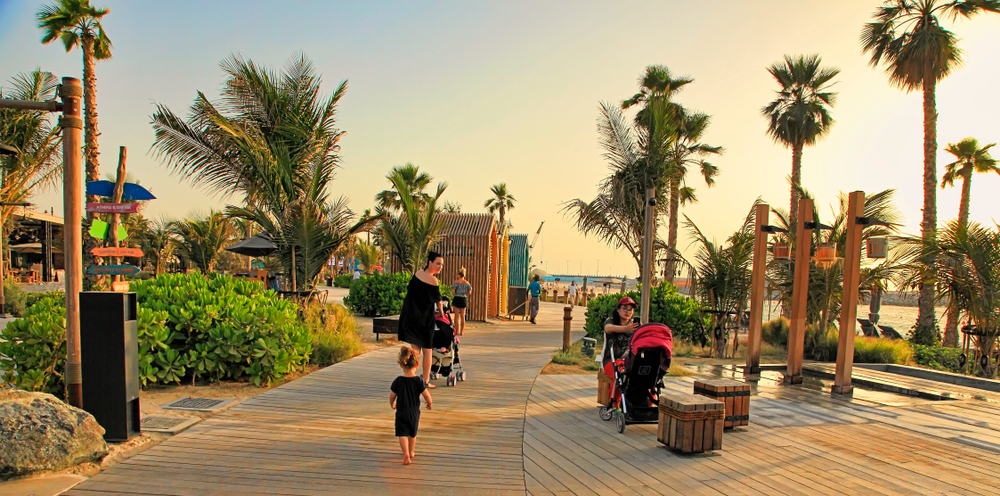 2) Al Mamzar Park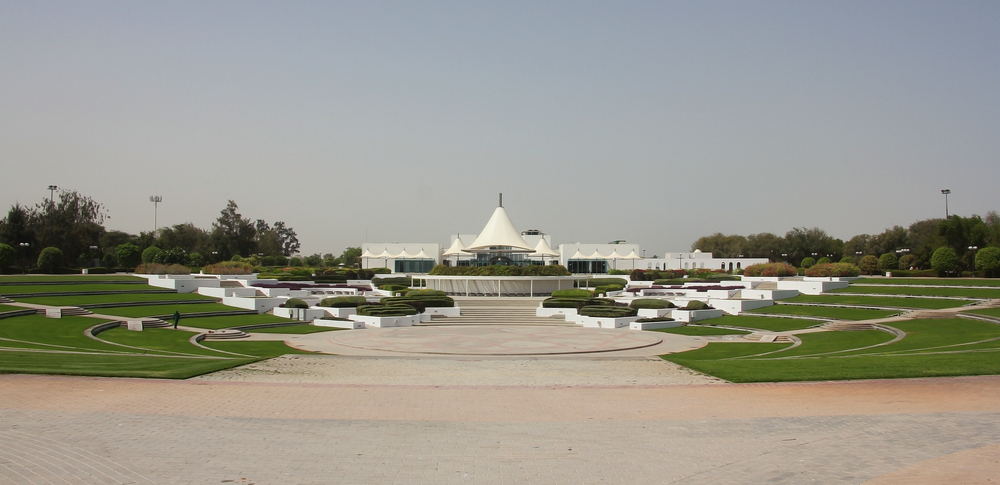 With over 1,600 palm trees, 300 coconut trees and 6,000 various kinds of cultivated green life, it's no wonder that Al Mamzar Park is one of Dubai residents' favorite outdoor areas.
A true hidden gem, the park features five beaches, 25 barbecue areas, pools and playgrounds over 106 hectares' area. The park offers a wide range of activities too, from skating to jogging and jet skiing.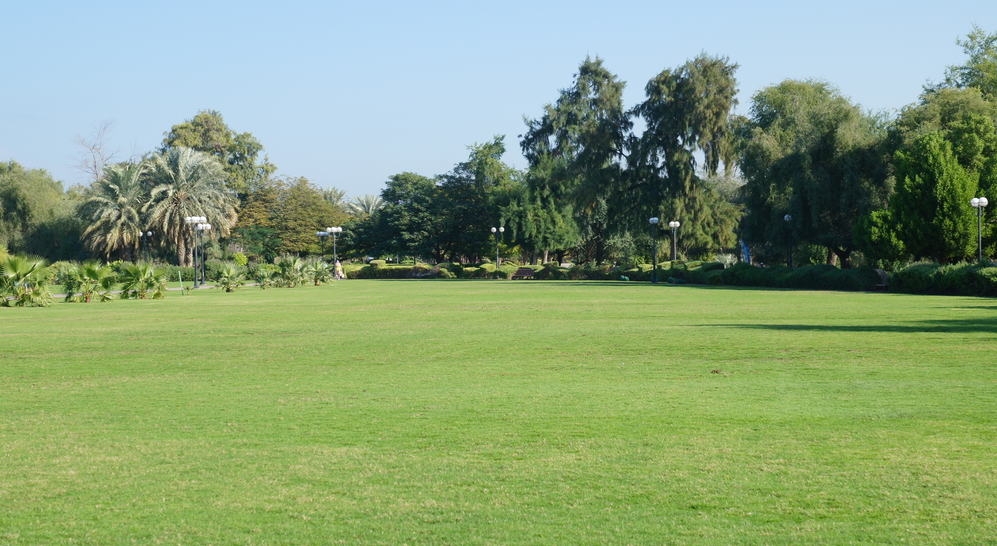 1) The Beach at JBR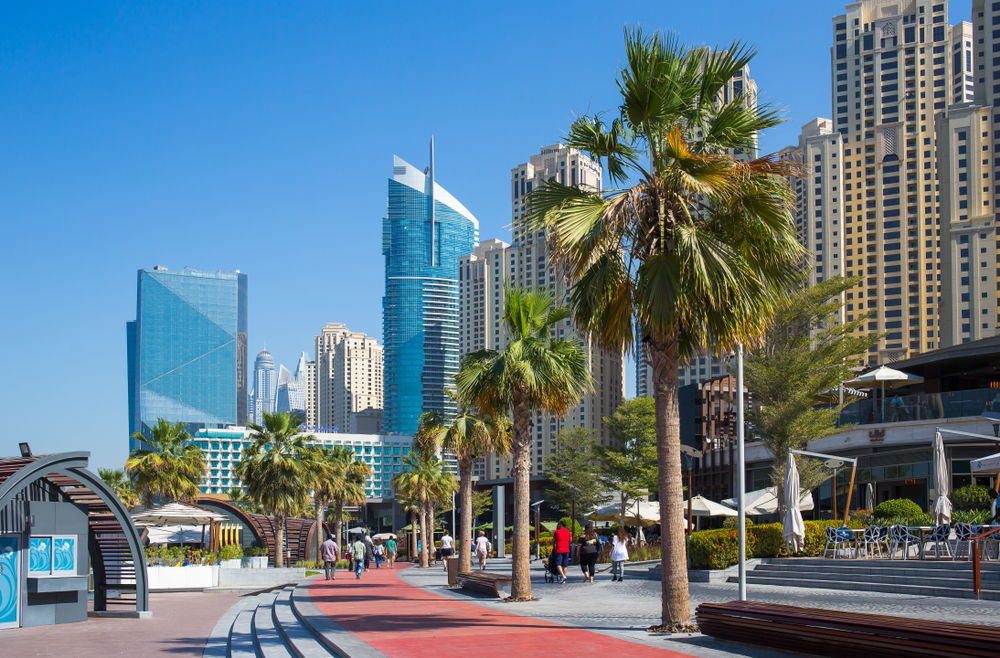 Opened 4 years ago, today The Beach at JBR is Dubai residents' favorite outdoor area. Set over 27,870 square meters, MERAAS' The Beach complex offers over 20 shops, approximately 40 cafes and restaurants, both an outdoor and an indoor cinema, and public facilities right on the beach.
Active residents can enjoy a 600m jogging track, an outdoor gym, and a beach volleyball court. A kids splash park and play area is also available, next to the public beach with changing rooms and facilities.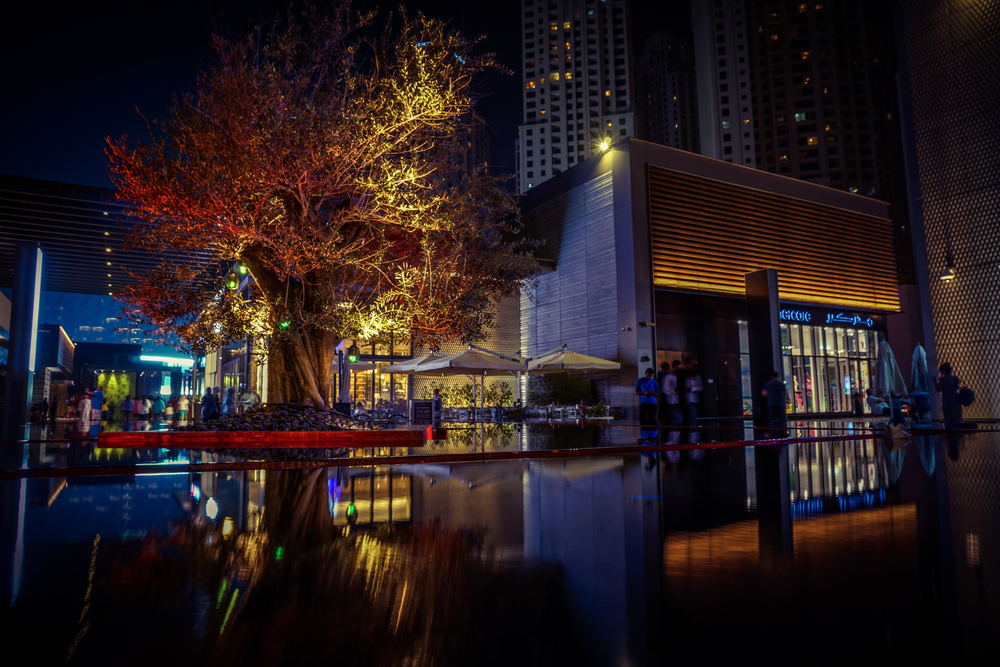 In response to the growing demand for urban design and landscaping solutions, the first Urban Design & Landscaping Expo (UDLE) will launch at the Dubai World Trade Centre from 26 to 29 November this year.
Running as part of The Big 5 international construction show, the event will display the most innovative solutions for the construction and maintenance of urban and green spaces, sports grounds and playgrounds, from around the globe.
UDLE will also host the high-level Urban Design & Landscaping Summit on November 28, gathering some of the most prominent local and international experts in the field.
To know more visit www.udlexpo.com or click HERE to register.
* Note to the Editor
The poll was conducted online by UDLE in collaboration with the Khaleej Times, between September 9 and 23, 2018. A total of 43,034 responses were collected. Results for the top 5 entrees are:
1. The Beach at JBR: 11,559 (26.9%)
2. Al Mamzar Beach Park: 7,972 (18.5%)
3. La Mer: 7,573 (17.6%)
4. City Walk: 5,182 (12%)
5. Dubai Miracle Garden: 3,587 (8.3%)