EXHIBITOR INTERVIEW: AL ARIF AIR CONDITIONING SYSTEMS LLC
In talks with Liju Thomas Eapen, Managing Director
Al Arif Air Conditioning Systems LLC will be exhibiting its latest products at HVAC R Expo this November. We spoke to the Managing Director, Liju Thomas Eapen; here's what he told us as he prepares to participate in the region's leading dedicated HVAC R Show.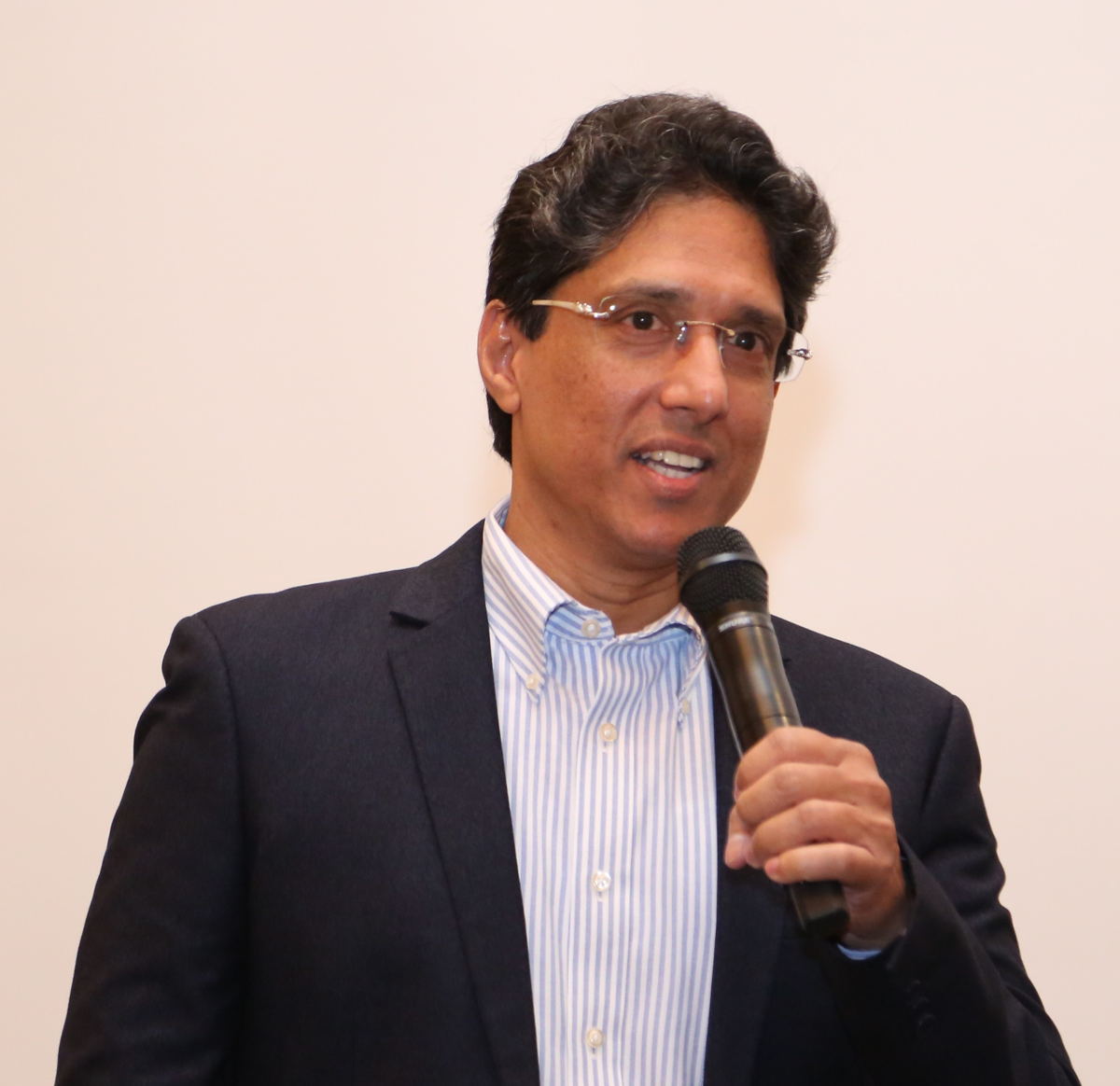 What products will you be showcasing at the event?
We are very excited to introduce Air Gloss IEQ monitoring system from Italy. This is a product which started its journey with the STS-134 Space Shuttle Mission. This product is endorsed by European Space Agency and now made available for commercial use.
What value do these products bring to the region's HVAC R industry?
It is a highly advance air quality monitoring system which tracks real time air quality dynamics in your workplace, hotels, public area or home through an app on your phone. It sends you push notifications if any of the values goes above the threshold.
Can you share your outlook on the local HVAC R industry:
​Are there challenges you are currently facing?
The market lacks an accurate, simple to read systems for indoor air quality monitoring.
What are the latest solutions to overcome these?
Air Gloss provides innovative solutions for real time air quality monitoring and thermal comfort management for any kind of indoor space.
​It monitors:
​1) Indoor air quality
​2) Volatile organic compounds
​3) Carbon Monoxide
​4) Carbon Dioxide
​5) Nitrogen Dioxide
​6) Methane / LPOG
​7) Indoor temperature
​8) Relative humidity
​9) Background noise
​10) Atmospheric pressure
Is there something you are really looking forward to in the pipeline?
We believe our product will be of benefit in many areas such as schools, hospitals, offices, hotels, homes and general public areas. It will add great value to exhibition spaces such as Expo 2020.
What makes your product unique?
Through artificial intelligence and pattern recognition Air Gloss ProSense allows a prompt detection and identification of a wide range of indoor airborne pollutants and potentially dangerous chemicals.
Why did you choose to participate again for the event this year?
To introduce a new product – Air Gloss ProSense Air Quality Monitor.
What do you most look forward at the event this year?
To provide innovative solutions to the local market, to help in keeping the environment safe for its occupants. Air quality influences the occupant's wellbeing and health, with a direct impact on happiness, productivity, performance and overall mental wellbeing.
About Al Arif Air Conditioning Systems LLC -
Trusted MEP contractor specialised in HVAC systems, air purification, air quality management, ventilation systems, Odour control, Kitchen contracting, Engineering, Design and build up of interior spaces and MEP building contracting.
Meet with Al Arif Air Conditioning Systems LLC at HVAC R Expo - Location: Za'abeel Hall 5 Stand Z5 A80