EXHIBITOR INTERVIEW: CARMINATI SERRAMENTI
60 seconds with Norma Milesi, Export Manager
Carminati Serramenti will be exhibiting its latest products at Windows, Doors & Facades Event in Dubai next September. We spoke to the Export Manager, Norma Milesi; here's what she told us as she prepares to participate to the the largest dedicated platform for the windows, doors and facades industry in the Middle East.
What are the major opportunities you spot in the regional construction sector?
The GCC's construction sector represents both a challenge and a certainty: Italian luxury products are generally held in high regard and customers look for originality, quality, and exceptional performances. These are already the features of all our products and being part of a high–standard GCC market is an inspiring opportunity.
What are the major business opportunities you spot?
There are two observations one makes:
​1. The market for project based business is still in high demand.
​2. The preference of buyers is shifting to high – end products.
According to you, what are today's top 3 trends in the windows & facades industry?
The actual trend can be described as the constant search for the thinnest possible frame profiles.
​This leads to the second trend, namely the large glass surfaces where the frames acquire a linear and minimal design.
​Finally, in a constantly evolving windows and doors market, customization is the key quality: the custom-made product, "tailor-made" to the smallest details, is what makes the difference.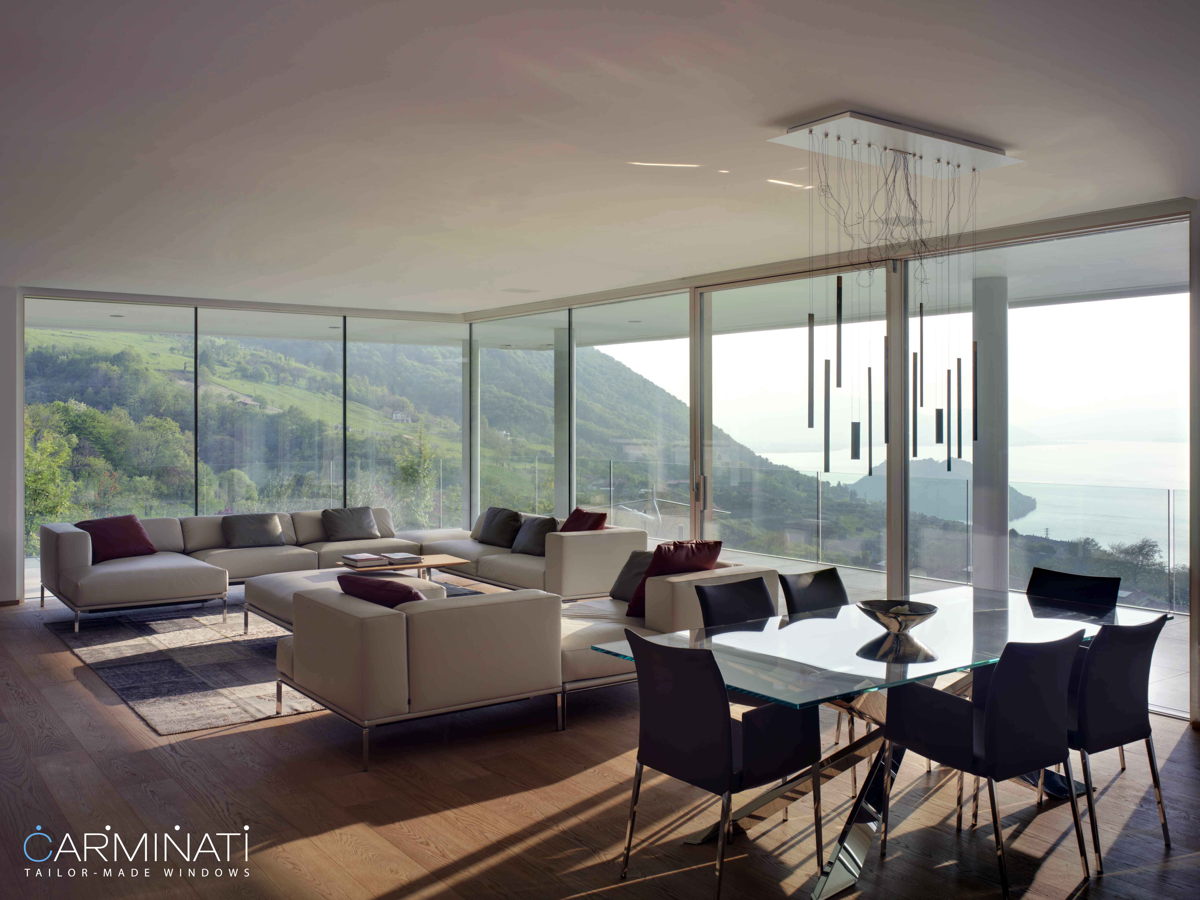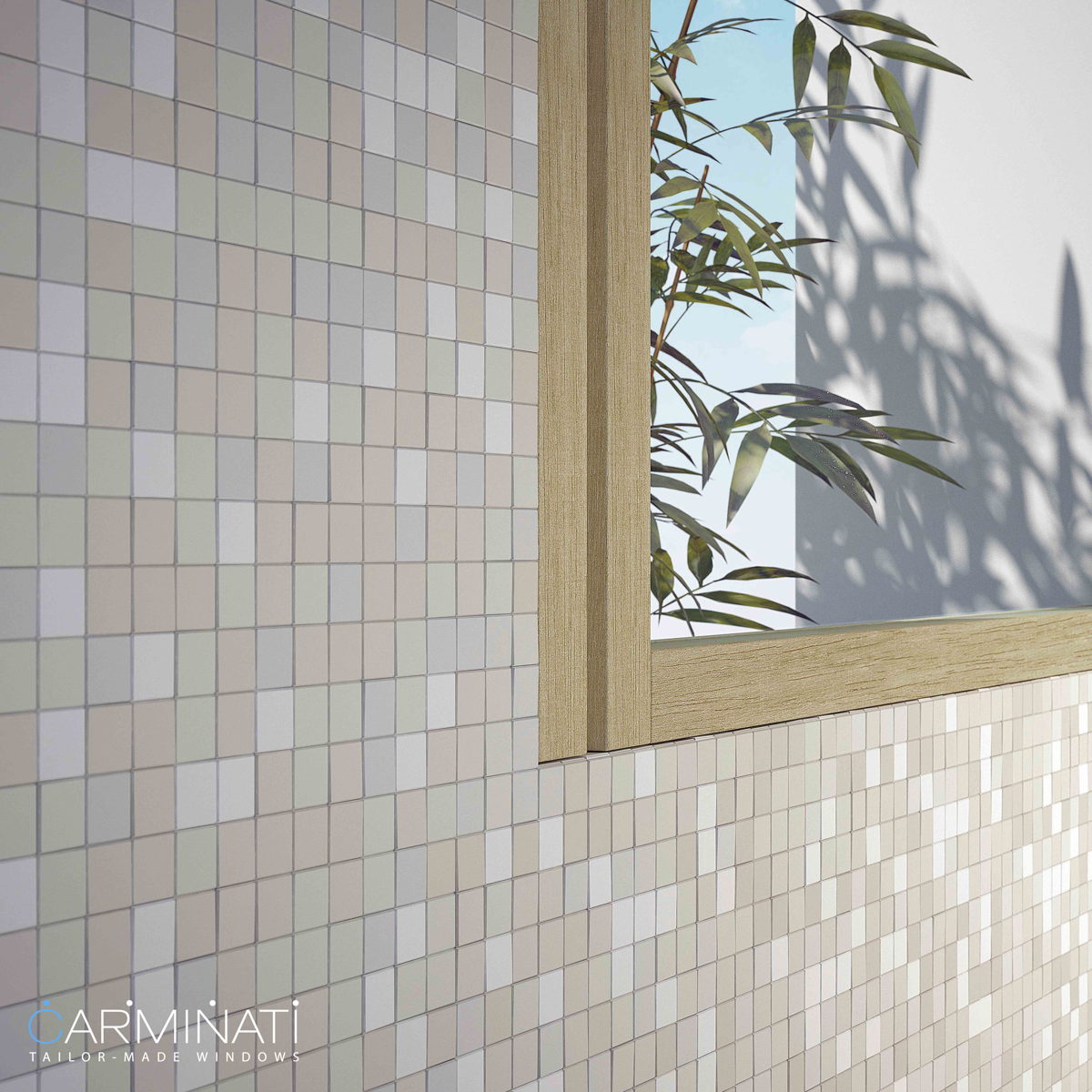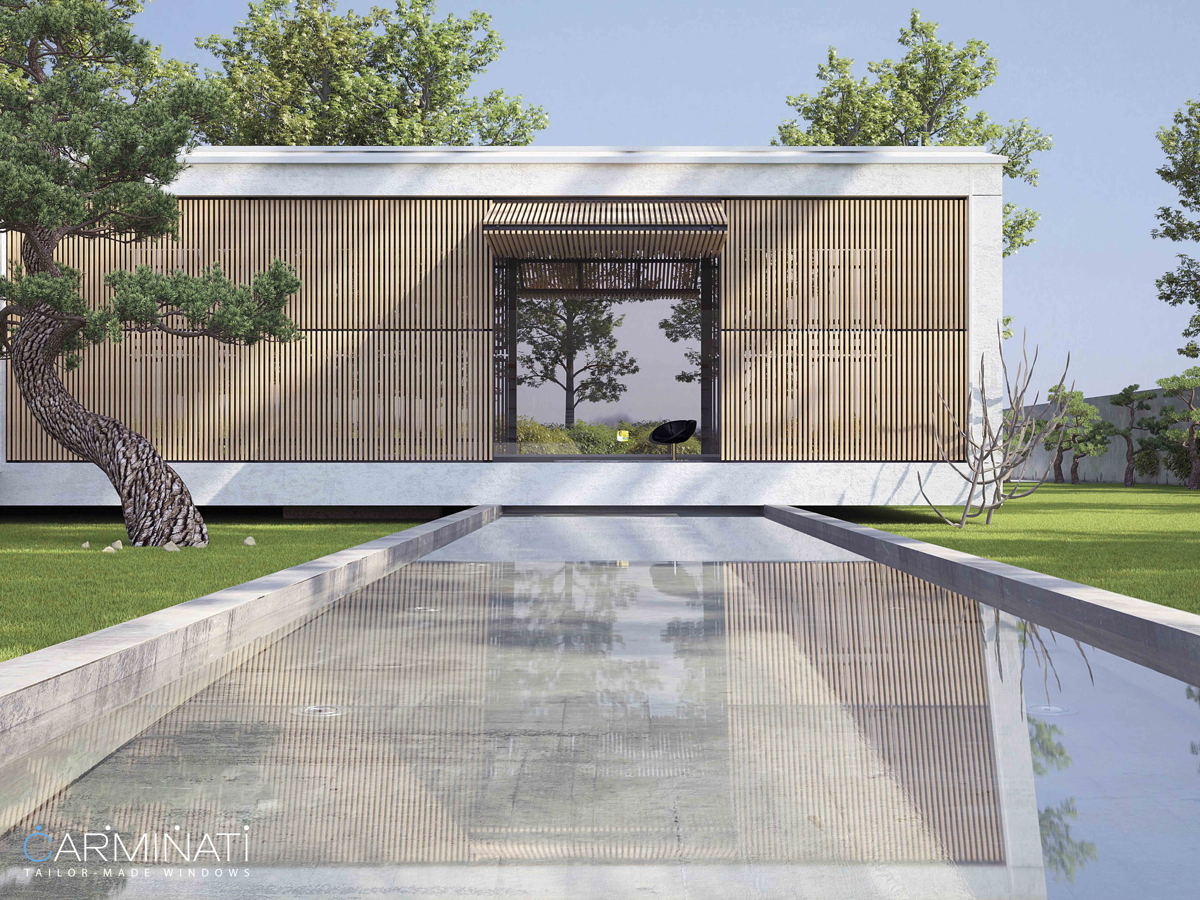 What is the biggest challenge in the market, and why?
Carminati Serramenti boasts over 120 years of rich experience in the field of manufacture and sales of wooden products; a quality that made our company renowned and greatly appreciated on the Italian market. Today, our challenge is to achieve the same results abroad, through effective collaboration with foreign companies and successful management of international projects.
How does your product respond to the challenges posed by the Gulf's environment?
Our product quality begins with choosing the best raw products, in terms of performance and aesthetics. Wood responds well to weather changes and external cladding in aluminium protects our windows from the most adverse weather conditions. All components are subject to systematic quality control during the production cycle, including regular strict tests at the final stage of the production. In order to ensure only the highest quality of materials and workmanship, we decided to focus our production exclusively in Italy and to develop our international sales network through strong international partnerships.
Are there any extraordinary projects Carminati Serramenti developed or is developing?
In 2017, we collaborated with architects Antonio Citterio and Patricia Viel for the realization of the Bvlgari Hotel & Resort, exclusively situated at the south of the manmade Jumeirah Bay Island in Dubai. Designed with the attention to detail typical of all the jewels of the Maison, the structure takes on the challenges of the environment: the harshness of the desert has been successfully won and an important recognition must certainly be given to closure systems. Large sliding doors and floor-to-ceiling windows give guests the feeling of being continuously outdoors. Carminati Serramenti engineers created unique solutions and our Skyline Minimal Frames collection with narrow profiles, natural materials and excellent technical performances was exactly what the architects were looking for.
​Another project we are proud of is the new Djamaa el-Djazair Mosque in Mohammedia, Algeria, still under construction. Once completed, it will be the third largest mosque in the world, after the ones in Mecca and Medina. This project also requires entirely custom-made products produced with exceptional materials and of inestimable artistic value.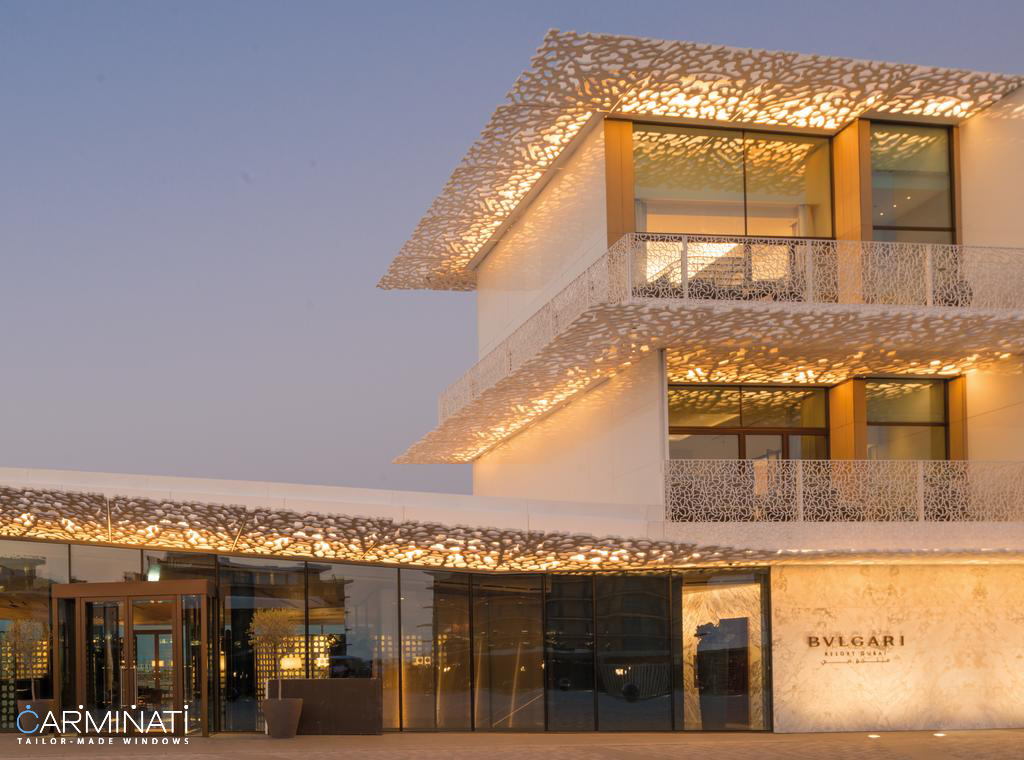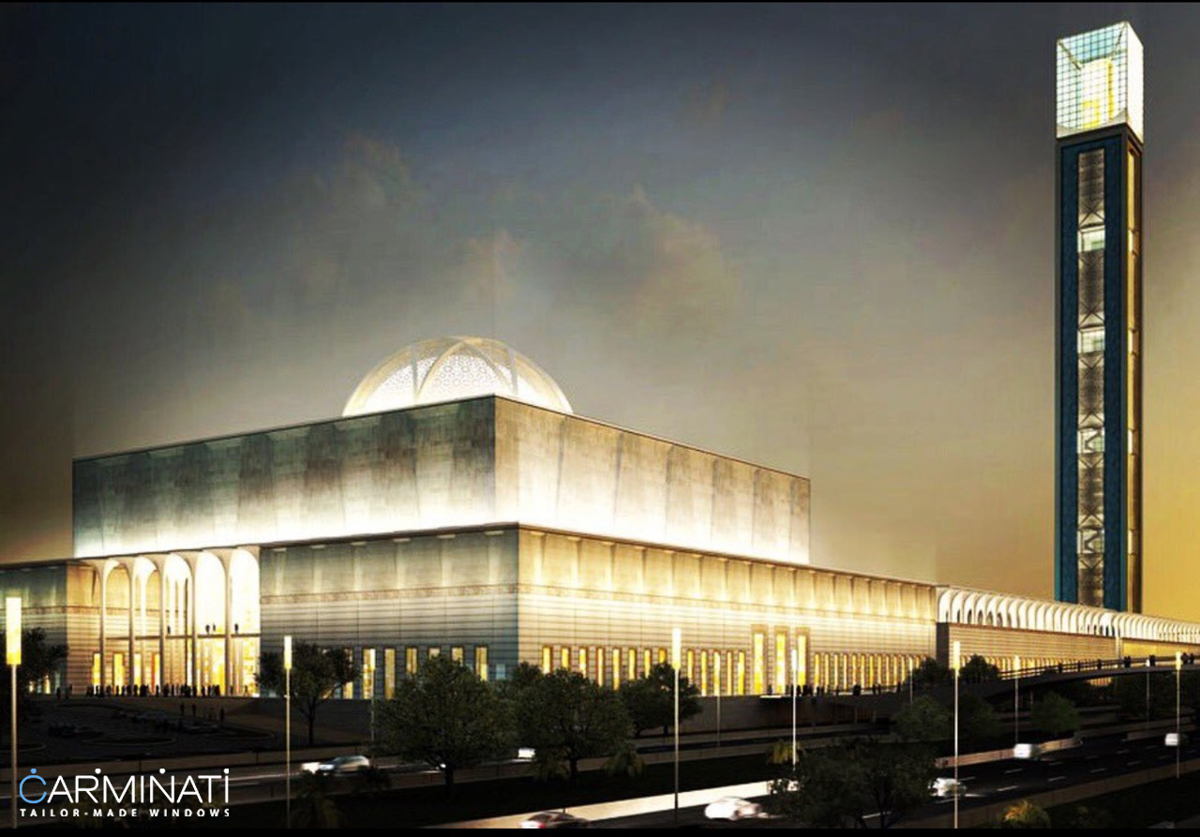 What products will you present at the Windows, Doors & Facades Event?
We will exhibit our premium collection, Skyline Minimal Frames, the version in wood with exterior cladding in aluminium, the result of years of research and passion. These windows feature exceptionally thin frames, made of pure and essential lines that increase the glass surface, thus allowing the maximum amount of natural light to flow through the rooms and creating a sense of harmony that amplifies comfort and well-being. The continuity between interiors and exteriors is enhanced by our embedded bottom-guide track. This patented system for lift and slide doors with uncompromising aesthetics and performance, breaks down architectural barriers and ensures smooth sliding also for windows with big dimensions.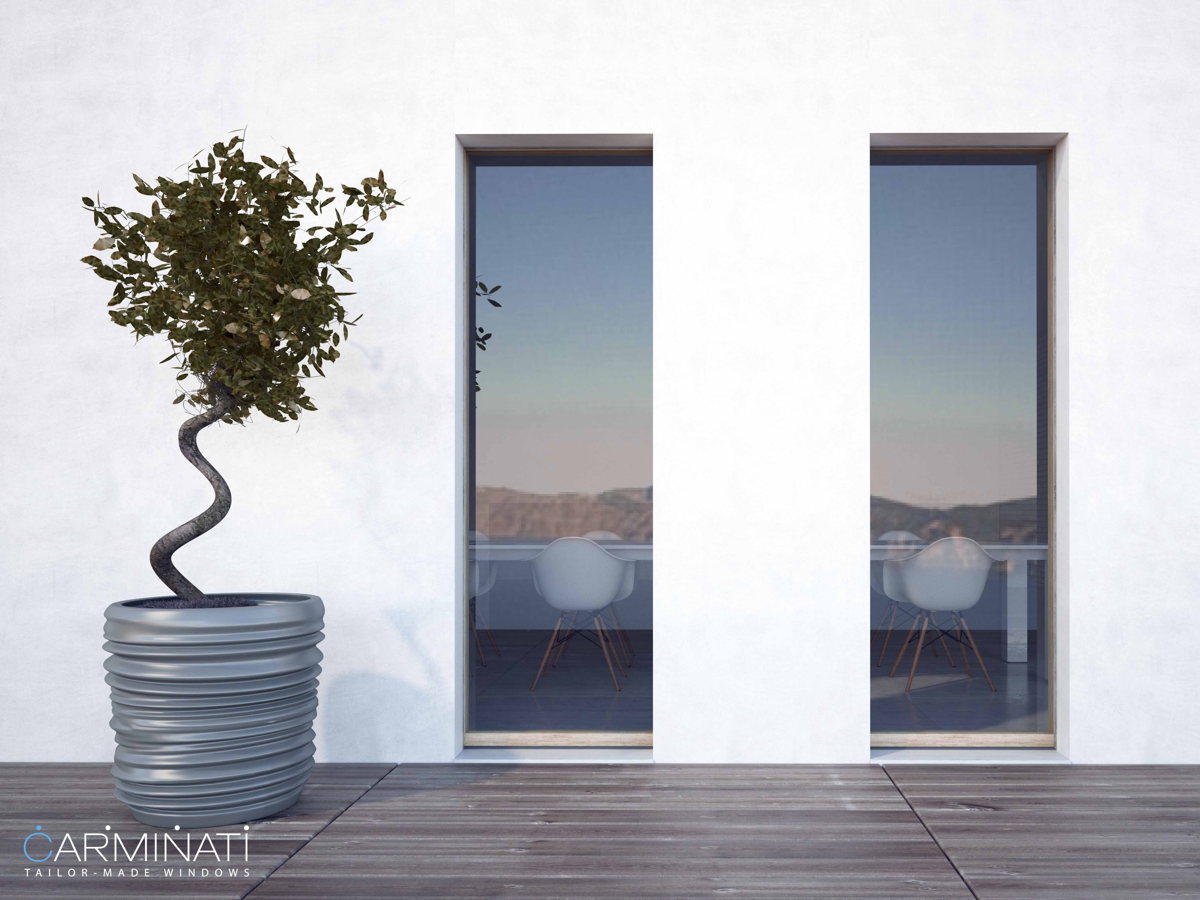 Are these products innovative?
Yes, they are both innovative and unique! No other manufacturer in the world offers wooden profiles of only 37 mm, suitable to match the most particular shapes and with exceptional acoustic and thermal performances.
​Slim profiles provide excellent visual permeability between environments and create spaces filled with light where visual and material well-being are in first place.
​Wooden frames become a real piece of furniture, with a wide range of timber species available in a variety of warm and natural finishes. The combination of wood with external aluminium completes the realization of an exclusive product, perfectly suitable to satisfy the most challenging aesthetic and functional requirements of the customer.
​We strongly believe in product customization concept: it is our main objective and our most important asset.
About Carminati Serramenti - It was founded in 1894 as a small joiner's workshop for the manufacture of wooden articles. Today, after its 120 consecutive years of history, it has become a leading manufacturer of wooden, wooden-aluminium and wooden-glass windows and doors.
​Carminati Serramenti is primarily involved in residential and luxury hotels sectors, with particular attention to the collaboration with studios of architecture through simulations, technical drawings and consulting in the construction industry field in general.
​Over the years, Carminati designed in Italy and abroad prestigious projects for brands of primary importance, including fashion and luxury hotels sectors, private housing and presidential residences in suggestive locations.
Meet with Carminati Serramenti at Windows, Doors & Facades Event 2018 - Location: Stand 6C161.