EXHIBITOR INTERVIEW: DUSSMANN GULF LLC
In talks with Ian Robinson, General Manager
Dussmann Gulf LLC will be exhibiting its latest products at FM Expo this September. We spoke to the General Manager, Ian Robinson; here's what he told us as he prepares to participate at the largest dedicated platform for Facilities Management in the Middle East.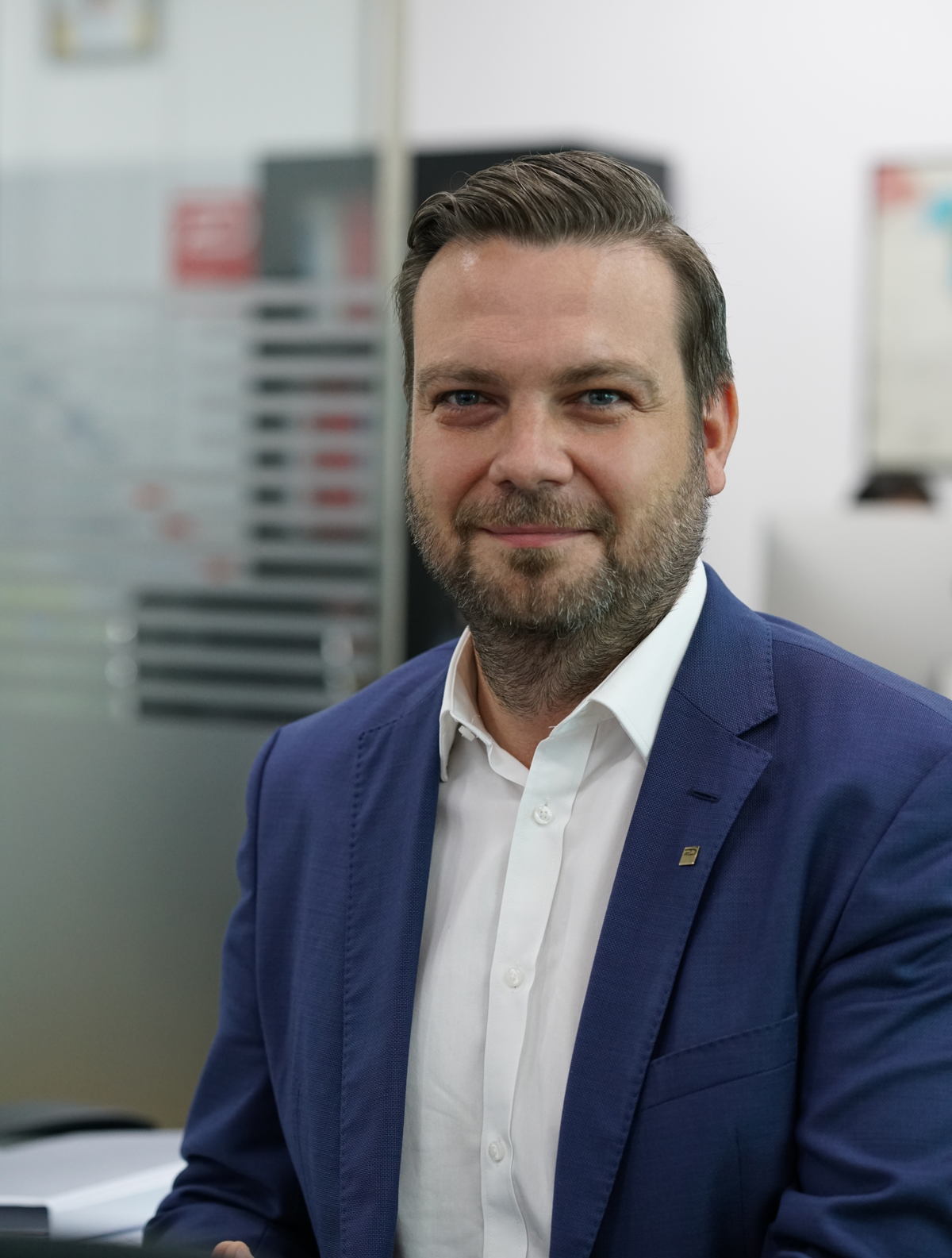 What products will you be showcasing at the event?
In a showcase of our Integrated facilities management services, we deliver services across a variety of sectors such as retail, hospitality, residential and commercial. Dussmann service, in the 56 years, has significantly expanded the offering and expertise in technical services, including energy management, enhanced with our local geographical footprint enabled us to offer such services across all seven emirates.
According to you, what are today's top 3 trends in the Specialist Support Services sector?
Energy Management is increasingly a focus for our clients, as it is typically the most significant spend for their property management team alongside facilities management costs. There is an increasing awareness that we are an extended part of their team and uniquely placed to identify opportunities for reducing utility bill costs with our in-depth knowledge of their assets, both in terms of condition and usage.
Many clients are also now realizing the benefits of aggregating services and their property portfolio. In the past, many deployed several different service providers for the various buildings they own, and splitting cleaning, technical and security.
An Integrated FM solution for all their properties, incorporating multiple services streams not only has significant cost reductions as to the economies of scale and shared management but allows clients more time to give their focus on their core business and reduce their costs of managing multiple providers.
While the region has always had an enormous passion and commitment to Technology, we are now seeing a better understanding of how investment in technology can provide more cost-effective solutions. With human resources being quickly the most substantial cost of FM services, implementation of technical solutions such as robotic cleaning and IoT sensors to monitor asset performance, we can deploy less, but more highly skilled personnel to deliver a further improved service.
Are there any remarkable projects your company has worked on or is currently working on in the Specialist Support Services sector? Provide details.
Taking the last two years as an example, we have been working with a major retail group, providing integrated facilities management services across their estate, including around 500 retail stores, more than 15 warehouses, and several offices and residential properties across their portfolio in the UAE.
By combining their property and retails portfolios, this enabled us to design a bespoke operational solution, including a mixture of site-based teams and mobile technical units, that resulted in significant cost savings for them.
We are proud to work in a partnership model alongside them as a right partner, with constant dialogue as to how we can further optimize services in a continually evolving property portfolio, such as the unique nature of retail.
Will you be launching any new/innovative products in the market?
We will be launching our robotic cleaning machine "Sparky," which has been undergoing extensive testing on some of our European projects. Dussmann has worked closely with the developers to deliver a solution which addresses some of the issues with most other cleaning robots on the market, cleaning much closer to edges and with enhanced software reporting functionality.
We are also developing a technical training solution, which is unique to the FM market and we look forward to launching it at FM Expo.
In your opinion, what is the impact of your products on the GCC FM industry?
We are focused on modernizing the industry, bringing the best of 56 years of know-how in Europe, with the local knowledge, customer focus, and innovative thinking of our 1,300 strong teams in the UAE.
We help clients who want long-term partnerships to lower their costs and find new ways of working that enhance the life of their assets, which enables them to focus on their core business.
How will the exhibition help you to grow business in the UAE?
We hope FM Expo brings greater awareness of what we do and our capability to deliver excellence for our customers. For several years, we were known for providing cleaning services in Abu Dhabi. Much has changed in the past four years, with a much higher focus on technical services, and our footprint extends across all seven emirates of the UAE, with several of our most significant projects being in Dubai.
About Dussmann Gulf LLC. -
Dussmann Gulf LLC, a subsidiary of one of the world's largest family-owned multi-services facilities management provider, the Dussmann Group. Dussmann Group is a German company founded 56 years ago offering a whole range of facility solutions in 17 countries around the globe.
In the Middle East, the company is providing technical services, cleaning services, security and office support services. It has extensive knowledge of operating in the UAE market and uses its wealth of Dussmann's international knowledge to support its service delivery.
Providing services with extremely high standards of safety and quality which are confirmed by internationally recognised certification:
Health & Safety Management OHSAS 18001

Quality Management EN ISO 9001

Environmental Management EN ISO 14001

Energy Management ISO 50001
Meet with Dussmann Gulf LLC at FM Expo 2019 - Location: Trade Centre Arena Hall, Stand No. B258