EXHIBITOR INTERVIEW: EMIRATES STEEL
In talks with Eng. Saeed Ghumran Al Remeithi, Chief Operating Officer
Emirates Steel will be exhibiting its latest products at The Big 5 in Dubai this November. We spoke to the company's Chief Operating Officer, Eng. Saeed Ghumran Al Remeithi; here's what he told us as he prepares to participate at The Big 5, the global hub for the construction industry.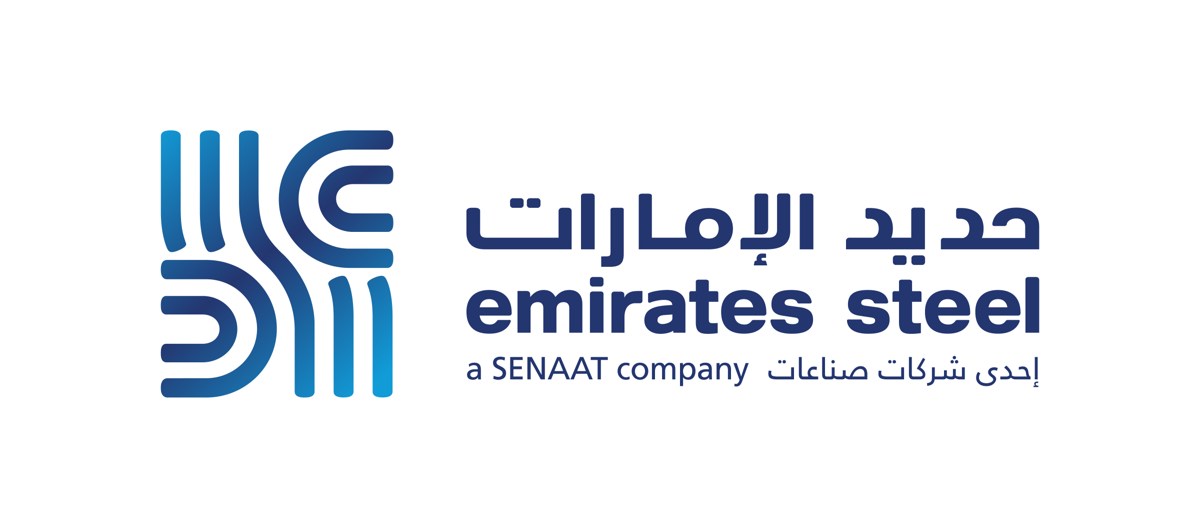 What products will you be showcasing at the event?
We are proud to be returning to The Big 5 this year and this will be the 10th year that we participate at the show. At The Big 5, we will be exhibiting Emirates Steel's range of products, services and solutions which continue to be enhanced and refined. We are one of the leading regional producers of rebar, of which in 2018, we produced 2.1 million tons, and we maintain a 60% share of the UAE rebar market.
Alongside rebar, we will also highlight our hot rolled structural steel sections, including beams, columns, and sheet piles, all of which are in demand products within the region. We are keen to discuss our latest offerings with conference delegates and update attendees on our latest manufacturing, service and solution innovations.
What added value do these products bring to the Building Envelope and Special Construction sector?
Steel is an essential product in many construction projects for designing the building envelope. With building envelopes developing in their complexity, notably in the increase in requirements regarding thermal transmittance, increased insulation layers, and the growing trend of including solar energy collection in the building envelope, our products have to compliment the needs of the construction sector when considering the building envelope.
We work with a range of partners to ensure that our products for the building envelope, including columns, beams, and sheets are suitable for use in the building envelope sector.
Can you share your outlook on the Gulf Construction industry?
The Gulf construction industry has seen some level of contraction over the past five years, with the market contracting by a third between 2014 and 2018, according to a report from Deloitte. While it is easy to explain such contractions through focusing on the fall in oil prices in 2014, there are more complex reasons behind recent contractions in the construction industry.
However, economic action undertaken by national governments has led to exciting opportunities available to suppliers to the construction industry. The current announcements regarding the US $500 billion development in Saudi Arabia of the NEOM city are a particular example of the growth within the GCC construction sector. In the UAE, we are currently looking forward to Expo 2020, and the period following the exhibition, which EY have forecasted to contribute Dh122.6billion to the UAE's economy by 2031. Currently, there is a robust pipeline of projects exceeding US $2.5 trillion of planned or un-awarded projects in the Gulf, with Saudi Arabia and the UAE providing over 75% of this pipeline spending. As such, the sector still promises healthy growth for years to come.
Why is it important for you to do business in the region?
At Emirates Steel, we are proud to be a regional leader of the steel industry. We supply a wide variety of customers within the Gulf region with products, services and solutions for the construction, engineering, and hydrocarbons sectors. The Gulf region was one of our earliest export markets and remains one of our most important, given our location in Abu Dhabi. We are proud to continue to serve the GCC steel market.
What is unique about the Gulf Construction industry compared to other regions where you operate?
The Gulf construction industry is unique, given its consistent growth, with new and expansive projects being developed at a consistently rapid rate. For suppliers to the construction industry, the market continues to grow rapidly with consistent investments being made by national governments seeking to diversify their economies. In comparison, markets in Europe, North America, and Oceania, where we also export our products to, do not have such strong growth rates.
Is there something you are looking forward to in the pipeline?
To shape our future, we will remain focused on our development plans and in the coming years we will transcend difficult market conditions and tough competition, always being encouraged by positive developments. In the next five years, the company intends to be present in every relevant industrialized market in the world with its creative and innovative steel solutions. Our vision is to be a world class steel manufacturer providing the highest quality products, services and solutions to our customers, and maximizing returns to our shareholders.
Moreover, we strive to deliver value to our stakeholders by following a clear strategy, whereby we target the construction, manufacturing and industrial sectors with their requirements of high quality steel products while maintaining safe and environmentally friendly work practices across our operations and creating employment opportunities and inspiring our workforce to excel.
How will it benefit customers to see you at the event?
For our current and future customers coming to The Big 5, we hope to be able to discuss the current status of their business and hear how Emirates Steel can cater to their business needs. During the show we will exhibit a display of our products alongside sharing the wider applications of our products and services and our tailor-made offerings for the construction sector. We look forward to strengthening our existing partnerships and developing new ones through our participation at The Big 5 this year.
What was the best part about your time at the event last year?
At last year's event we were proud to be able to speak to a wide range of stakeholders regarding our products, services and solutions and were grateful to have the opportunity to discuss the future of the sector with experts and entrepreneurs from around the world.
Why did you choose to participate again for the event this year?
The Big 5 show is an unmissable opportunity for us to be able to discuss our current products, services and solution offerings with partners and customers in the construction industry. Through speaking to customers we are able further tailor our offerings to their needs and strengthen our partnerships.
What do you most look forward at the event this year?
This year we are looking forward to showcasing our wide range of steel products, services and solutions, as well as discussing innovative new ideas and forging new relationships. We will be particularly interested to participate in sessions regarding the offsite and modular construction sector, as we have witnessed the growth of this sector across construction applications and look forward to discussing with partners their requirements in this sector. We are also looking to discuss how new trends and technologies are influencing construction with delegates during the event.
Meet Emirates Steel LLC. at The Big 5, Sheikh Saeed 3 - SS3 C51, Dubai World Trade Centre, from 25 to 28 November!