EXHIBITOR INTERVIEW: EUROTEC
60 seconds with Mr. Jörn Rüschenschmidt, Key Account Manager & Business Developer
Eurotec will be exhibiting its latest products at Urban Design and Landscaping Expo in Dubai next November. We spoke to the Key Account Manager and Business Developer, Jörn Rüschenschmidt; here's what he told us as he prepares to participate to the largest dedicated platform for the Urban Design & Landscaping industry in the Middle East.
What are the major growth drivers for the industry in the UAE?
The building and construction sector is one of the motors in the UAE economy together with tourism.
According to you, what are today's top trends in the outdoor and urban landscaping sector?
In my opinion high quality composite or real wood decking, unique shading structures and bridges are the trends which are most eye-catching and sustainably growing.
How do you think the landscaping sector will evolve in the next years?
As EXPO 2020 is standing at the doorstep the landscaping sector will experience a major increase to support the impressive look of Dubai further, leading to mega projects.
How does your product respond to the challenges posed by an arid and very hot environment like the one of the UAE?
Due to our high quality raw materials and alloys our products are perfectly suited for this environment. Our products are not affected by the heat or by the humidity in the region.
Are there any remarkable projects your company has developed outside the UAE? Please provide details.
We have supplied to several large scale developments in the United States, major commercial landscaping projects in Hong Kong, Hotels in Singapore and the Caribbean Sea. We also closed contracts for customer specific parts with global OEMs.
Any projects you worked on or are currently working on in the GCC region?
We have supplied to the Dubai Safari Park, Jumeirah Beach Expansion and a Project for the royal family in Jeddah, we have also been approached for a new mega Project in Dubai and the Sharjah Zoo.
What products will you present at the Urban Design & Landscaping Expo?
The majority of the products that we will be exhibiting revolve around the field of outdoor decking. Starting with substructures made of aluminum and fully adjustable, high load bearing pedestals and matching fastener for visible and concealed fixing. In addition to that, we will be offering solutions for the drainage of deck areas as well as high quality LED outdoor lights.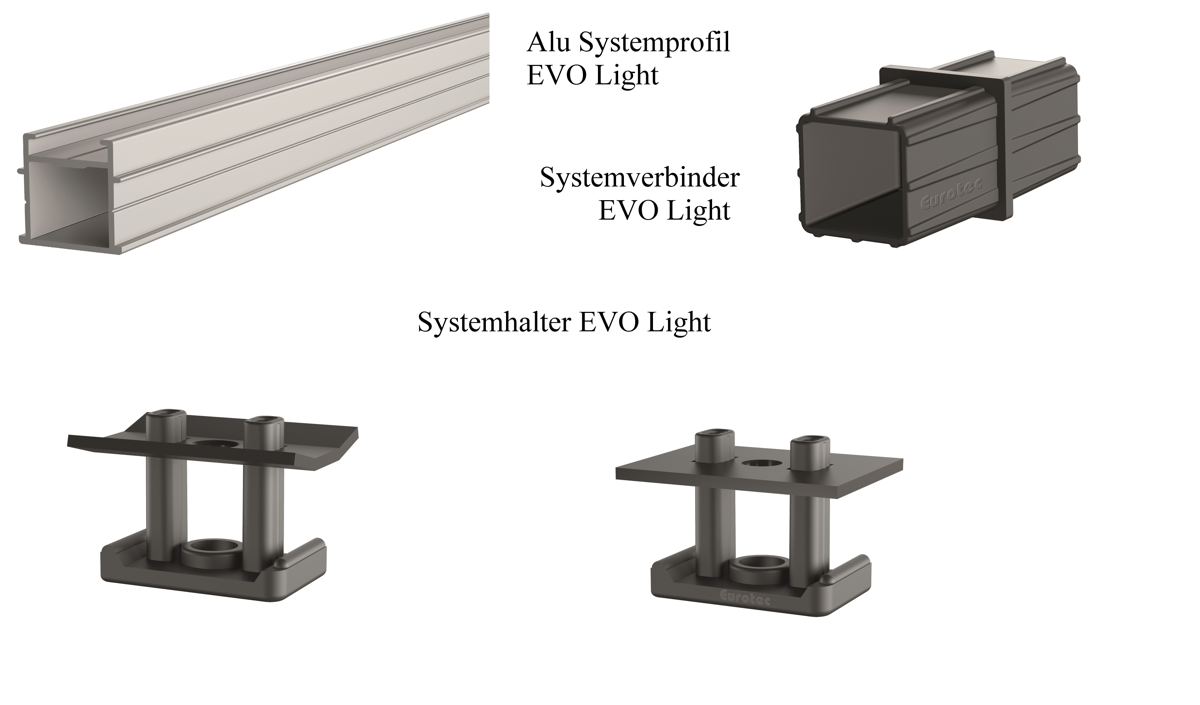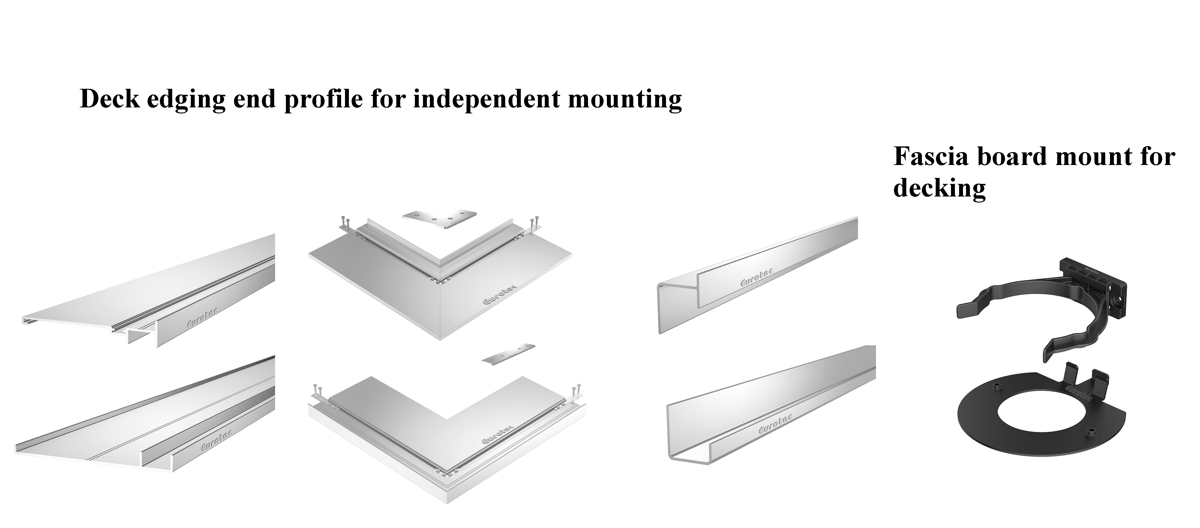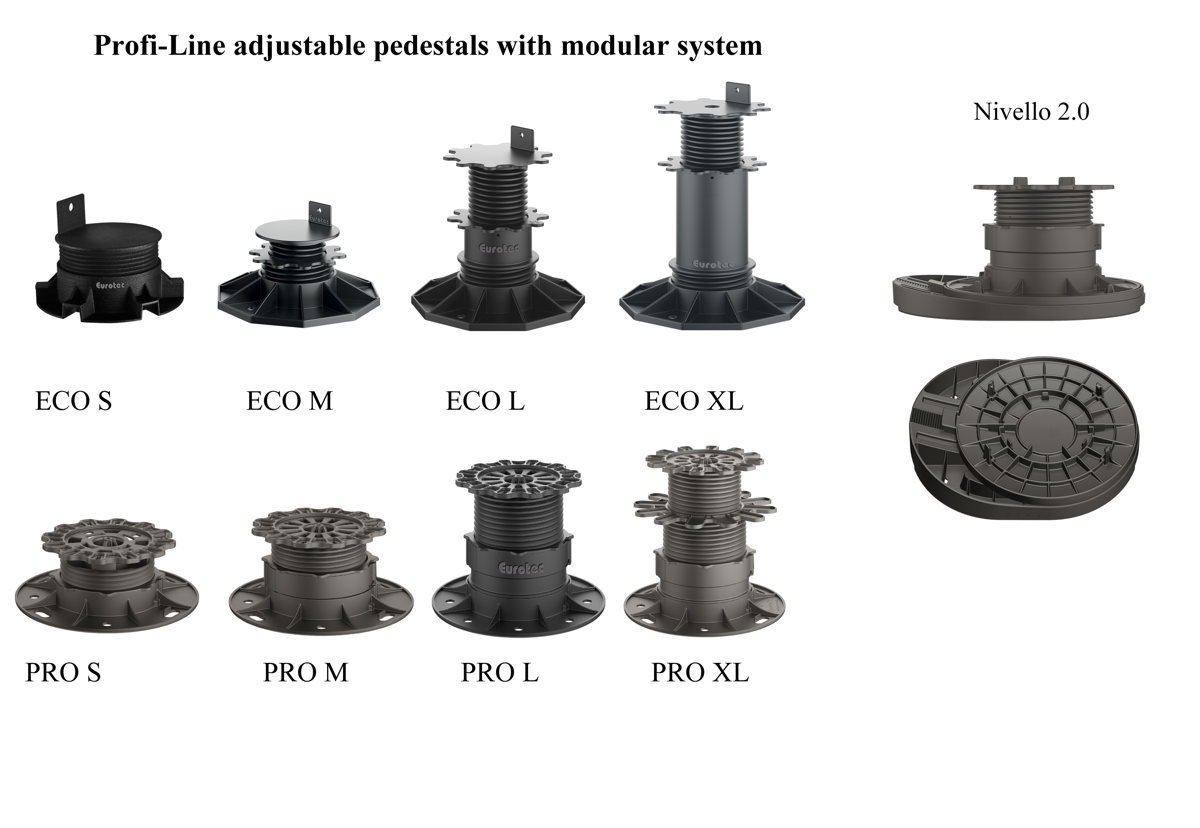 Why are they innovative?
Our systems do not restrict any aspect of design, one can use stones, timber or composite as covering material, build stairs, ramps, platforms, bridges or cantilevered decks all with a guaranty and validation of a heavy load bearing structure.
About Eurotec:
Outdoor decks are nowadays a part of any prestigious building, whether it is any private residence, hotel or even a shopping mall. While the decking boards mainly serve a visual aspect the substructure has the most important part. Eurotec produces high-quality substructures that are highly load-bearing, time-efficient in construction and with an excellent price-performance ratio.
Compared to the traditional method of using timber, Eurotec´s substructures are fully adjustable, sustainable and exceedingly durable. The basic components are fully adjustable pedestals suitable for timber, composite joists, galvanized steel, aluminium profiles and even large format stone slabs. The way to build everlasting decks.
Meet with Eurotec at Urban Design & Landscaping Expo - Location: Hall 8, Stand No. 8D341