EXHIBITOR INTERVIEW: FACILIO
In talks with Prabhu Ramachandran, Founder CEO, Facilio Inc
Facilio will be exhibiting its latest products at FM Expo this September. We spoke to the Founder CEO, Prabhu Ramachandran; here's what he told us as he prepares to participate at the largest dedicated platform for Facilities Management in the Middle East.
​
What products will you be showcasing at the event?
Facilio's product is an Enterprise-wide data Platform for Facilities Operations and Maintenance across building portfolios. It integrates predictive maintenance, sustainability and tenant experience in built spaces, through a real-time performance data approach and unified control. Unifying the multiple siloed systems across a building portfolio, our solution first collects and collates the goldmine of data embedded in all these systems in one place. By using IoT, and contextual intelligence through AI, our solution enhances the "smartness" quotient of automation. Our solution further analyzes the collected data, extracting valuable actionable insights on improving efficiency and performance of building assets, people and sustainability. This approach gives CREs hands-on controls to steer their businesses and FMs the ability to anticipate, troubleshoot and manage properties using a predictive rather than reactive approach - the smartest way to manage facilities.
Facilio embeds distributed processing power as well as Machine Learning, to enable an empowering layer of technology that enhances existing systems, by interpreting performance and generating actionable insights. Cloud computing can then be used to extend this transparency across an entire portfolio.
Data has emerged as a massive asset to drive efficiencies and enhance customer experience in nearly every industry. Facilio brings this data-led decision-making to facilities management.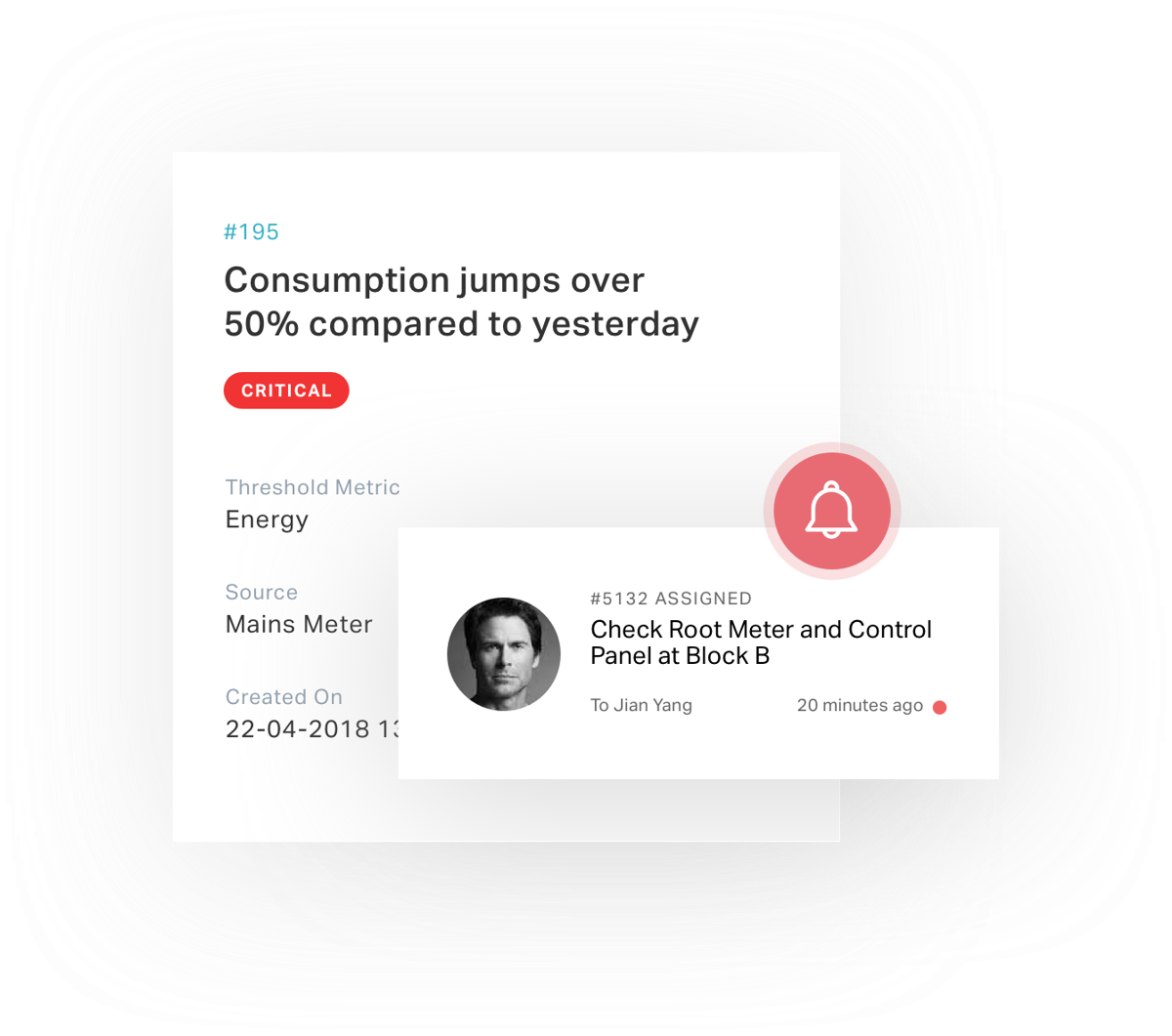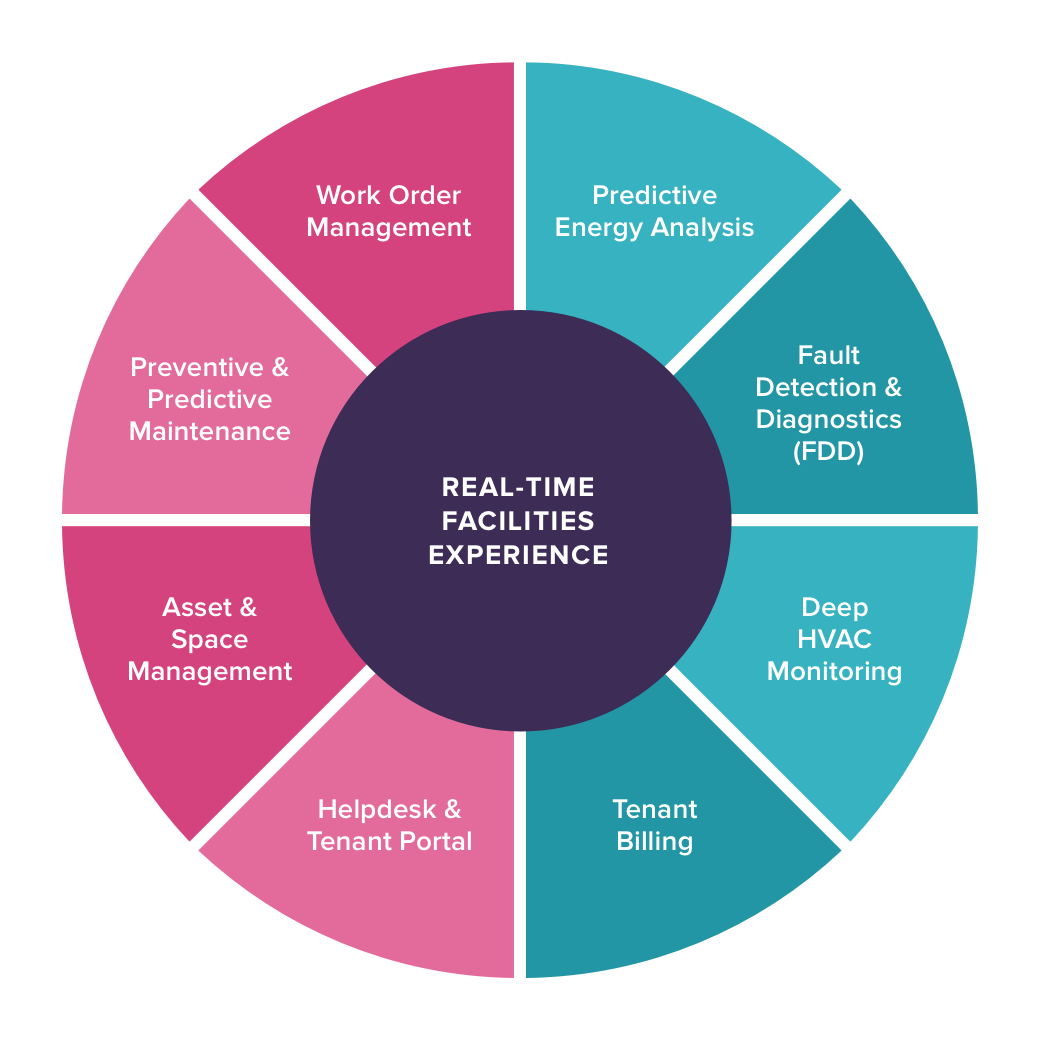 What value do these products bring to the region's FM industry?
The true value that our product brings to the region's FM industry is the evolution from legacy model to our enterprise-wide platform specially designed for the needs of the facilities management and real estate industry. By creating a unified pool of collected data from a sea of multiple systems not only across one building, but a portfolio of several buildings, Facilio's platform delivers a data-led competitive edge to CRE owners and FM service providers, allowing them to scale efficiencies across portfolios. Transparency and real-time performance visibility, which enables a unified approach to facilities management, helps generate optimal efficiencies and ROI for CRE owners and FMS, as well as an enhanced occupant experience.
Our solution enhances the functional capabilities of built assets, reduces downtime and diminishes maintenance costs, as well as crafting premium occupancy experiences. The value addition ranges from asset lifespan extension, enhanced sustainability and empowered workforces to gains in perceived value of the property, occupancy rates and efficiency driven profits. What our solution brings to the table is a hardware and protocol agnostic solution that is unique in digitally transforming existing automation, rather than replacing it. It's a means to simplify complexity and integrate silos, to create true data-led synergies across an entire portfolio, for the benefit of all stakeholders.
Can you share your outlook on the local FM industry:
​a. Why is it important for you to do business in the region?
The Middle East is in the process of redefining its role in the world. There is a strong emphasis on the adoption of technology driven innovation and next generation infrastructure, among several of the region's governments. The business community is no less driven in its pursuit of a diversification with ambitious expansion plans.
Dubai is actively gearing up for Expo 2020 and pursuing its Smart City & Sustainability goals. Nearly $30 billion is going to be spent on retrofitting Dubai's buildings to meet its energy management objectives, with Saudi Arabia, Morocco, Jordan, and Kuwait also actively joining the retrofit movement. Given the massive scale of opportunities and efficiencies and savings that retrofits can unlock, retrofit tech has become a burgeoning space. Facilio's edge is Digital Retrofits, which can significantly multiply the scale and scope of efficiencies that physical retrofits alone can deliver to building, while massively reducing cost and time to deploy. So we feel we are in the right place at the right time to keep pace with the digital transformation of the region's cities and buildings.
Nearly every country in the region is now gearing up with its own Smart City and Sustainability objectives, spearheaded by the UAE, and primarily Dubai. Smart Buildings are the building blocks of Smart Cities. Facilio can add to this transformation of by enabling the transition to the next generation of tech-enabled, modern facilities, at an accelerated pace. We have been successfully operating in the UAE for the past two years, and have found the market to be very receptive and welcoming of the USP of our end-to-end solution – an enterprise platform for portfolio-wide, unified, real-time, predictive facilities operations, balancing the management of assets, workforce, and energy.
Our initial foray into Saudi has also led to a tremendous inflow of enquiries and interest, owing primarily to our USP of offering an enterprise-wide platform that is addressing the specific pain points and needs of the industry, using data to empower efficiencies.
And finally, if we look at the sheer scale of urban planning and development across the region, commercial real estate is booming. In KSA alone, nearly 350 cinemas are set to open across the country by 2030. F& B, malls and other entertainment options are also on a steep rise throughout the region. This creates a massive pool of opportunities for us to deliver technology-led efficiencies to this sector.
b. What is unique about the industry here compared to other regions?
In my opinion, the FM market in the Middle East will be one of the most active adopters of digital transformation, in the entire global sector. According to the Middle East FM Business Confidence Monitor 2018 report by BIFM, an overwhelming 91% of regional FM businesses stated that they would be using CAFM & technology to grow and enhance performance. And as the recent MEFMA conference indicated, this number for adopting technology is set to grow. For instance, in the UAE, CREs are looking to actively enhance the performance of their existing and upcoming buildings, to realize economic benefits, become value players, and align with the Smart City & Sustainability objectives of the UAE leadership. Facilio's enterprise wide IoT, AI and Machine Learning led approach is ably positioned to help FM businesses deliver modern, experience-driven services.
Is there something you are really looking forward to in the pipeline?
The future belongs to modular solutions that can be integrated in infinite ways, using data informed cognitive technology. Facilio's solution can create enterprise wide coherence and optimization, using IoT and AI, and radically empower existing automation. Such advantages are inherently more future-ready than isolated and specific solutions that cannot take on roles beyond the limited ones they are designed to deliver. Our solution allows players across various stages of the value chain to look at technology adoption – either as an all suite platform that unifies assets, workforce & sustainability, or a plug and play of choosing a combination of any of these three components to integrate with their existing system, while extracting improved value from those existing systems.
Also ours is not a static product, we have invested in R&D significantly and the initial round of feedback from our first few clients had already started us on the path of more innovation. There are a lot of new features in the pipeline that we are very excited about and will be sharing with the industry soon.
Finally, how will it benefit customers to see you at the event?
Facilio will be demoing and showcasing our Enterprise-wide Platform for Facilities Operations and Maintenance across building portfolios. Our focus this year is to demonstrate to CRE owners and FMs the extent to which our solution can help them align occupant experience, lowered costs and the ability to add value to their services and operations. We are looking forward to showcasing how we can help integrate systems and ensure portfolio-wide performance visibility. We will be making presentations that include a detailed run through of our various modules, which include energy management & sustainability, asset management and workforce management. We will also showcase our convenient and unified dashboard, and are also launching our innovative FM App at the expo – which aims to create a B2C customer experience within the B2B space.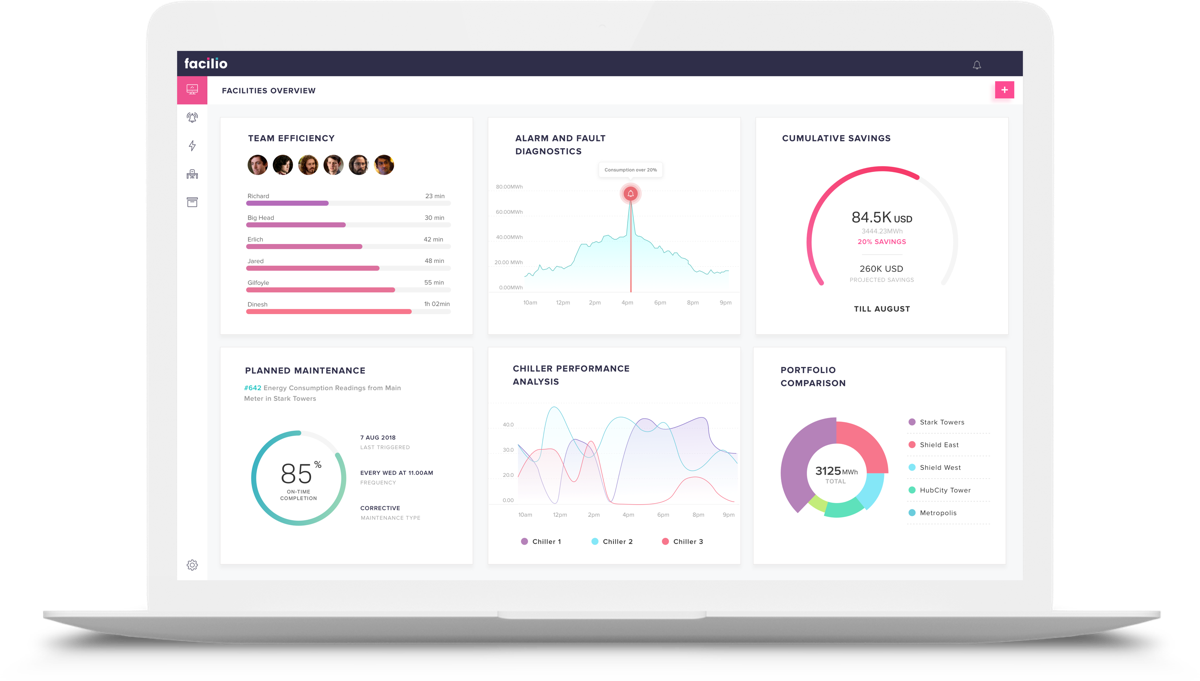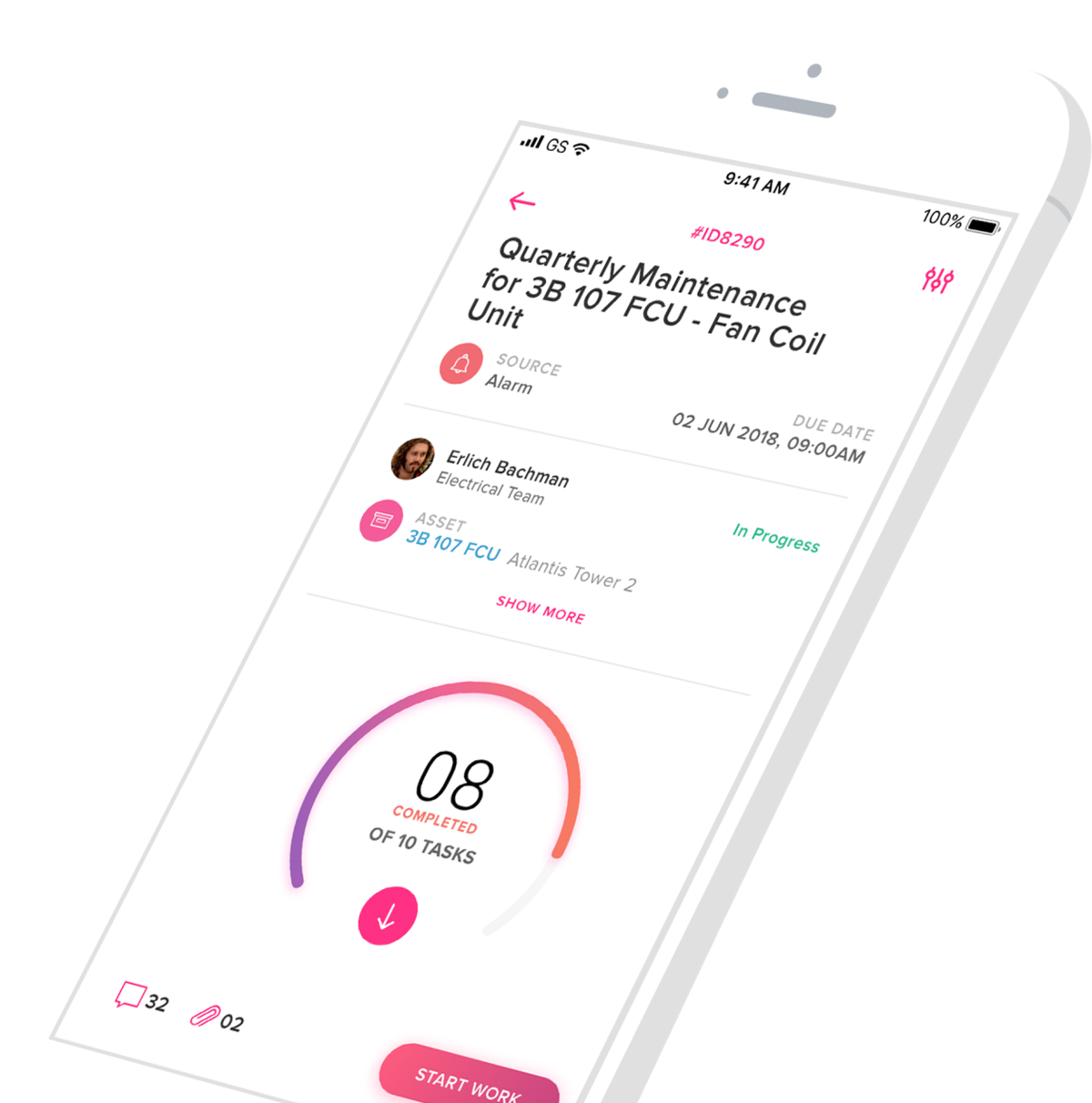 What was the best part about your time at the event last year?
This will be our second year at the Expo. Last year we had many wonderful interactions with visitors and elicited keen interest from some of the biggest names in the Dubai FM and real estate industry as well as those from other locations in the region. The most rewarding aspect was for us to create relationships that have since matured further. This is an industry that is on the brink of a transformation and the energy and ideas driving this change are very exciting and inspirational to be part of. FM Expo is a fantastic platform for innovative players to showcase products to potential customers and collaborators. Our participation will be larger, as compared to last year, and we're hoping to be inspired by emerging ideas and are looking forward to the opportunity to interact with the industry and our peers.
About Facilio -
Facilio is a facilities optimization platform that uses IoT and AI to help CREs achieve operational and sustainability efficiency across portfolio. It's an enterprise-scale software suite that unifies real-time building maintenance, asset management, and energy performance, onto a single interface. At Facilio, we're continuously rethinking the way buildings are being managed - shifting traditional, tactical facilities management towards predictive, smarter facilities experience.
Meet with Facilio at FM Expo 2019 - Location: Trade Centre Arena Stand ARB251