EXHIBITOR INTERVIEW: FLOVEA
In talks with Thierry Mignot, Founding Chairman
Flovea will be exhibiting its latest products at The Big 5 in Dubai this November. We spoke to the company's Founding Chairman, Thierry Mignot; here's what he told us as he prepares to participate at The Big 5, the global hub for the construction industry.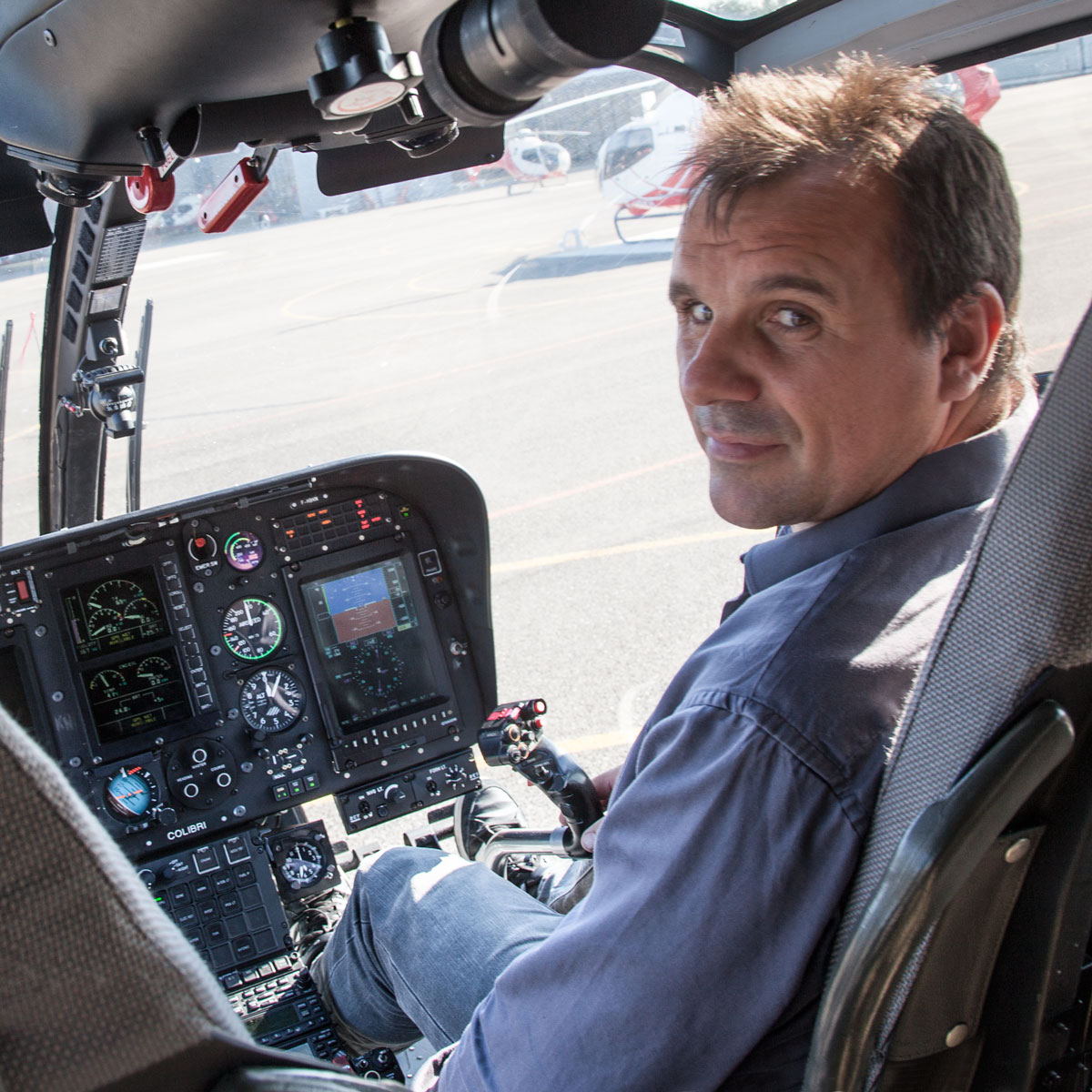 What products will you be showcasing at the event?
This year we will be showcasing two different product ranges : our prefabricated plumbing solutions and a connected plumbing device.
Prefabricated plumbing enables professionals to save a considerable amount of time on site and guarantees them a leak free installation as our solutions are pre-tested before departing our factory for maximum reliability. Contractors are more and more supporters of these methods as they bring uniformity and safety to a structure. Having great success with basic prefabricated pluming, we decided to make the connectivity to hydraulic networks possible.
Flowbox Interactive is a device that detects leakage on the system and that can offer action and visibility to the user from his smartphone. We will be showcasing the device designed as a component for smart buildings and aimed at building managers and introducing a new version soon to be commercialised which is geared towards smart homes and the end user.
What value do these products bring to the Gulf construction industry?
As it was in France when I was working as a plumber in the HVAC industry, methods of work in the Middle East haven't evolved much in the past few years. I started this company with the will to ease the work of plumbers on site and give them more effectiveness with products they can trust.
Environmental issues have been part of my concern when creating Flovea and designing our solutions. Water here in the Gulf, as it is everywhere else nowadays, is a huge issue. Bringing our products in the Gulf will help workers on site get their jobs done faster but easier as well and guarantee contractors to have a clean, leak-free and homogeneous hydraulic installation.
In addition, Flowbox Interactive will help manage water consumption and avoid material and financial damages caused by leaks by giving the power over the system in the hands of building managers. We want to bring innovative solutions to the construction industry.
Can you share your outlook on the Gulf construction industry: why is it important for you to do business in the region?
As we were exhibitors last year, we kept in touch with a few contacts we made in the region and noticed a real interest for our solutions. We have observed that the Gulf is really open to innovations and new technologies, which is what our company Flovea is all about. We feel a strong connection with the Middle East and a real potential to evolve together regarding technical innovations and energy control concerns, which is why the Middle East is important to us.
What is unique about the Gulf construction industry compared to other regions?
In terms of construction and urban development, the Gulf is among the most active in this part of the world. The region has some of the fastest records of building constructions and we want to bring our leak-free guaranteed products to the market and help gain even more time on site !
Is there something you are really looking forward to in the pipeline?
Flovea is looking forward to working with local companies here in the Gulf in order to implement green technology components into the construction industry and an innovative way of building hydraulic networks. We aim at improving our products and adjust our range to suit the region's needs. We want to become leaders in prefabricated plumbing solutions to ease the work of professionals on site, provide them with more efficient working methods and take part in helping companies and residents control water consumption.
How will it benefit customers to see you at the event?
Customers such as engineers, architects, contractors or plumbers for instance will be able to find out more about our prefabricated solutions, and experience our connected device mobile app. We will have with us some of our lead prefabricated products and we'll be able to discuss with our visitors all the benefits they can get from using our solutions. We're here to discuss opportunities with professionals that are interested to implement innovations to their daily work and future projects.
What was the best part about your time at The Big 5 last year?
Last year we really enjoyed sitting down with professionals to discuss their work, their habits regarding methods of construction and the possibility to implement our solutions to their projects. We were also able to connect with the locals and get in touch with their needs in order to bring them this year exactly what we believe will benefit them most.
Why did you choose to participate again for the event this year?
Last year's exhibition was rich of contacts and great feedback. We decided to come back this year to showcase not only our connected device as we did last year, but also our prefabricated plumbing solutions. We aim to strengthen relations made last year and create new ones.
About Flovea -
Flovea performs a constant technological watch on its core of business and is committed to creating innovative technologies through partnerships with research centres and laboratories.
Plumbing still remains a traditional domain. The company is very attached to its craftsmanship expertise and its value. At the same time, the company was born with a strong will to provide plumbing with the benefits of scientific and technological advances. Flovea has invested much in designing new solutions based on basic research and engineering. The goal? To develop and produce concrete solutions to facilitate the daily life of plumbers and their clients and partners. As part of a research partnership, Flovea has committed with l2m which is an important research laboratory based in Bordeaux (Gironde).
Meet with Flovea at The Big 5 in Dubai - Location: Hall 3, Stand 3D159.