EXHIBITOR INTERVIEW: GURSAN ALUMINIUM FOREIGN TRADING CO. LTD.
In talks with Kusay Ezzat, Regional Marketing & Sales Manager
Gursan Aluminium Foreign Trading CO. LTD. will be exhibiting its latest products at the Windows Doors and Facades Event 2019. We spoke to the company's Regional Marketing & Sales Manager, Kusay Ezzat; here's what he told us as he prepares to participate in the largest dedicated platform for the windows, doors and facades industry in the Middle East.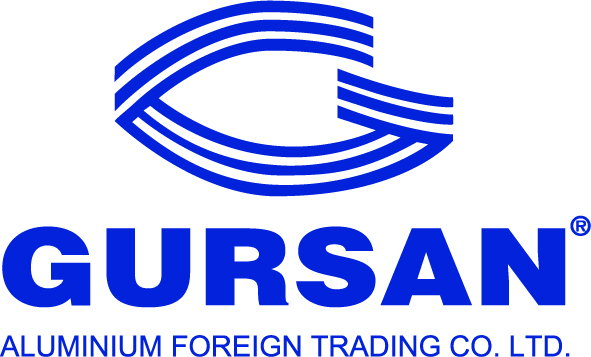 What products will you be showcasing at the event?
Aluminium Handrails, Balustrade Systems and Aluminium Glass Base Holders.
What value do these products bring to the Gulf construction industry?
We're manufacturing aluminium railings with high quality standards and competitive prices that can achieve best value of money principle for our customers.
Can you share your outlook on the Gulf construction industry:
​Why is it important for you to do business in the region?
GCC Countries are considered the quickest of evolving countries, and construction is growing dramatically. A company like ours should have its strong effect in this market.
Is there something you are really looking forward to at the event?
We look forward to meeting a strong railing distributor, who can trigger a strong launch for our brand in the region. We aim to establish a connection with the construction market leader companies, and become their number one choice for railings.
How will it benefit customers to see you at the event?
We will provide them with our company's ​ 40 years of aluminium railing manufacturing experience, along with a strong capacity to fulfill their major projects with the quality they deserve.
About Gursan Aluminium Foreign Trading CO. LTD. -
GÜRSAN Aluminium Ltd. Co is one of the leading manufacturing companies of aluminium railing and aluminium items in Turkey & the Middle East region. Our products range from various professional handrail & balustrade systems (Alurail), to door handles (Alugriff), chairs & tables (Aluseat), solar systems carriers, and any special made items for our precious customers.
With a factory of 7.500 m², and a team of around 120 great engineers & talented workers, assisted with about 40 years of experience, we made our strategic goal to be no. 1 choice for our customers.
Meet with Gursan Aluminium Foreign Trading CO. LTD. at Windows, Doors & Facades Event 2019 - Location: Rashid Hall, Stand G199.