EXHIBITOR INTERVIEW: INNOSPARKS PTE LTD
In talks with Dr. Li Fuyun, Head, Airbitat
Innosparks Pte Ltd will be exhibiting its latest products at HVAC R Expo this November. We spoke to the Head of Arbitat, Dr. Li Fuyun; here's what he told us as he prepares to participate in the region's leading dedicated HVAC R Show.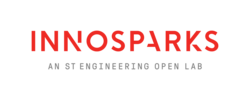 What products will you be showcasing at the event?
We will be showcasing the Airbitat City Cooler.
What value do these products bring to the region's HVAC R industry?
The Airbitat City Cooler is the world's coldest portable evaporative cooler that brings powerful deep cooling to outdoor city spaces. It is 50% more effective than conventional evaporative coolers with its ReevacTM deep cooling technology, delivering unparalleled cooling performance. Ideal for cooling open spaces, the Airbitat City Cooler provides relief from urban heat even in the most challenging environments. In a hot desert climate like Dubai, the Airbitat City Cooler is able to bring the average ambient temperature down by 8.4oC.
Can you share your outlook on the local HVAC R industry:
​Are there challenges you are currently facing?
Our world has changed but the approach to cooling has not. Industrial and commercial cooling depend heavily on air-conditioning systems, which are energy-intensive and generate significant waste heat and carbon emissions. Evaporative cooling systems have been in the market for more than half a century, but they are not suitable for all end-users, especially with an increasing global temperature. The hot and humid climate also limits the performance of conventional evaporative cooling systems and makes them ineffective.

What are the latest solutions to overcome these?
Airbitat City Cooler is the only portable evaporative cooler that is built with a two-stage cooling process fueled by the cold water generated within the system. With no energy-hungry compressors, the Airbitat City Cooler consumes up to 80% less electricity than air-conditioning of a similar capacity, and does not generate any waste heat to the environment. Without the use of chemical refrigerants and CFCs, or emissions of harmful chemicals, it is environmentally friendly and sustainable to operate.
Is there something you are really looking forward to in the pipeline?
We hope to see our eco-cooling technology being applied to cool our city spaces in a sustainable manner, transforming unusable high heat urban spaces to comfortable areas, and also reducing the reliance on air conditioning systems in buildings.
How will it benefit customers to see you at the event?
Customers who visit our booth at the event, will be able to experience the cooling effectiveness and quietness of the Airbitat City Cooler for themselves and know more about the ReevecTM Deep Cooling technology.
About Innosparks Pte Ltd -
Innosparks, an ST Engineering Open Lab, is a first of its kind engineering-based incubator in Singapore. As a dynamic innovation platform to new and disruptive technologies, the Open Lab offers a pool of skilled engineers, beyond just advanced equipment and labs to support innovators in accelerating the development of their ideas to prototypes and products.
Meet with Innosparks Pte Ltd at HVAC R Expo - Location: Za'abeel Hall 5 Stand Z5 E79