EXHIBITOR INTERVIEW: LAFARGEHOLCIM/READYMIX GULF
60 seconds with Naved Sayed, VAP & Solutions Manager, Readymix Gulf
LafargeHolcim/ Readymix Gulf will be exhibiting its latest products at Urban Design and Landscaping Expo in Dubai this November. We spoke to the VAP & Solutions Manager, Naved Sayed; here's what he told us as he prepares to participate to the largest dedicated platform for the Urban Design & Landscaping industry in the Middle East.
What are the major opportunities you spot in the GCC/ UAE landscaping sector?
The landscape sector in the UAE has opportunities in Commercial Developments, Community projects, Theme Parks & Public Parks.
​A sustainable product, better replacement for imported natural stones, is definitely an opportunity in the region.
What are the major growth drivers for the industry in the UAE or Dubai?
1. Growing tourism industry
​2. Infrastructure requirements coming in from Expo 2020
According to you, what are today's top 3 trends in the outdoor and urban landscaping sector?
1. Due to sustainability and LEED / Green initiative requirements, many architects are opting for locally sourced / manufactured solutions for hard landscaping.
​2. Maintaining the vast expanse of landscape, while optimizing the cost for the same.
​3. Demand coming in from community villas that require cohesive landscape solutions
How do you think the landscaping sector will evolve in the next years?
Maintenance of the landscaping of major projects will be a major challenge in coming years.
What is the biggest challenge for you in the market this year and why?
Increasing competition and specifically the growth of precast industry.
How does your product respond to the challenges posed by an arid and very hot environment like the one of the UAE?
We have stringent quality control measures in place to have a consistent product, which is produced only after extensive trials / research in conjunction with LafargeHolcim's research team in France. Only after rigorous testing, our products are approved for launch. Certainly all the local parameters are considered while designing the product.
Are there any remarkable projects your company has developed outside the UAE? Please provide details.
Internationally, we've done a wide array of projects from the Olympics world cup city in Rio to the Casablanca tramway in Morocco to the Beocin city square in Serbia.
Any projects you worked on or are currently working on in the GCC region?
LAMER Beach development, LOUVRE A.D., Dubai Safari, Barari community, Mudon, Madinat Jumeirah, Sharjah Souq, Bvlgari
​Specified in EXPO 2020: Mobility Pavillion, Thematic District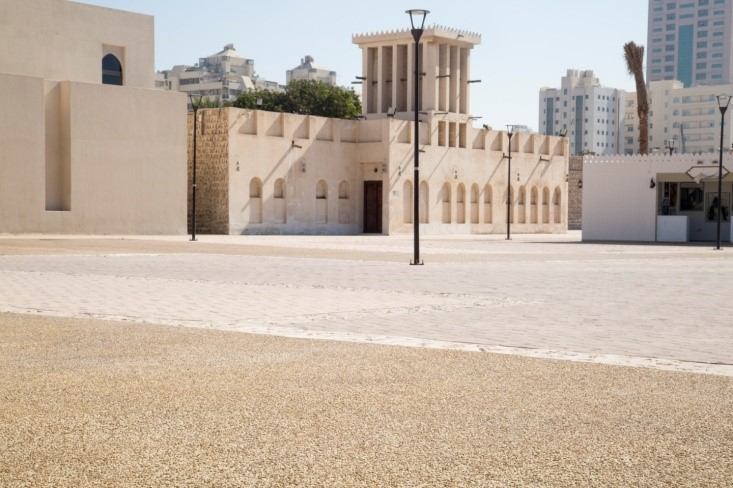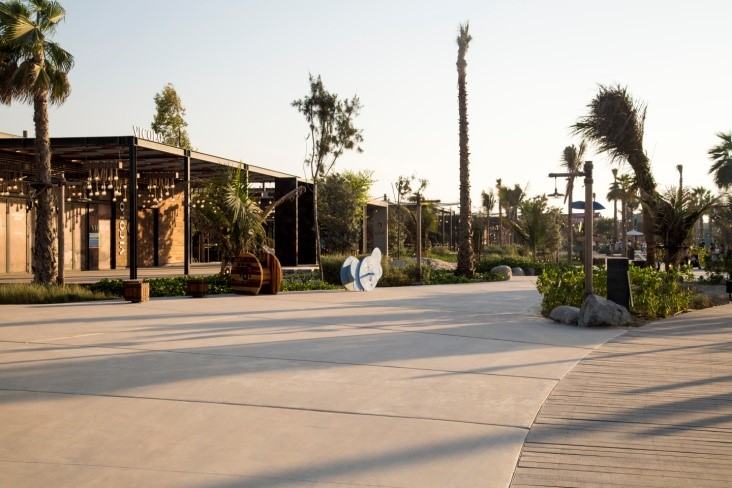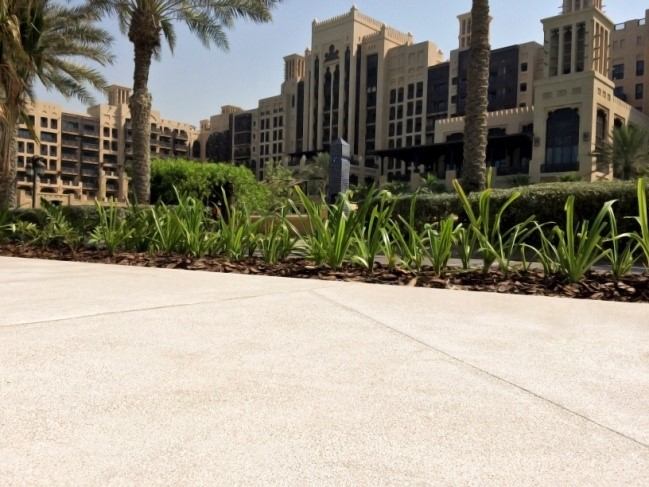 What products will you present at the Urban Design & Landscaping Expo?
Artevia Exposed, Artevia Polished, Artevia Stone, Artevis Print and new Artevia Sand
Why are they innovative?
Our products provide innovative solutions meeting clients needs for seamless hard landscape floors.
About LafargeHolcim/ Readymix Gulf -
LafargeHolcim is the leading global construction materials and solutions company serving masons, builders, architects and engineers all over the world. Our operations produce cement, aggregates and ready-mix concrete which are used in building projects ranging from affordable housing and small, local projects to the biggest, most technically and architecturally challenging infrastructure projects. As urbanization increasingly impacts people and the planet, we provide innovative products and building solutions with a clear commitment to social and environmental sustainability.
Meet with LafargeHolcim/ Readymix Gulf at Urban Design & Landscaping Expo - Location: Outdoor area, Stand No. OS601