EXHIBITOR INTERVIEW: MASTER COLOR
60 seconds with Dmitry Kalyuga, Managing partner
Master Color will be exhibiting its latest products at The Big 5 in Dubai this ​ November. We spoke to Dmitry Kalyuga, the Managing partner; here's what he told us as he prepares to participate to the the largest construction event in the Middle East.
What are the major opportunities you spot in the GCC/UAE construction industry?
Dubai's real estate transactions in the first 9 months of 2018 reached USD 44.1 bn. The UAE is extremely attractive for foreign investors from India, Saudi Arabia, the UK, and China. In the UAE, the construction industry of ​ is open, understandable and credible to foreign investors. Dubai is one of the best places for doing business in the Middle East. Decision makers from neighboring cities and countries in the construction industry meet here to discuss new projects and finalise deals.
Are there any innovative Products/Solutions your company has developed?
We have developed an assortment of brushes with horse main instead of pig bristle, as all Muslim regions in Russia demanded it. This assortment is certified by the Council of Mufties of Russia (with HALAL-certificate).
Another innovating product is the "liquid gloves" – cream for hands and face, which protects the skin against paints, cement, oils etc., as well as the ​ cleaning scrub-cream - to clean hands, for residual oil, paint or other building materials on the skin.
Generally, we provide a special innovative concept of painting tools, where each color of tool means type of paints. So there are globally 4 types of paints: solvent enamels, water based paints, water enamels and varnishes for wood-protection. We use color navigation in our tools to help the consumer ​ find the right product. This is an innovative method to avoid selling the same kinds of tools to all types of paints.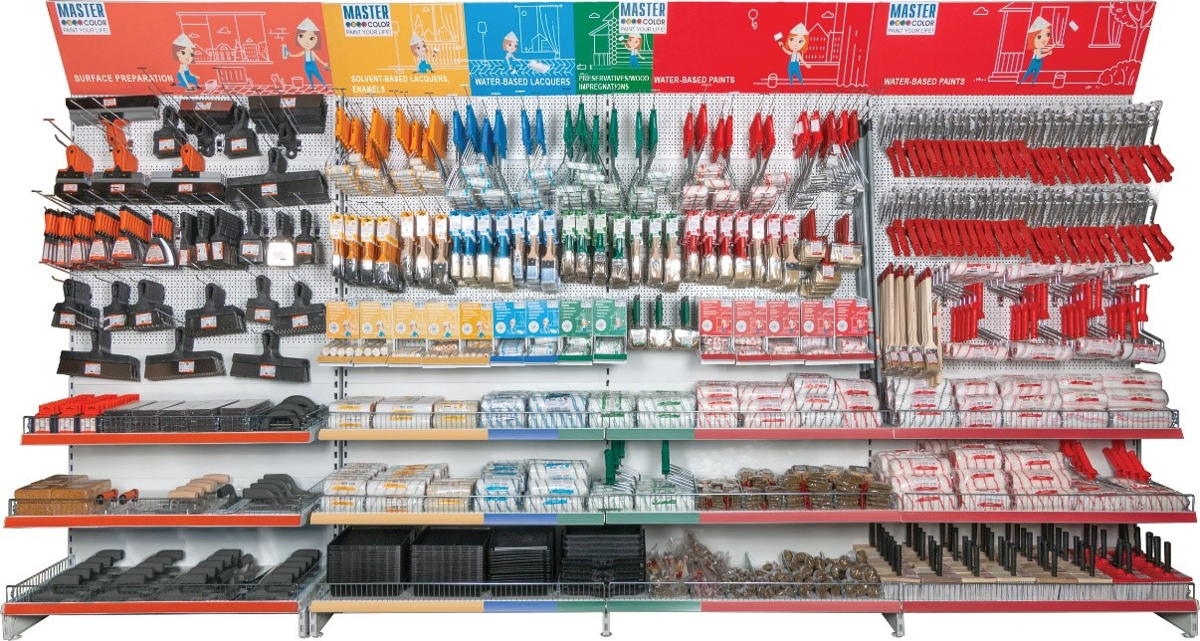 Why are they innovative?
Our cleaning creams are innovative, because construction workers don't need water to clean their hands.
Some rollers for paints consist of high absorbance polyamide lint free fabric. Using such rollers saves time and increases efficiency twice in comparison to usual rollers.
What products will you present at The Big 5 Show this year?
We have more than 200 items in Master Color's Painting tools assortment.
We will definitely present our HALAL brushes, as they are in high demand. We will also present our creams for skin protection, skin cleaning and skin nutrition, beyond our concept for DIY-shops.
What makes The Big 5 show the perfect platform to introduce your products to the Middle East?
The Big 5 show is a global meeting point for market players from GCC countries. This show has a very good reputation all over the world and every year it attracts to the regional market new trends and products.
Meet with Master Color at The Big 5, ​ Halls 4 - 4B180