EXHIBITOR INTERVIEW: SYRIUS SOLAR INDUSTRY
In talks with Thierry Demaret, CEO
Syrius Solar Industry will be exhibiting its latest products at The Big 5 Solar in Dubai this November. We spoke to the CEO, Thierry Demaret; here's what he told us as he prepares to participate in Middle East's only dedicated platform for solar solutions in construction.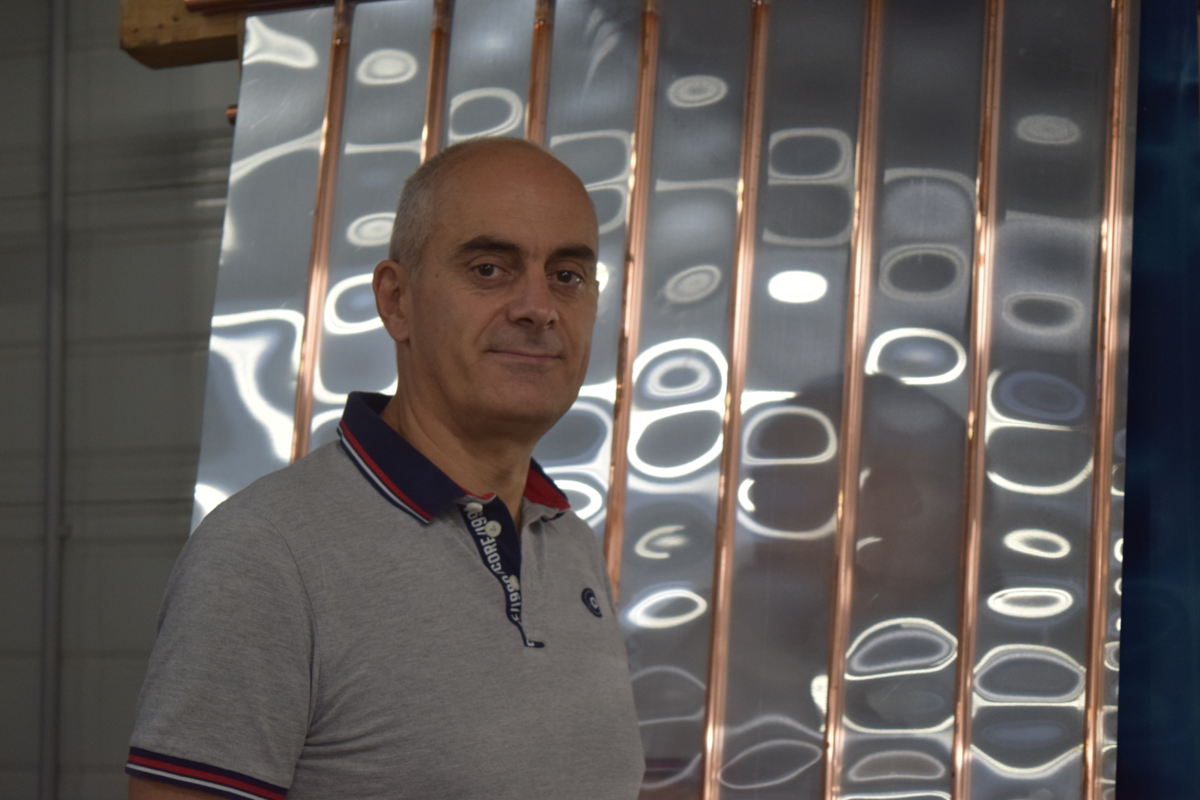 What products will you be showcasing at the event?
We will be showcasing our thermosiphon solar water heater. On the one hand, a thermosiphon ISWH which works in direct circuit; and on the other hand our new product, a thermosiphon ISWH with double jacket for very loaded water or for areas with risk of frost.
What added value do these products bring to the solar sector?
Solar hot water can be an efficient solution for a lot of hot water needs, both in housing application and in industrial processes.
We are a French manufacturer of solar water heater. All our products are produced with the best current technology in solar heating industry. Syrius Solar Industry has more than 30 years of experience in solar energy combined with the dynamism of a growing company.
Can you share your outlook on the Gulf Construction industry.
​Why is it important for you to do business in the region?
Energy consumption in the Gulf countries is rising sharply, driven by industrial and demographic growth. Solar thermal installations are today of real economic interest. Our engineers and technicians make every effort to provide tailor-made solutions tailored to the regions.
What is unique about the Gulf Construction industry compared to other regions where you operate?
Owing to its hot weather, the Gulf countries have a huge potential for solar thermal that isn't much prescribed. In January 2020, our Syrius ThermControl new solar collector will be launched. It's suitable for this region: it is a solar collector which is self-limiting in temperature, in order to avoid overheating. We will propose it for this new market.
How will it benefit customers to see you at the event?
They will get to see the direction of our company and our products. It is important for clients to speak with an interlocutor face to face.
About Syrius Solar Industry -
Syrius Solar Industry, French manufacturer of solar water heaters, combines 30 years of experience in solar energy. Located in Montpellier, South of France, our products are for private homes, collective housing and industrial applications. Respectful of the environment, we offer solutions that can cover up to 100% of hot water needs, with solar energy.
Meet with Syrius Solar Industry at The Big 5 Solar at Zabeel Hall 5, Z5 B108