EXHIBITOR INTERVIEW: VICOSTONE
In talks with Pham Tri Dung, Deputy Director General
Vicostone will be exhibiting its latest products at Middle East Stone 2019. We spoke to the company's Deputy Director General, Pham Tri Dung; here's what he told us as he prepares to participate in the largest annual trade exhibition in Middle East and North Africa dedicated to the stone industry.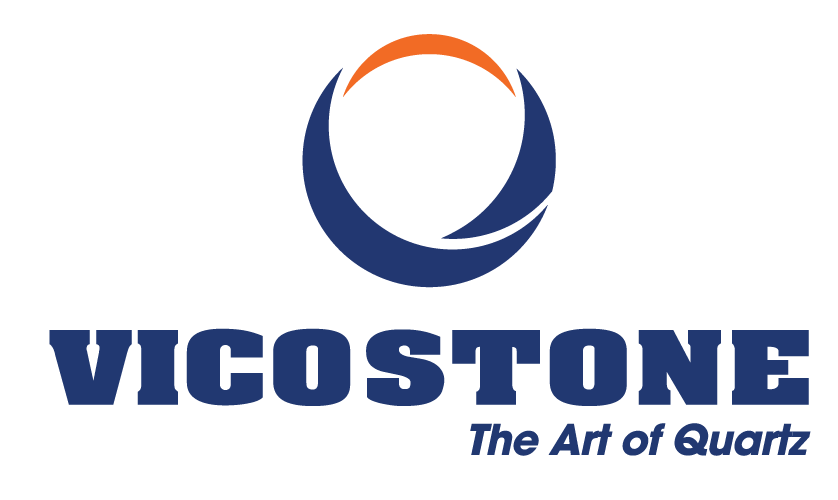 What products will you be showcasing at the event?
Vicostone is the ideal material for the interior design industry, especially in countertop applications such as kitchen countertops, bathroom vanities, wall paneling, and interior decoration.
At the event, our installation will focus on the Vicostone spirit of "Inspired by Nature" to architects, designers and consumers through unique designs, interior application trends to bring the highest efficiency in both functionality and aesthetics. The event will also offer the opportunity to directly experience the world-class quality of Vicostone products – "The art of quartz" – such as: high durability, waterproof, resistance to stain, scratch and heat.
What value do these products bring to the region's construction industry?
This material is recommended by interior designers, architects and considered as a new emerging trend for new buildings and remodeling projects.
Renovations must be made in a smart way and the biggest impact can be achieved with a new countertop: since they are so visible, countertops are a focal point in any home. In particular, quartz countertops meet all of the requirements for a successful remodel.
While natural stone is famous for its beauty, quartz's durability, variety of colors, and ability to mimic the look of marble, makes it a popular alternative. Moreover, the diversity of quartz designs looks perfectly at home in both contemporary and traditional kitchens, so all customers can find a pattern and color that suits their aesthetic.
Considering the pros and cons of this material, it's important to point out that quartz offers a number of appealing benefits, such as no long-term maintenance, a smooth surface that won't harbor bacteria, and scratch- and stain-resistance.
Can you share your outlook on the local construction industry:
​Why is it important for you to do business in the region?
There are many opportunities inthe Middle East construction market, especially in new building construction and remodeling projects at the moment in order to accommodate the needs of big upcoming events such as Expo 2020. This is deemed as a substantial boost for the region's tourism and as a result the UAE kicked off large-scale leisure projects such as new hotels, Dubai South and Dubailand.
Projects in urban areas account for about 80% of the total number, in line with the middle to high-end segment of Vicostone. In that direction, demand for stone increases sharply and is consuming about 3% of global engineering stone consumption with an estimated CAGR of 12.5% ​​in the period 2018 -2025.
Vicostone products are now distributed in over 40 countries with more than 50 affiliated distributors around the world.
What are your expectations from Middle East Stone 2019?
With the aim to become one of the top global brands in quartz surfaces, the Middle East is expected to be a potential market for Vicostone quartz products. Our strategy to develop business in this market involves providing world-class quality products & services, regularly introducing new designs to the market and riding the wave of growth as demand for these products increases.
We hope to approach new potential partners who share the common objectives and values in this industry and the participation in Middle East Stone is a first step in our plan to build on our partners' trust with further growth.
How will it benefit customers to see you at the event?
We are proud to mark our presence with a spectacular booth and our latest colors. Visitors will have the opportunity to experience interior applications that are elevated by the beauty of quartz surface design. At Vicostone, every product is inspired by a story behind, we not only share our customer beneficial functional advantages or high quality services but also our motivation, inspiration to create beautiful designs. Besides, we are open to discuss further about cooperation opportunities in this market.
Our installation takes Middle East Stone's visitors on a journey designed by the concept of life and nature with unique Vicostone products. Highlights include the Thunder Collection - inspired by the powerful lightning in the night sky at Maracaibo Lake (Venezuela) as a paradise of thunderous dances; Vicostone Diamante stone products, with strong lightning spread across the surface; Vicostone Nero Marquina, with strong white veins on the mysterious black background; and Vicostone White Fusion, with grey veins intertwined in a whirlwind of movement that looks like crashing hurricanes.
About Vicostone -
Established in December 2002 at the Hoa Lac High-Tech Park, Thach That district, Hanoi, Vietnam, Vicostone is a pioneer in manufacturing quartz based engineered stones in Asia. With a global distribution network, Vicostone Quartz Surfaces are now available in all continents and recommended by interior designers and architects.
Meet with Vicostone at Middle East Stone 2019 - Location: Trade Centre Arena, Stand ARE199.