EXHIBITOR INTERVIEW: VIR ME INTERNATIONAL DWC LLC
In talks with Abdul Razak, Regional Sales Manager
VIR Me International DWC LLC will be exhibiting its latest products at HVAC R Expo this November. We spoke to the Regional Sales Manager, Abdul Razak; here's what he told us as he prepares to participate in the region's leading dedicated HVAC R Show.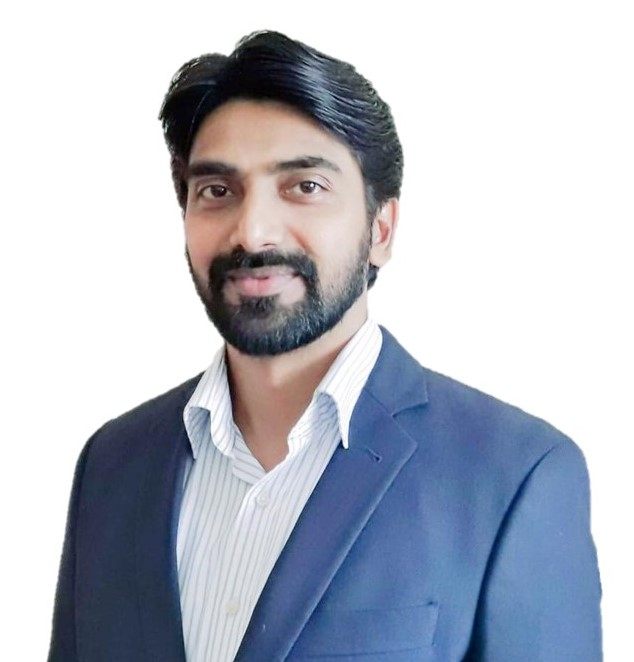 What products will you be showcasing at the event?
We are associated with The Big 5 for almost a decade now; for this year we will be showcasing our patented design Pressure Independent Control Valve, Ez-Connect VIR Valve Package for HVAC application along with our other conventional valves.
We will also be displaying our WRAS approved valves for plumbing application and potable water application. All updated VIR datasheets and other utilities are available on the mobile app which is handy for every industry person.
What value do these products bring to the region's HVAC R industry?
VIR is one of the leading OEM valve manufacturers in Europe with a global presence for almost 48 years with an annual production of over 15 million pieces.
We are one of the few brands which offer genuine European origin products with its very own foundry, research and development wing and automated production lines.
VIR PICV and Valve package units offer the industry products inline with updated specifications of projects. Update on specifications are mostly related on energy and performance factors.
Keeping in pace with industry requirement in the region VIR has developed Revit model which are now mandatory pre-request for major projects and consultants.
Our mobile app which as has online datasheet and utilities for easy excess has received thumps-up from all the users. We also have our stocks in Dubai to cater to fast track projects with huge backup from our central warehouse in Italy.
Can you share your outlook on the local HVAC R industry:
​Are there challenges you are currently facing?
Every industry faces its sets of challenges which are to overcome by improvement of design and induction of new technology. We can bifurcate the challenges into projects and products segment for easier understanding.
The two biggest challenge for HVAC industry in projects are Energy Efficiency and Delta T Syndrome.
From product point of view, challenges are mostly related to specifications and compatibility of proposed products. There has been more emphasis of pricing rather than the quality of products. The industry should identify a point where there is no compromise on the quality. All concern should understand – "you get what you paid for" and we don't compromise on quality.
What are the latest solutions to overcome these?
VIR Research and Development team has a continuous review and development program for all our products. VIR patented PICV is an excellent example which contributes to energy efficiency and also plays its part to avoid delta t syndrome. Factory assembled and tested valve package units in another product which corrects major installation hassles with contractors. VIR team is also working on improved modular design for valve package. Remit VIR models for BIM is already out in market and most of the design consultants using it. VIR is also in touch with major Chiller Plant Manager (CPM) installers, Energy Retrofit projects where VIR works as a solution provider.
Is there something you are really looking forward to in the pipeline?
The Middle East region is a very dynamic market with billions of worth projects being announced. United Arab Emirates is the front runner along with the Saudi market. Together with new projects announced by major developers in this region we are also looking at major retrofit projects. In years to come the industry will have a healthy mix of new and retrofit projects keeping in view that most of the development was between 2005 to 2008.
How will it benefit customers to see you at the event?
It will be an excellent opportunity for customers to come and view our wide range of products and certifications. Customers can view and feel the products and interact with us on the technical expects. We would be having representatives from our head office and factories so our customers can have open discussion on any topic. Moreover, the event where we showcase our strength that can be used by customers for their own benefits and advantage.
What was the best part about your time at the event last year?
As always it is an opportunity to catch up with wonderful people of the industry be it your associates or competitors. We had lots of healthy discussion on the industry and ways to contribute to its growth. Some of the talks and workshop events were very interesting.
Why did you choose to participate again for the event this year?
It has become a signature event where industry can meet and share their point of views. Most importantly it's a place where you can showcase your strengths as an exhibitor and receive valuable feedback from the people within the industry. It's a win-win for both the exhibitor and visitors.
What do you most look forward at the event this year?
We are eager to be part of event this year being the 40th anniversary. Eager to meet and have face to face discussion with decision makers ranging from design and supervision consultants, Architects, Contractors, project teams. We are sure the event will have a record number for footfall for this year.
About VIR Me International DWC LLC -
The Italian HVAC Specialist in Dubai VIR S.p.A. started as a family business in 1971 in Italy is now a successful international group with offices in 3 continents. It's key activity is the production and distribution of ball valves, balancing valves and other similar products for the HVAC installations.
Meet with VIR Me International DWC LLC at HVAC R Expo - Location: Za'abeel Hall 6 Stand Z6 B49