EXHIBITOR INTERVIEW: WEISS CHEMIE + TECHNIK GMBH & CO. KG
In talks with Juergen Grimm, Managing Director
Weiss Chemie + Technik GmbH & Co. KG will be exhibiting its latest products at Windows Doors and Facades Event 2019. We spoke to the company's Managing Director, Juergen Grimm; here's what he told us as he prepares to participate in the largest dedicated platform for the windows, doors and facades industry in the Middle East.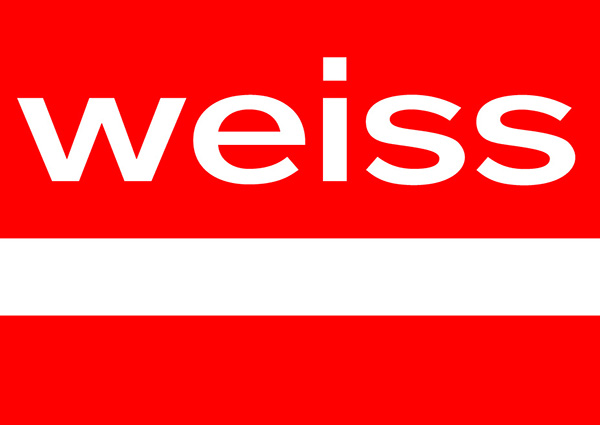 What products will you be showcasing at the event?
COSMO Adhesives
​Traditional bonding technologies like riveting, soldering, welding, or screwing are more and more replaced by modern adhesive systems, resulting in many advantages. Our product range includes more than 400 variants of surface and construction adhesive and superglues, as well as special adhesives for a wide variety of applications.
COSMO Composite panels
​Composite panels made by Weiss leave nothing to be desired. Because there is a large number of top coats and core materials available as well as the possibility of combining and processing them in many different ways, more than 5,000 variants results for the finished element.
PUDOL - A subsidiary of the Weiss Group
​PUDOL stands for convincing quality of special products in the field of commercial cleaning. In addition to a complete range of cleaning and care products for different applications, we are offering a comprehensive service with interesting solutions and benefits.
What value do these products bring to the Gulf construction industry?
High-level quality products with decades of experience of the European markets. Certifications of applications that prove that the whole system i.e. for aluminum windows is being served whilst working with Weiss Chemie. We look into every detail of the process, i.e. bonding to make sure that our consulting of a solution is approved and therefore the products that are being used are at the right place to do their job. Finally the chance of lifting your portfolio to an even higher level of your standards, because you work with a global player in the windows and doors market.
Can you share your outlook on the Gulf construction industry:
​Why is it important for you to do business in the region?
It is important to do business in the region because there are many chances in honestly getting our own business to grow. You need new customers and new markets that give you a healthy and good foundation of the company each and every year.
What is unique about the Gulf industry compared to other regions?
It takes time to get into business. Once you have settled a connection with someone, it will last a lifetime. This country, this area of the world has a very unique and special tradition which is close to our tradition of a family-driven company.
Is there something you are really looking forward to in the pipeline?
We are very proud of expanding our setup of bio-based products, where we are focusing on using raw, sustainable and "green" materials in our solutions for a better future. We acknowledge a huge demand for "greener" options to have them in existing applications as an example to be more sustainable and to be technically innovative.
How will it benefit customers to see you at the event?
All our decision makers are there to talk to the visitors. Our managers who are taking care of Weiss as well as the manager responsible for the UAE will be there to meet and connect to the Arab world.
What was the best part about your time at the event last year?
The open minds, the people who came to visit us from the UAE, the complete show was great. We had lots of meetings with so many interesting people and prospects that we are looking forward to meet again, and of course to start working with them.
Why did you choose to participate again for the event this year?
The Middle East is one of our future core markets where we plan and intensively work on setting up a huge and healthy foundation for future business.
About Weiss Chemie + Technik GmbH & Co. KG -
For many decades now, Weiss has been a synonym for top-level services in the segments of adhesives and sandwich panel technology. Pooling these two core competences under a single roof has put us in a position to offer our customers complete and efficient solutions on a high technical level. In Europe we are among the market leaders in these two segments, while we are also increasingly selling our products in non-European countries such as e.g. in China and in the US.
Meet with Weiss Chemie + Technik GmbH & Co. KG at Windows, Doors & Facades Event 2019 - Location: Rashid Hall, Stand D231.