EXHIBITOR INTERVIEW: ZOLL MEDICAL
In talks with Adrian Waller, EMEA Strategic Account Manager
ZOLL Medical will be exhibiting its latest products at FM Expo from 17th - 19th September. We spoke to the EMEA Strategic Account Manager, Adrian Waller; here's what he told us as he prepares to participate at the largest dedicated platform for Facilities Management in the Middle East.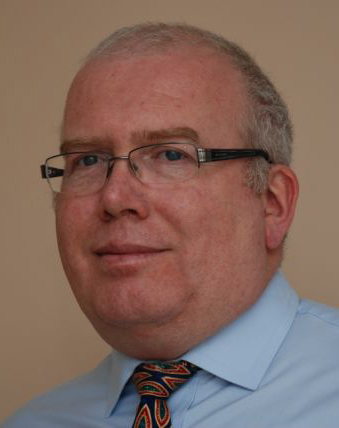 Why is it important for you to be at FM EXPO this year of all years?
ZOLL Medical are the global market leaders in the development, manufacture and distribution of AED's (Automated External Defibrillators) and are keen to forge relationships with potential business partners and customers alike within the Middle East and particularly the UAE. Cardiac Arrest kills many thousands of people indiscriminately in the region each year and facilities should ensure that their premises are prepared for such events. Survival from cardiac arrest is generally very poor where there is no accessible AED and can increase dramatically if there is such a provision accompanied by people trained in its use and CPR.
How do you expect to spend your time on the show floor?
Seeking potential business partners and end customers, demonstrating ZOLL AED's.
How will your products/solutions advance the local industry?
The DHA is embarking on trying to make Dubai a heart safe city, however public funds are always very limited, ZOLL's innovative AED's are relatively inexpensive to buy and we would be happy to discuss opportunities with local facility management organisations to help the DHA achieve their aims.
What projects in the past/present/future are you particularly proud or excited about?
ZOLL have provided AED's to many organisations in Dubai, The Dubai International Airport, DAFZA, Dubai Police, Dubai Ambulance to name a few, we are also excited about the potential opportunity to work with the DHA on their Heart safe city project.
About ZOLL Medical -
ZOLL Medical Corporation, an Asahi Kasei Group Company, develops and markets medical devices and software solutions that help advance emergency care and save lives, while increasing clinical and operational efficiencies. With products for defibrillation and monitoring, circulation and CPR feedback, data management, therapeutic temperature management, and ventilation, ZOLL provides a comprehensive set of technologies that help clinicians, EMS and fire professionals, and lay rescuers treat victims needing resuscitation and acute critical care.
Meet with ZOLL Medical at FM Expo 2019 - Location: Trade Centre Arena Hall, Stand No. E248