EXHIBITOR PRESS RELEASE - VEDA FRANCE
At The Big 5 2018, GV2 VEDA France will be presenting its VEDAFEU range, dedicated to passive fire protection, which has been validated by the UAE Civil Defense
United Arab Emirates- 2018: Rapid fire spread in buildings is something that, even today, continues to be a problem, with consequences that are often disastrous leading in some cases to heavy loss of life. There is no lack of recent examples:- The Zen Tower in Dubai in May 2018, Grenfell Tower in London in June 2017, Torch Tower in Dubai in 2017 and 2016, The Address Downtown also in Dubai in December 2016... The only way to protect people and property in the face of this type of events is to systematically install appropriate, certified and patented fire barrier solutions during construction.
Among the products for which GV2 VEDA FRANCE is famous, the VEDAFEU range, designed to offer passive fire protection, consists of ropes, mattresses, blankets, fillerboards and firestop foam. This patented range is validated by local authorities (UAE Civil Defense, Qatar Civil Defense, Kuwait Fire Department...) and has obtained international certifications (EN, UL, BS) issued by world-renowned independent official laboratories (Efectis, CSTB, TÜV Singapore, Exova)
VEDAFEU products are fire-rated up to 4 hours and can be used for joint gaps up to 840 mm. In order to meet the most challenging technical requirements, these firestop solutions are validated in multiple configurations: - with and without movement; for horizontal and vertical applications, for head-of-wall configurations, for facade panels.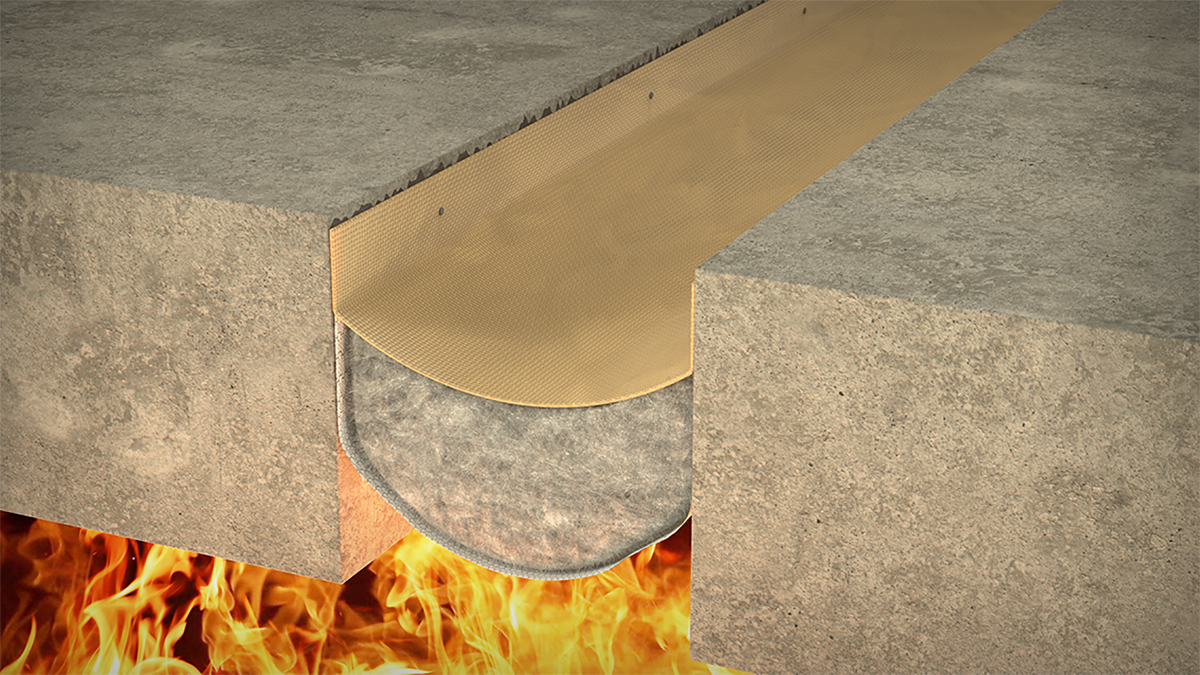 In order to further expand its operations in the Middle East, GV2 VEDA FRANCE will, for the third consecutive year, be taking part in The BIG 5 Dubai. The company will raise the awareness of those operating in the construction industry in respect of the problem of fire spreading through buildings, and will present its VEDAFEU range, which is designed to solve a problem that has affected the region on numerous occasions.
As designer and manufacturer of firestop systems and building joints (expansion joints, control joints, joint covers, stair nosings, etc.), the company offers technical, reliable and aesthetic solutions that can be used in all types of buildings (shopping malls, hospitals, schools, industrial buildings, airports, etc.), for both standard and seismic joints.
GV2 VEDA FRANCE's expertise is acknowledged by professionals throughout the sector:- architects, design offices, general contractors and subcontractors. The company's most emblematic achievements include - the extension of the Mecca esplanade in Saudi Arabia, the new Palace of Justice in Paris, the pavilion of the United Arab Emirates for the 2020 World Expo, The Palm Tower and Zuleyka Hospital in Dubai, the Saint Regis Hotel in Indonesia.
For further information:
GV2 – VEDA FRANCE
​Alexandre MAILLET, Export Administration Manage
​[email protected]

​To know more about The Big 5 (26-29 November, Dubai World Trade Centre, Dubai) click here
Register for free entry - Click here