INTERVIEW: KIZAD, CONSTRUCTION CITY PARTNER
In talks with Samir Chaturvedi, Chief Executive Officer, Khalifa Industrial Zone Abu Dhabi (KIZAD)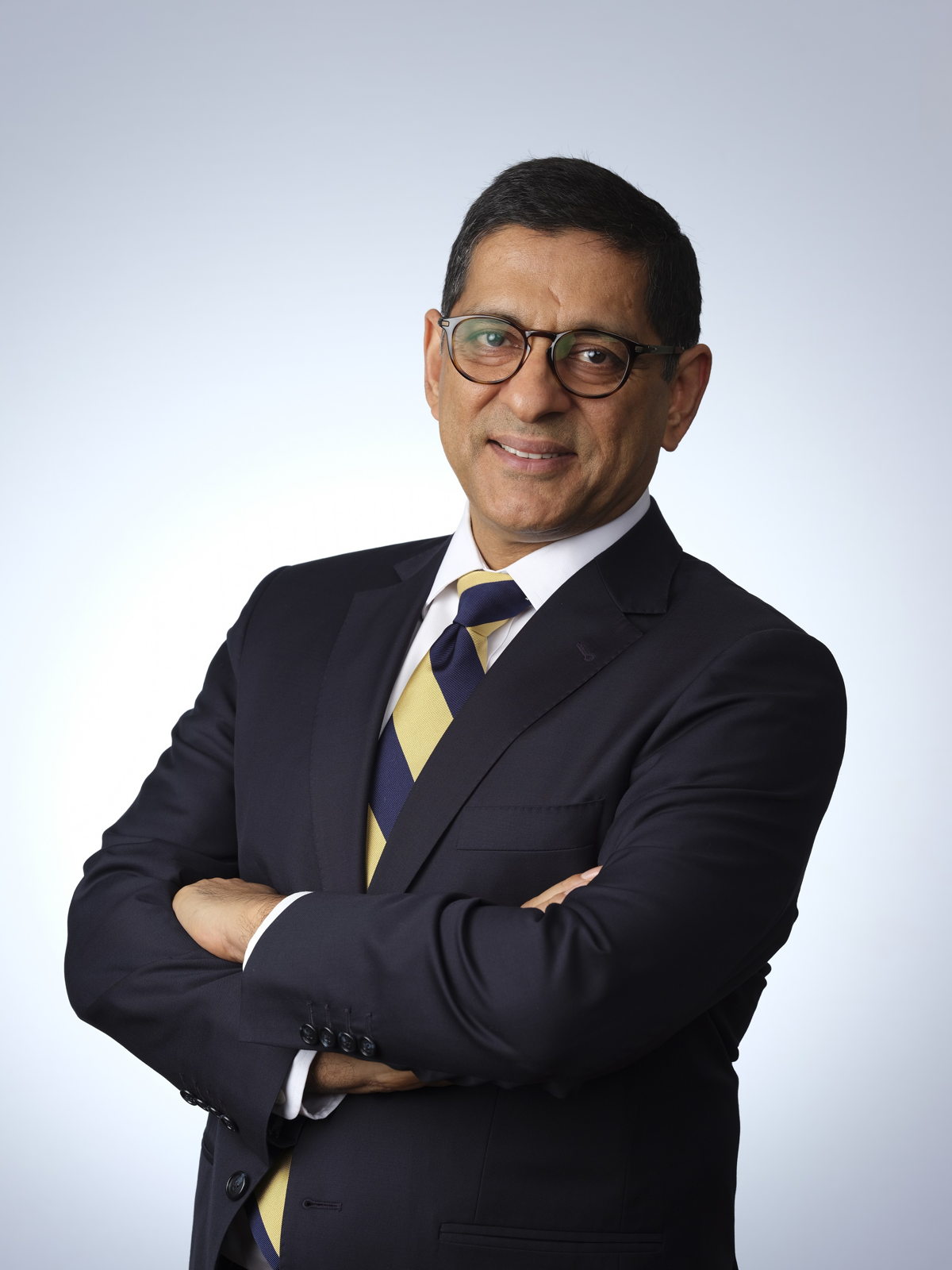 Why is KIZAD partnering up with The Big 5 this year? What is your goal at the exhibition?
The Big 5 is an important industry event, which provides KIZAD with the opportunity to discuss best practice infrastructure and logistics innovations with construction industry professionals, and profile some of our latest infrastructure.
This year specifically, we are keen to present KIZAD Construction City, which was launched this year to provide inter-connected space for construction materials for major building projects of any scale and across all relevant construction verticals.
We are delighted to be the Industrial & Free Zone Partner of the Big 5 Exhibition this year as the exhibition represents a powerful platform to showcase our tailor-made and cost-effective manufacturing, logistics, material sourcing, storage and distribution solutions to over 60,000 professionals working in the industry.
We look forward to announcing the launch of the second phase of KIZAD Construction City to the regional and global construction industry from property developers, construction and transportation companies, to building material manufacturers and traders.
What can visitors expect to see / learn at KIZAD's stand?
This year our stand will focus on KIZAD Construction City and how it offers a seamlessly connected, cost effective and close-to-market hub for the manufacture, import, storage and distribution of the UAE's construction materials.
We'll be showcasing its seamless connection to 90% of the UAE's major construction projects and first-class intermodal connectivity that KIZAD offers by sea, road, and air, with rail connectivity being developed as well.
Visitors will be able to learn about the crucial competitive advantages that KIZAD Construction City offers, including a wide array of tailor-made solutions, services and competitive prices on offer for setting up a business - we are confident we will re-define the concept of ease of doing business.
The growth opportunities for our new development are promising, and we aim to unlock them with our stakeholders at the exhibition.
What are KIZAD's future plans?
We benefit from a prime location at the crossroads of east and west, with many direct liner connections to Asia and the rest of the world, offering logistical savings for imports that can be passed down right the way along the supply chain.
From the initial stages of planning the enormous project that is KIZAD, the leadership in Abu Dhabi envisioned an industrial city that will be the economic growth engine of the region. As such, our vision for the future – aligned with Abu Dhabi's Economic Vision 2030 - is to further enable global trade and the flow of FDI to Abu Dhabi, the UAE and the region. To that end, we are investing in infrastructure, technologies and innovations, and a skilled workforce to provide a fertile business ecosystem for companies that are joining our free zone and industrial zone. We are also expanding KIZAD Construction City as part of our ongoing growth plans with new light industrial units for smaller scale manufacturing, serviced land plots that can accommodate both small scale businesses and mega projects, and pre-built warehouses that are ideally located near major construction projects in Abu Dhabi and Dubai.
How does the construction sector relate to KIZAD's mission and activities?
KIZAD is a dynamic, integrated trade, logistics and industrial hub that caters to a wide array of industries, and construction is a significant pillar of our diversified business strategy.
The UAE's construction sector has ongoing projects valued at over US$ 200 billion, representing enormous business opportunities for growth and we are only just tapping into its potential.
What are the benefits for construction companies investing in KIZAD?
Ultimately, KIZAD is designed to provide companies with an efficient environment for doing business at low operating costs that will allow them to thrive and prosper.
KIZAD Construction City represents an ideal environment for setting up storage and logistics facilities and offers a seamlessly connected, cost effective and close-to-market hub for the import, manufacture, storage and distribution of construction materials.
The City is strategically located midway between Abu Dhabi and Dubai, offering space for construction projects of any scale. We provide tailor-made solutions with flexible-term lease contracts, and bonded storage for imported and not-yet-required materials.
Construction companies also benefit from the tech-driven infrastructure and the interconnected hub system in KIZAD, ensuring sustainable growth of their operations.
Port connectivity is another edge - the City is adjacent to fast-growing and semi-automated Khalifa Port which serves 25 of the world's major shipping lines with connections to 70 global ports and the upcoming COSCO terminal will add 1000+ global port-to-port connections. The City also provides seamless access to new and uncongested highways offering easy truck access across the UAE.
Also, are there any stats you can share on the growth of KIZAD? Anything on how the industrial zone is supporting the construction industry?
KIZAD is Abu Dhabi's integrated trade, logistics, and industrial hub, and a key pillar of the Emirate's economic diversification and growth strategy. We are proud of the ongoing success and growth of KIZAD, which last year saw total tenant occupied space increase by 27%, while the total number of people working within the hub leapt by 15%.
KIZAD is now home to more than 200 tenants and over USD 17.5 billion in total investments, and we are working to sustain that upward trajectory with ongoing infrastructure investment.
Our exceptional growth has created significant advantages for the entire business ecosystem of Abu Dhabi, such as 15% reduction in logistics cost in key sectors.
About Samir Chaturvedi -
Mr Samir Chaturvedi is the Chief Executive Officer (CEO) of Khalifa Industrial Zone Abu Dhabi (KIZAD), the integrated trade and industrial hub of Abu Dhabi. In his role, Mr Chaturvedi oversees KIZAD's portfolio of assets, activities, operations and growth strategy.
Mr Chaturvedi brings over 35 years' experience working with global organisations in the fields of logistics, shipping, supply chain management, automotive, infrastructure and real estate development. He brings critical skillsets for developing a robust interface between industrial zones and global customers, in addition to developing and executing business strategies.
Prior to joining Abu Dhabi Ports, Mr Chaturvedi held the position of Senior Vice President with Economic Zones World (EZW) and Jafza. During his years with EZW and Jafza, he played various roles within the organisation and made a considerable impact in getting these entities to their current position in the industry.
Mr Chaturvedi is an alumnus of Harvard University's Graduate School of Design (GSD), the Chartered Institute of Logistics and Transport (CILT) UK, and Annamalai University in India.