INSPIRE INTEGRATED TO CELEBRATE MOST INNOVATIVE FACILITIES MANAGEMENT SOLUTIONS AT FM EXPO'S 'THEATRE OF INSPIRATION'
The Middle East's leading Facilities Management event is set to open its doors from 17 to 19 September at Dubai World Trade Centre.
The Middle East's leading Facilities Management event is set to open its doors from 17 to 19 September at Dubai World Trade Centre. Now in its 14th edition, FM EXPO 2019 shakes things up with the all-new 'Theatre of Inspiration' initiative in association with Inspire Integrated Solutions, event organisers announce.
"Across all three days of the event, market leading brands will take centre stage in the theatre to showcase hands-on demonstrations of the latest products in the facilities management industry," says Paddy O'Neill, Project Manager of FM EXPO. "The new showcase comes as a direct response to customer feedback that a stronger focus on products at such an industry gathering will greatly benefit the market."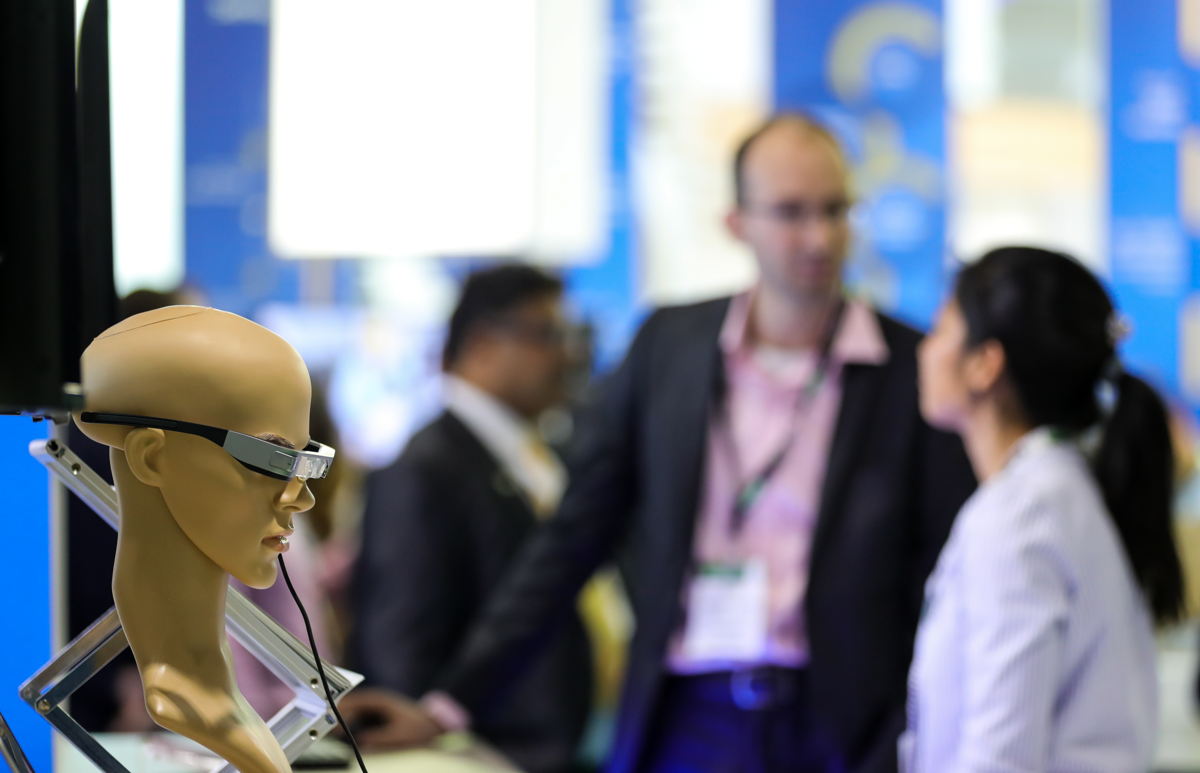 A pivotal element of the new theatre, and the moment when Inspire Integrated Solutions make clear their stance on driving forward the local industry, the 'Falcon's Den' incentive runs on the second day of FM EXPO 2019 - guaranteed to reward the most innovative solution displayed.
Peter Fancy, Strategy and Business Growth Director at Inspire Integrated Solutions outlines the initiative: "Four selected companies will have 15 minutes to pitch a new and innovative product to a select panel of judges. The Inspire Team and Winning Innovation Team will then further explore the innovation to see where it can be implemented within one of our existing contracts."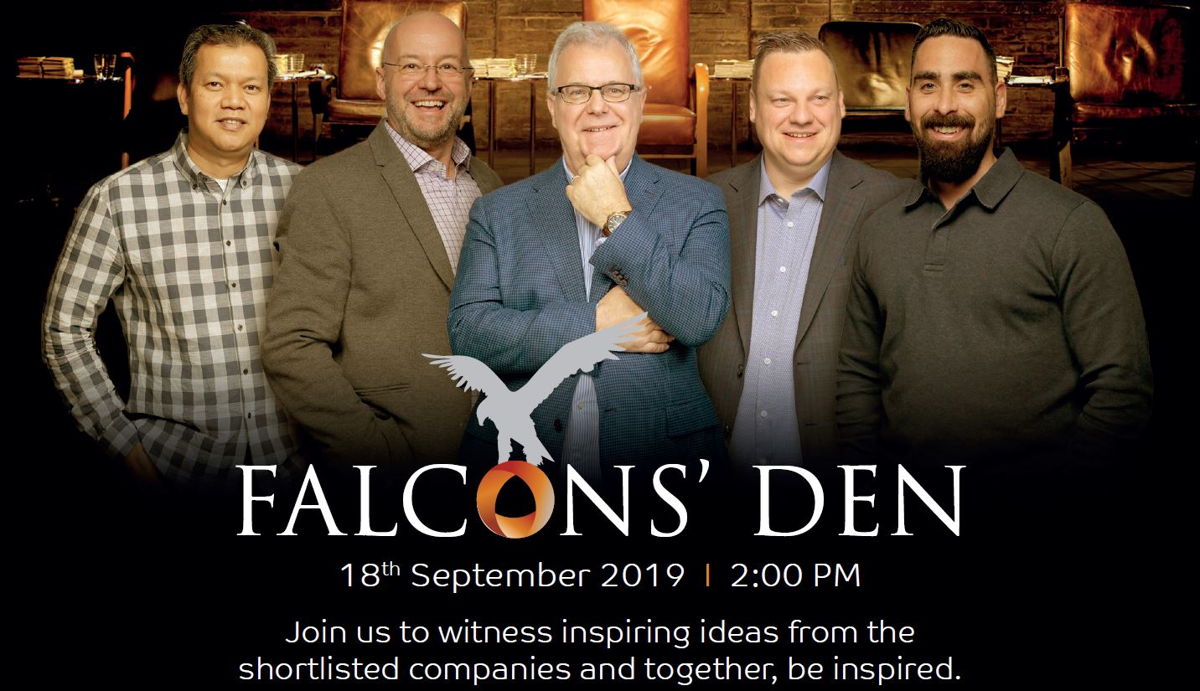 Amit Jain, Managing Director at showcasing brand TechnoPurple, says: "At Falcon's Den, TechnoPurple shall showcase the award winning Task Tracking App - EFFY. FM companies need to better manage customer anxiety by unleashing the power of real-time visibility of each FM job and this is the perfect opportunity for the product to gain exposure."
Also taking part in the competition, Saif El-Akkary, General Manager at Al Yousuf Robotics LLC says: "The Falcons' Den initiative is an extremely unique way to pitch our exclusive line of commercial products to the FM industry. Doing live demonstrations and discussions with industry professionals in this environment allows us to have a wider impact on sales in the coming year."
Next to the Theatre of Inspiration, more than 50 exhibitors are gearing up to fill the Trade Centre Arena with industry products and solutions across an extended offering which covers Technology, Specialised Support Services, Cleaning Services, Waste and Recycling, and Energy Management.
Major participating brands showcasing their latest products and services at FM EXPO 2019 include Imdaad, Ejadah, Boecker, eFM, FSI Middle East ZOLL, Evac+Chair and Dussmann.
Sameer Makhija, Account Director, Asset Management Solution IMEA at exhibiting company Infor Middle East FZC, says: "FM EXPO is an established event for the facility management industry in the Middle East region. In the last few years, the event has provided FM organisations with a platform to demonstrate industry initiatives and digital transformation successes in the segment. Moreover, it provides a great networking opportunity for professionals and entrepreneurs, to meet and exchange ideas on how to fine tune their offerings based on regional needs."
[Read the full interview with Sameer Makhija, Account Director, Asset Management Solution IMEA at Infor Middle East FZC]
Visitors to FM EXPO 2019 benefit not only from the latest products on display, but also from the insightful education offering in association with Headline FM Forum Sponsor, Tafawuq Facility Management. Featuring over 20 free to attend and CPD certified workshops, the education agenda covers topics from Smart City Management to Professional Standards and Qualification.
Imdaad, Strategic Content Partner to FM EXPO, presents their well-established Imdaad Work Series throughout the event. Their CPD accredited education theatre runs at their stand with sessions taking place from 12pm daily.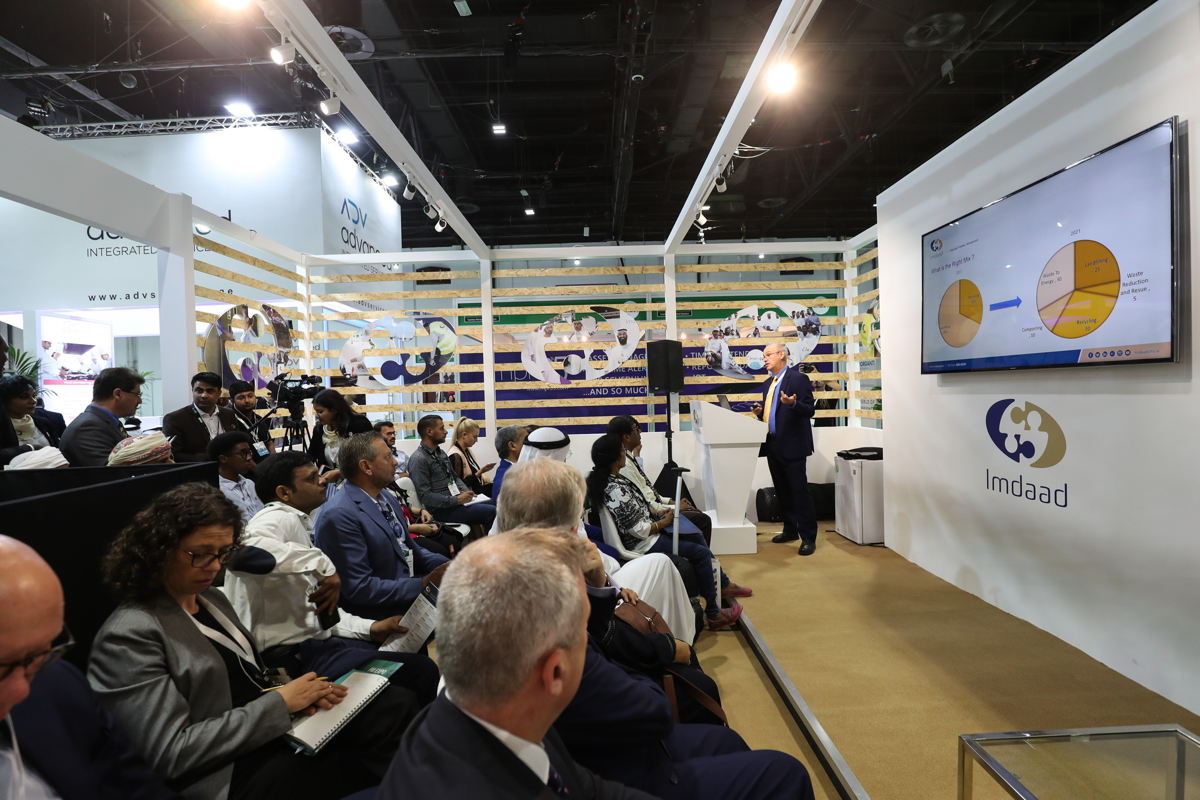 FM EXPO 2019 also hosts the second edition of the Waste & Recycling Summit on its final day. With energy efficiency and innovation taking centre stage, expect a summit program that dives deep into recycling, landfill, collection, food recovery, and more.
Panel speaker and Managing Director at DGrade DWC LLC, Emma Barber comments: "The Dubai Vision 2021 highlights the need for a sustainable environment and sets ambitious goals for the diversion of waste from landfill, managing overall waste and ensuring we have quality infrastructure in place to deal with waste. In light of that vision, it is important for stakeholders to have a forum to discuss options, new technologies, and share best practices."
5,000 industry professionals are expected to attend the event organised by dmg events. Running at the Dubai World Trade Centre from 17 - 19 September 2019, FM EXPO is co-located with The Hotel Show. The event is sponsored by eFM, Al Futtaim Engineering & Technologies, Serve-U, Ejadah, Imdaad, Tafawuq, Inspire Integrated, Sylvania, and Infor.
To learn more: www.fm-expo.com
To register for FM EXPO 2019: register.fm-expo.com
For media inquiry contact:

Elisha Dessurne Content and Public Relations Manager, dmg events