ON ITS 100TH ANNIVERSARY, RAWLPLUG JOINS AND SPONSORS THE BIG 5
In talks with Charlie Makowski, Managing Director
Rawlplug is a sponsor of The Big 5 2019. We spoke to the company's Managing Director, Charlie Makowski; here's what he told us as he prepares to participate in the largest construction event in the Middle East.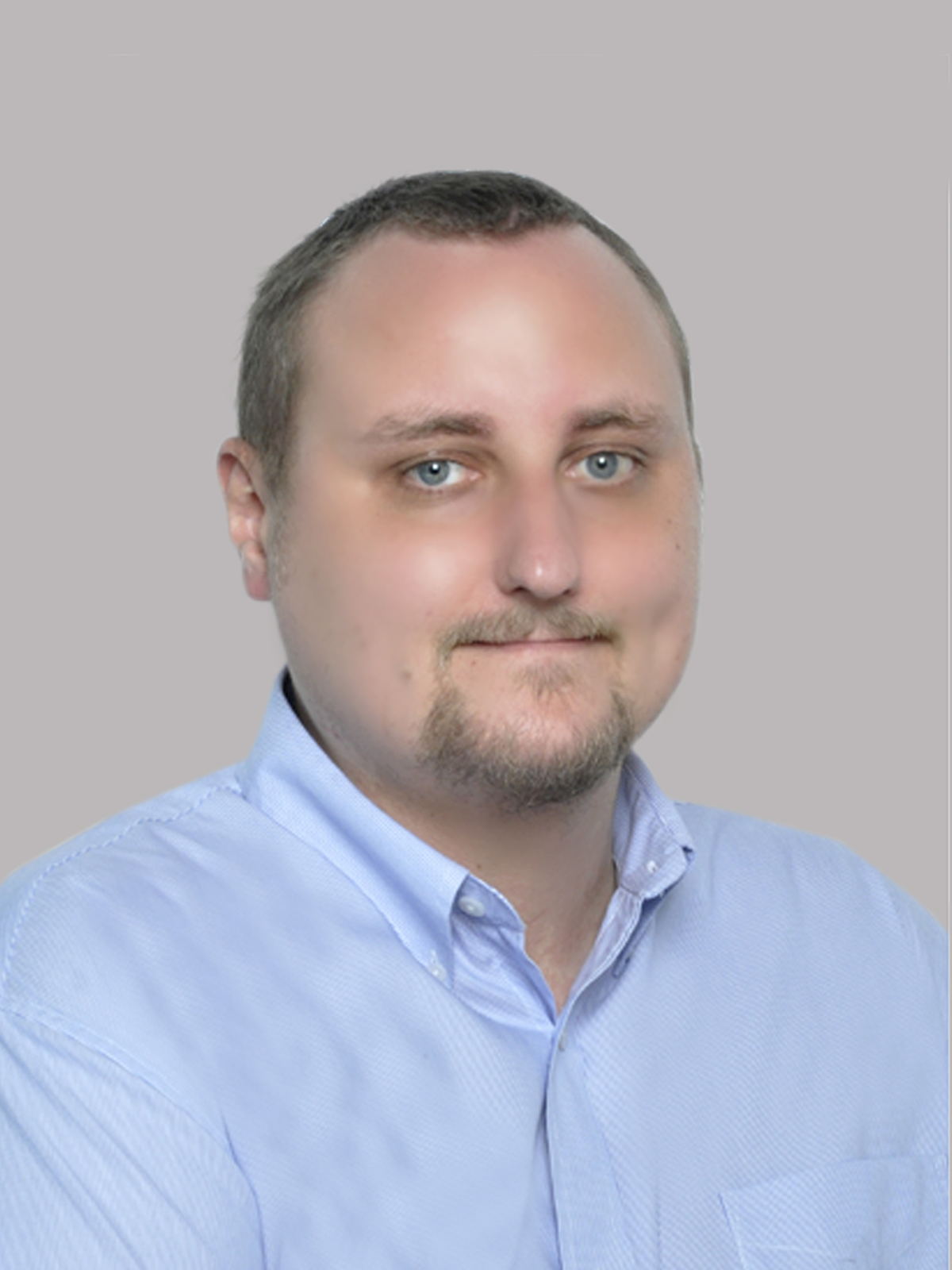 Can you present Rawlplug and its vision?
Rawlplug has been an expert in fixings, fasteners and tools for 100 years now. The brand's portfolio includes 30,000 products in 10 product categories. Rawlplug's products are created in the company's own state-of-the-art facilities which are among the most innovative and automated manufacturing plants in Europe, and which also include specialised and constantly developed research and development centres.
Our comprehensive specialisation makes Rawlplug's products versatile on the one hand, while on the other hand makes it possible to adapt them to the requirements of even the most specialised construction works. Their design is unique, their technical performance is excellent, they are easy to install and extremely durable. However, products for professionals are only one of the three pillars of Rawlplug's offering.
The brand also offers its customers specialised services and novel training. We work in such a way as to make sure that our customers: engineers, architects, designers, contractors and sales people have access to a complete portfolio of capacities, knowledge and best practices, supporting them in their day-to-day tasks and in the pursuit of their business objectives. We work in such a way as to give them, every day, access to cutting-edge solutions they can trust, and to allow Rawlplug to earn its position as the brand of first choice among customers worldwide.
Why did you decide to sponsor The Big 5?
This year is a very special time for us. We have been present in the global market for 100 years now, providing our clients with highest quality, innovative products dedicated to the construction sector. To celebrate our 100th anniversary, we have decided to take the opportunity to show to our current and potential clients and partners where we are today, especially with the new range of products we have prepared to better cater to the needs of constantly changing and evolving construction projects.
What makes Rawlplug stand out from its competitors?
It our different approach to customer service. Our service is always provided at no extra charge and we are available 24/7/365. Whenever and wherever we are needed. Our clients don't have to worry about stock availability: it will always reach them on time, be it by sea or air. Our technical competencies are at the highest level, we are always ready to answer even the most complicated questions and help with design of application.
What products will you be showcasing at The Big 5?
We would like to show our most recent developments. We will include our own patented LX Screw Anchors which are already used and praised by many, but still there are places were these products could be used instead of traditional fixings. On top of that we will include our newest bonded anchor – R-KER-II hybrid resin, R-KEX-I pure epoxy resin in the economical version and the newest iteration of our direct fastening system including SC40II gas powered nailer .
What is your opinion on being part of trade shows in today's day and age?
Despite living in the Internet era, we still believe that a traditional approach is important. Still not everyone has access to the newest channels of communication and taking part in trade shows is the best way to meet many of our clients in person, shake hands and provide hands-on experience and demos of our products.
I believe face to face meetings will always be the most important part of doing business.
With Rawlplug completing its 100-year mark, what are the celebratory plans and future strategy?
The brand's 100 years mark a very special time for us, and our employees and customers at our branches worldwide are involved in the celebrations. Every day, on every continent, an event takes place showcasing Rawlplug's heritage as well as the company's strength and power which indisputably shape our reality today. We offer a whole lot of new communication and marketing tools: the Rawlplug Anniversary Book, the RawlTruck, which proudly continues the mission pursued by the Rawlplug Travelling Showroom in the 1940s, as well as the recently opened Training Centre near London. These are merely several examples, testifying to the sheer scale of the activities prepared to celebrate the brand's 100 years.
Already upon the conception of the Rawlplug brand in 1919, John Joseph Rawlings dreamt of making it the global brand of first choice. However, I don't think he even suspected that 100 years later, the portfolio of our investments would include the Yas Marina Formula 1 circuit, Dubai's Burj Khalifa Tower, the Olympic Park in Sochi or the Grand Egyptian Museum in Giza. He couldn't have possibly imagined that Rawlplug's DIN 7984 bolts would be used to build the Curiosity rover exploring the planet Mars as part of the Mars Science Laboratory. Nor could he have conceived that our manufacturing plants would ship products to more than 70 countries all over the world every single day.
We consistently pursue his vision by designing our offering which proves that Rawlplug knows and understands its customers. This is because Rawlplug is close to them every day, talking with them and supporting them, as well as sharing knowledge and experience. This is precisely our plan for the future.
Why is it important to do business in the Gulf region? What is unique about it compared to other regions?
Gulf States and UAE in particular are among the fastest developing countries in the world. Every day we wake up seeing new buildings, roads and bridges. Projects are not only massive but also innovative and futuristic. This is where our products come in, offering the best performance. From the fastest elevators in the world to EXPO 2020. On top of that Dubai is perfectly located allowing us to be present not only in GCC but in the whole of Asia, including India, Philippines, Maldives and Sri Lanka.
Is there anything you are really looking forward to in the pipeline?
We are patient when doing business. We know that any investment, before it yields a return requires appropriate communication and dialogue with the market, changes that will respond to the market's needs, consistent action and education, all based on mutual understanding and excellent relations. In 2019, we have invested in the development of products, services and training to an extent that meets, or even exceeds our customers' expectations. Now comes the time to gradually deploy them, and we are waiting most eagerly to see the effects of the related activities.
About Rawlplug -
Rawlplug® has been an expert in fixings, fasteners and tools for 100 years. The brand's product portfolio spans 30,000 items divided into 10 product categories: bonded and mechanical anchors, facade and roofing insulation fixings, power tool accessories, manual and direct fastening systems, foams and sealants, passive fire protection system, and fasteners. Every product is provided up to several dozen variants matching specific requirements of different substrates, applications and installation conditions. Each one comes with dedicated accessories, altogether forming a complete system. The products from Rawlplug® are manufactured in some of the most technologically advanced and highly automated plants in Europe, featuring specialised and continuously enhanced in-house research and development centres. It is for their versatility and specialisation that Rawlplug® branded products are so universal, on the one hand, and on the other hand, that they meet requirements of even the most specific and demanding construction works, they offer modern design and unique technical parameters, they are easy to install and extremely durable in operation.
Products intended for true professionals are among the three pillars of Rawlplug's offering. The brand also provides customers with highly specialised services and innovative training programmes. Our extensive portfolio of services stems from Rawlplug's comprehensive approach to designing of fixings. What is interesting about our range of tools tailored to the needs of all these professionals as well as the extensive technical assistance is that, on the one hand, they provide the consumers of Rawlplug's services with high comfort of working under conditions which affect their efficiency and enable them to save time, and on the other hand, ensure safety which they find so important at work. The brand's training scheme is integrated with the Rawlplug Academy® education project, based on the foundation of comprehensive development of knowledge and skills of our customers. The combination of e-learning platform, Training Centre, traditional classroom workshops and knowledge base, makes it the most comprehensive and useful educational scheme in the sector of fixings and fasteners.
Meet with Rawlplug at The Big 5 2019 - Location: Main Concourse, Stand 843.
To Visit The Big 5 2019: Click here