SPEAKER INTERVIEW: AREF BOUALWAN
In talks with Aref Boualwan, Manager, MIS and Business Process Re-Engineering Consolidated Contractors Company (CCC)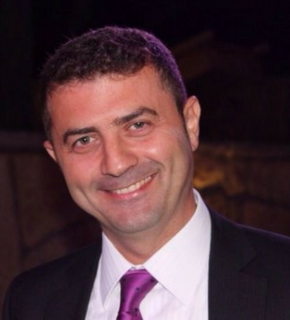 Aref Boualwan will be speaking at the Future Tech Construction Summit during The Big 5 in November. Aref is the Manager for MIS and Business Process Re-Engineering Consolidated Contractors Company (CCC), he will be part of the panel discussion on "Technology as a catalyst for disruption: Transforming the construction process with tech innovations"
In your opinion how is technology changing the future of the construction industry?
Providing construction-focused hardware, advanced analytics capabilities, cost reduction, and improved quality.
What is the emerging technology in construction?
We are seeing a growing demand for robotics, 3D printing, smart building and IT solution for construction management.
In your opinion how important are startups where technology in construction industry is concerned?
Startups play a big role in digitizing the construction industry, an industry that has lagged behind when it comes to technological advancements. Construction technology startups could put an end to the expansion of construction schedules the continuous increase in labour and material costs. Therefore, and with the increase in complexity of construction projects in the region and the tough market conditions, I believe we might see the GCC construction scene at a cusp of a new, ever evolving era of engaging construction technology startups.
What transformational initiatives do mega construction companies need in order to embrace the latest technological trends in their industry?
As per the guidelines identified by the World Economic Forum, which CCC is a proud active member of, mega construction companies need to embrace comprehensive change-management programs, adopt advanced technologies at scale by spending more on R&D, and maximize use of data and digital models throughout the processes.
What will be the key takeaway by the audience attending your talk?
The audience will be exposed to the transformation initiatives in such a mega construction company like how CCC is embracing the latest technological advancements to source innovation into our business and mentoring startups to mature their technologies and grow their business.
About Aref Boualwan -
A professional with a business vision, hard-core technical skills and the ability to motivate/bring people together. Over twenty two years of international experience with senior managerial positions in designing, developing and successful implementation of IT & management information system solutions. Acts as a high-level orchestrator of a large numbers of discrete president strategic initiatives that drive organisation-wide transformational change. Brings executives, employees at all levels, processes, and technology together to deliver pioneering solutions to address business challenges and achieve organisational goals. Sources innovation by partnering & building strong lasting relationships with relevant technology startups. Leverages alliances to add value and competitive advantage to the business. Public speaker at major academic, social & professional events.
You can hear more from Aref Boualwan on "Technology as a catalyst for disruption: Transforming the construction process with tech innovations" at the Future Tech Construction Summit on 26th November, 15:20 - 16:00.