SPEAKER INTERVIEW: AZMI S. ABOUL-HODA
In talks with Azmi S. Aboul-Hoda, Managing Director, EMergy
Azmi S. Aboul-Hoda will be speaking at HVAC R Expo this November. Azmi is the Managing Director at EMergy and will be chairing the HVAC R Pioneers' Summit.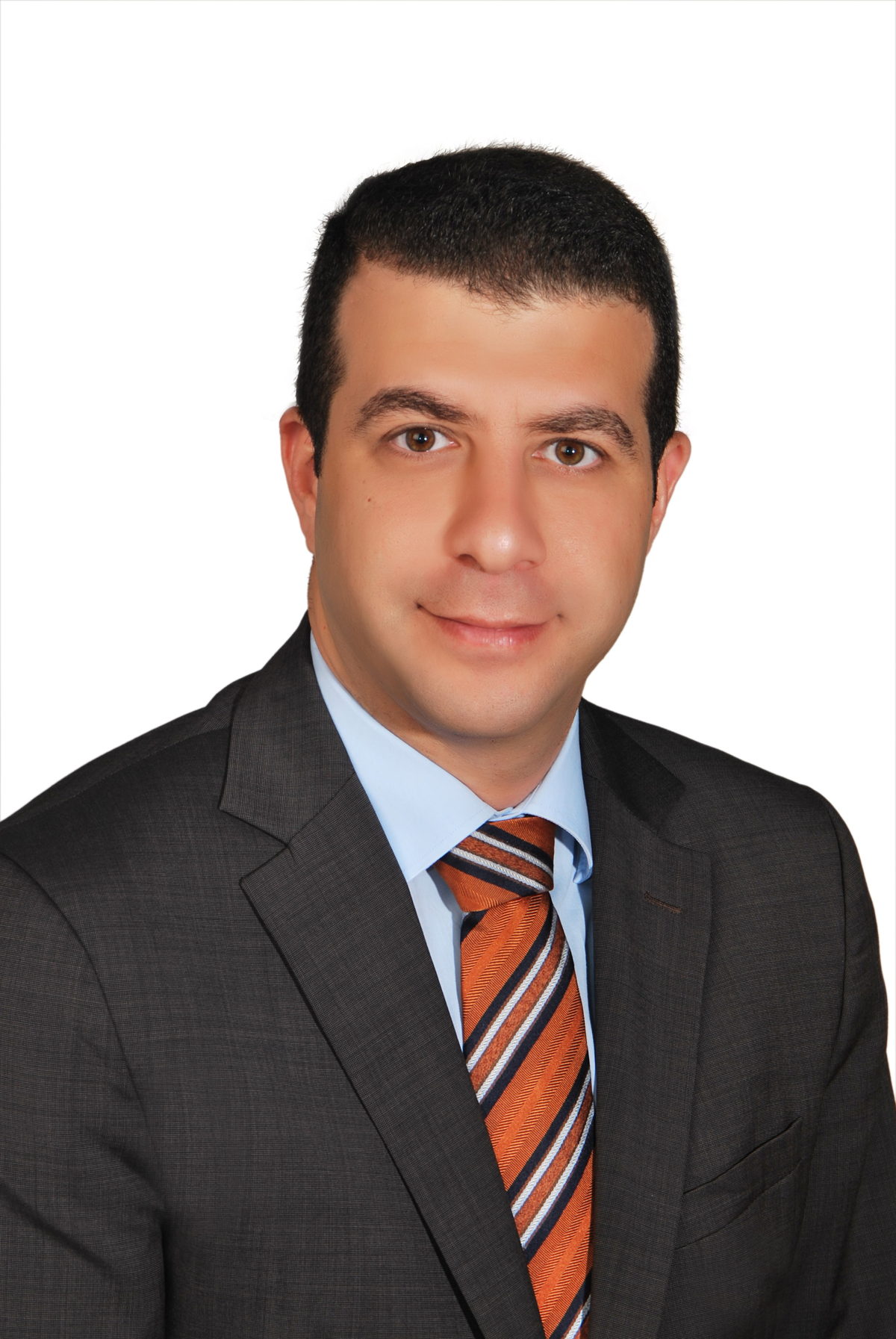 Ahead of his presentation he explains why people should be the most important factor when considering indoor air quality and highlights a few trends visitors to HVAC R Expo should look out for.
Why is indoor air quality important to building owners, occupiers and anyone heading to the HVAC R Expo?
For building owners, it will increase the value of their building. If we are talking about business owners, it will increase the productivity of people working in their business.
There are additional short-term and long-term environmental and sustainability benefits too. These are as important as the direct and indirect business rewards. In my view, both have the same weight. However, people typically think more of the direct financial benefits, not about sustainability and environmental concerns.
How can the impact on people reach the top of the agenda for attendees at the HVAC R Expo?
The big picture is about the comfort of people and the productivity of people working in a building. If you look at it like that, you realise you really need to take care of the indoor air quality. You cannot sacrifice it, because you want to reduce energy costs. It doesn't make sense at all, from a commercial point of view, or from a health point of view.
The cost of people in an office or commercial building is actually huge compared to the cost of the energy used. If we consider the cost of people, their salaries, and the cost of building operations, excluding energy, in our region, we can assume around $6800 per square metre per year. Comparatively, the average cost of energy is only $55 per square metre per year.
If you assume that the people cost (salaries, etc.) is 100, then the energy cost is only 1. So, if we do something in a building to sacrifice air quality, and it reduces productivity, even one percent of productivity, it is equal to the cost of all the energy the building consumes.
So, we have to find ways of reducing the energy costs without sacrificing productivity. The buildings we build are not for saving energy, they are for people. And, there are ways to increase the efficiency and reduce the energy cost, without sacrificing the indoor air quality.
What role can the engineers who will hear you speak at the HVAC R Pioneers' Summit, play in improving indoor air quality?
First of all, we need to make sure we are designing the building properly. When we design for fresh air in a building there are many standards in the world. The ASHRAE 62.1 Standard, for example, is based on people who are adapted to the space - when someone enters into a new area they need 10 to 15 minutes to adapt to the air quality in that space. Meanwhile, several European standards are based on non-adapted people, and require much higher rates of fresh air, which means there is a huge difference in fresh air requirements between one standard and another.
This shows we shouldn't just follow one standard and apply it blindly across the board. We need to be careful and detailed in our design, to be certain of the results it will achieve. For example, if you are doing ventilation design for a retail store, and are concerned about visitor optimum satisfaction in terms of air quality, then use a standard based on non-adapted people, since visitors of a store don't enter the space at the same time; unlike meeting rooms, for example, where people normally enter all together.
What design and engineering trends can visitors to the HVAC R Expo learn about to improve indoor air quality?
One example is using personalised ventilation. I am an advocate for this type of ventilation, because if you consider the amount of fresh air supplied to the building and the huge cost of cooling this fresh air, you find only one percent of that fresh air is actually being used. The other 99 percent is getting recirculated and is becoming return air.
Why not deliver this fresh air directly to the people using it? So, instead of delivering 1,000 litres per second of fresh air to a huge space, and mixing it with return air, lets deliver 100 litres per second, but make it more personalised by using outlets on or above work stations, right next to people. This is a clear example of how one can improve the indoor air quality, while reducing the energy costs.
How can existing building stocks deliver good indoor air quality?
One of the most important things – and it is not simple – is, understanding and analysing the building behaviour. This is extremely important to really achieve indoor air comfort.
Each building has its own characteristics, which we need to understand, before we just start proposing solutions. Buildings should be understood. Buildings should be visited and surveyed during the day and at night. We should understand how each building operates, how it behaves, how people use this building, what they need, and what they don't need. Understanding all of this and more will help us propose the correct solutions to improve indoor air quality.
About Azmi S. Aboul-Hoda -
Azmi S. Aboul-Hoda leads EMergy, a privately held corporation specialized in the built environment field with focus on sustainability, energy saving solutions, audits and surveys, building performance, and indoor environmental quality.
With around 20 years' experience in the built environment field in international and multinational companies, his expertise covers various responsibilities in energy, design, engineering, execution, testing, commissioning, and maintenance. During his tenure, Azmi was involved in many audits, surveys, and retrofits to enhance existing buildings' performance, indoor environmental quality, energy optimization, etc. Azmi was part of the senior management for the electrical and mechanical systems' works in various projects in Dubai Airport, including the prestigious Dubai International Terminal III / Concourse II Project (1.6 Billion Dirhams). Prior to that, he was involved in several prestigious projects in the Middle East, such as, Beirut International Airport, Al Shuweihat S1 Independent Water and Power, Revamp of Ruwais Refinery, Lebanese University Campus, Consulting Clinics in Beirut Down Town, etc.
Azmi is serving in several forums related to the built environment industry, such as:
Member of ASHRAE Technical Committee for Moisture Management in Buildings.

Member of ASHRAE Technical Committee for Plant and Animal Environment.

Member of ASHRAE Technical Committee for Room Air Distribution.

Member of ASHRAE Technical Committee for Evaporative Cooling.

Member of the BEAP Certification Exam Subcommittee of ASHRAE, since 2017 (ongoing).

Member of the Industry Advisory Panel of the Architectural Engineering School at Heriot-Watt University Dubai (ongoing).
Azmi holds a Bachelor's Degree of Mechanical Engineering (1998) and a Graduate Diploma and Professional Degree in Green Technologies (2017) both from the American University of Beirut. He is certified by the Association of Energy Engineers as Energy Manager (CEM) and Measurement and Verification Professional (CMVP). He is also certified by ASHRAE as Building Energy Assessment Professional (BEAP).
HVAC R Expo takes place 25 – 28 November 2019 at Za'abeel Halls 5 & 6, Dubai World Trade Centre. Discover the latest industry trends and solutions and network with likeminded peers over four business days.