SPEAKER INTERVIEW: DR. ZAHID RIZVI
In talks with Dr. Zahid Rizvi, CEO Aspire Consulting
HVAC R Expo hosts Dr. Zahid Rizvi, CEO of Aspire Consulting, as a key speaker of the event's HVAC R Talks. Part of a broad complimentary and CPD certified agenda dedicated to educating and empowering HVAC professionals, Dr. Zahid's session is titled "Industrial Refrigeration – 'Providing Solutions" and takes place on November 25 at 14:00 - 14:30 hrs.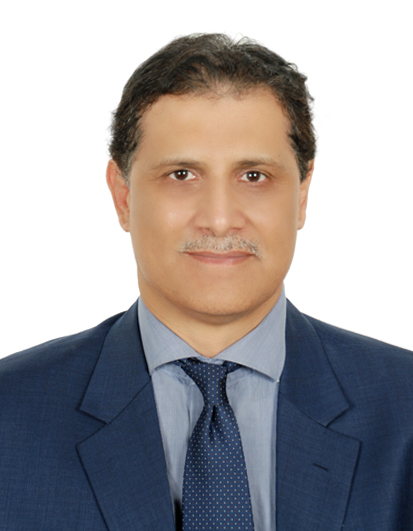 Here's what Dr. Zahid Rizvi, CEO of Aspire Consulting revealed ahead of the event:
What is industrial refrigeration?
Firstly we need to define and understand what is refrigeration. 'Refrigeration is an engineering process of providing cooling and serves our everyday needs, simple example being a refrigerator and freezer in a living place for food preservations. For any type of refrigeration process an engineered system is needed to facilitate cooling and consists of multiple components combined together to formulate a system.
Industrial refrigeration is an engineering process to provide cooling at industrial level (large scale level), for example provide cooling for food factories, large coldstores, slaughterhouses, beverages production and storage, fish processing, bakeries and oil & gas process cooling.
How do industrial refrigeration systems work?
Industrial refrigeration systems are usually designed to suit specific applications and customized and consist of main equipment/components such as compressors, condensers, evaporators, controls etc. One of the major application for industrial refrigeration is serving the food Industry, usually referred as food & beverages (F&B) sector and these include cooling of food and beverages during the manufacturing/production cycles and may include large coldstores, slaughterhouses, beverages production and storage, fish processing, bakeries etc.
What are the top 3 reliable and efficient solutions for industrial refrigeration?
I would suggest the following, based in order of critical performance:
​1. Technical design.
​2. Plant efficiency – power absorbed (electricity consumption) being minimal for optimum efficiency design.
​3. Adequate installation, commissioning and maintenance.
How does commercial refrigeration work?
Commercial refrigeration is also an engineered process of providing cooling but at a different level to Industrial (lower level) and these may include applications such as small coldrooms (chilling and freezing) – shops, storage & display cabinets (chilling & freezing) – shops, supermarkets etc.
Why is it important for events such as HVAC R Expo to offer free education to construction professionals?
HVAC R Expo is an opportunity to enhance the learning and education levels of professionals for the need of Industrial refrigeration and the best methods for design and optimization of industrial systems for long term benefits. Industrial refrigeration systems, when designed and installed adequately, would have an expected life cycle of approx. 30 years.
HVAC R Expo takes place 25 – 28 November 2019 at Za'abeel Halls 5 & 6, Dubai World Trade Centre. Discover the latest industry trends and solutions and network with likeminded peers over four business days.