SPEAKER INTERVIEW: FARAH NAZ
In talks with Farah Naz, Sustainability Team Leader, BuroHappold Engineering
Farah Naz will be participating at the Urban Design & Landscape Expo this November. She is the Sustainability Team Leader at BuroHappold Engineering and she will be chairing the Urban Design & Landscape Summit.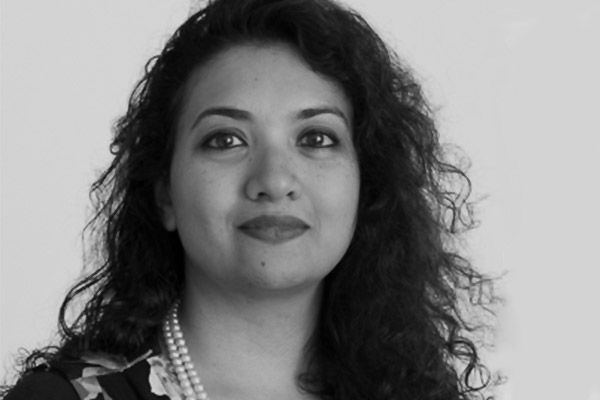 Here's what Farah Naz revealed ahead of the event.
What's the correlation between Sustainability and Urban Design & Landscape?
"Sustainability is not just about energy efficiency and carbon footprint of buildings, it also encompasses people and the places that we live and work. We spend 90% of time inside buildings. The 10% that we spend outside of buildings is important for our mental and physical well-being.
Human beings have a natural affinity for nature. Research indicates that nature has positive effects on our physical and psychological well-being, changes our body chemistry and makes humans healthier and happier.
Due to urbanization, severe weather and sometimes perception, we are losing the touch with nature, which is often linked with mental and physical illness. Therefore, there is a strong connection between Sustainability and Urban Design & Landscape to re- establish our connection with nature.
What are the major challenges in terms of sustainability for urban design in the UAE?
The major challenge for sustainability, for urban design in the UAE is the perception of value creation. The value added by sustainable urban design is not often accounted in support of the success factor of a project, nor the socio-economic value it generates. These places bring people and opportunities together and make a city livable. Establishing our connection to nature and enhancing our well being.
It is our responsibility, as designers to create sustainable urban designs, which are not only, water & energy efficient, but beautiful and multi functional. Our thinking needs to shift from 'good to have', to 'important part of the Urban Design'. We as an industry need to raise the bar on understanding the value propositions and revenue streams, of such spaces, to establish a competitive edge in designing a happy city.
How is the industry evolving in Dubai?
Dubai is a very exciting place to be in: it's like a catalyst where different ideas come together, grow and get built. As Dubai aims to become a happy city, the health, well-being and happiness of its citizens are becoming increasingly important. As the city grows, and we all live in a urbanized life, urban landscapes play a vital role in creating that humane connection to nature for the citizens.
Can you give us some insights on prime projects you are working on?
At BuroHappold Engineering we are working on the Expo Sustainability Pavilion, which brings in really innovative landscapes and technologies together to set an example of how landscape and urban planning can contribute in establishing livability for one of the biggest shows in the world.
Our project the Museum of the Future with Cracknell, currently under construction, is also a very good example of how the landscaping merges and connects with the city as a whole.
What is your take on the Urban Design & Landscape Expo?
This is the region's biggest trade event for urban green spaces. It brings together industry practitioners, great speakers, to talk, discuss and brainstorm innovative ideas, latest trends and technologies. This one-day summit with the theme "Promoting greener, healthier and more sustainable built environments" is a pioneering event to reignite the UAE's commitment to health, well being and happiness of its citizens.
About Farah Naz -
Farah Naz oversees Sustainability in Dubai, UAE for BuroHappold Engineering. Farah has over 13 years' international experience in the UK, USA and UAE. Her work encompasses architectural design, environmentally-conscious projects, city level urban planning, energy master planning and delivery management. Her recent work includes, the EXPO 2020 Sustainability Pavilion, Museum of the Future, Louvre Museum in Abu Dhabi, BEE'ah Headquarters, King Abdul Aziz Centre for innovation in KSA and Masdar City.
Before joining BuroHappold, she worked as a technical specialist in building performance evaluation, passive and low energy design, energy-efficient retrofit and inclusive design projects in UK and USA. Farah is enthusiastic about bringing in eco conscious architectural design approach to an engineering solution. Her project Ashmount Primary School, a zero carbon building, has won the RIBA Sustainable Buildings Award in 2015. She focuses on working in sustainability, health and well being agenda for smart cities, city resilience, adopting concepts of biomimicry and liveability for delivering future cities in the Middle East. Her experience also includes developing green city initiatives with the Copenhagen Government and sustainable policy level work. Farah is a Chartered Engineer registered with Engineering Council, UK. She is a board member of the Emirates Green building Council (EGBC), Member of CIBSE Resilient Cities Group and CIBSE Council, UK.
You can hear more from Farah Naz at the Urban Design & Landscape Summit on 27th November, 10:00 - 17:10.
Register online to attend the event for free at THIS LINK.