SPEAKER INTERVIEW: HASSAN YOUNES
In talks with Hassan Younes, President Elect ASHRAE Falcon Chapter
Hassan Younes will be speaking at HVAC R Expo this November. Hassan is the Director at Griffin Consultants and will be speaking on "Low chilled water DT in buildings, causes and solutions" at the HVAC R Pioneers' Summit.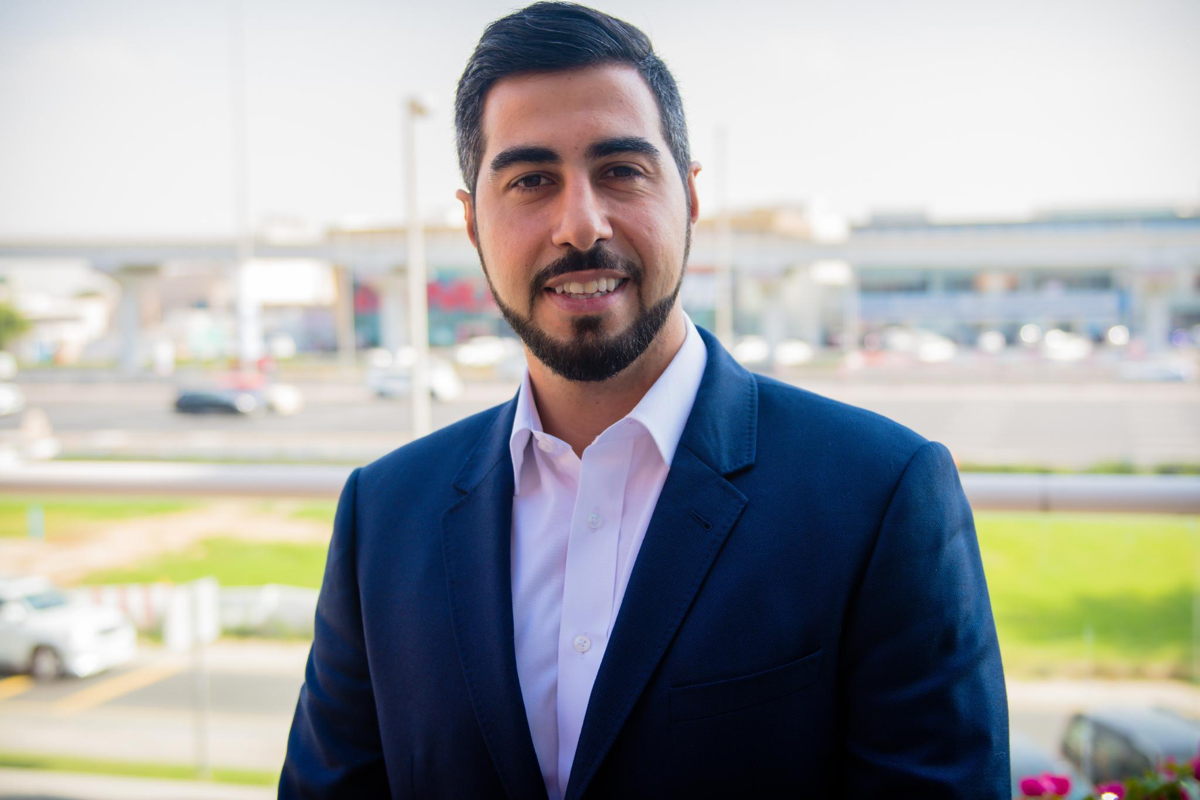 Sitting down with Hassan Younes ahead of his presentation we discover why more environmentally friendly HVAC systems are worth the investment and find out what essential elements visitors to the HVAC R Expo should learn about if they want to improve HVAC's environmental impact in the Gulf.
Why should building owners and developers visiting the HVAC R Expo care about environmentally friendly HVAC systems?
I see three core reasons driving owners into adoption of environmentally friendly HVAC systems. Firstly, government or municipal regulations now often require them. Secondly there is an element of corporate social responsibility. You see this with large developers in particular, where they may have set guidelines, criteria and KPIs for their HVAC and MEP systems.
The final driver is clients who are interested in a long-term investment. Clients who own and operate their buildings will look for reduced utility costs over the asset's life. With utility tariffs on the rise in the GCC, more clients are looking to using more efficient HVAC equipment, which are typically more environmentally friendly than less efficient HVAC systems.
How has the pace of technological change impacted HVAC?
The base technology behind HVAC is still basically the same as it was at its inception. We still use the vapour compression cycle to drive the cooling process. However, the efficiency and controls have advanced significantly in recent years.
Integration with other systems, sensors and data analytics have all aided preventive and predictive maintenance and improved energy efficiency.
What benefits of the kinds of improving HVAC technology on display at the HVAC R Expo can be seen in the GCC?
HVAC systems account for more than 60 per cent of annual electricity consumption in Gulf countries and more than 70 per cent of peak electrical power demand. Improving technologies are helping owners and developers reduce operating costs, and environmental footprint, while cities and countries will see a wide reduction in electricity demand.
How do those benefits measure up against costs?
The capital and initial costs are higher for more environmentally friendly HVAC systems. The IRR/simple payback period relies on the utility tariff rates the system is subject too. For example, a seven year simple payback period in Dubai could take 11 years in Abu Dhabi, or 20-plus years in Kuwait, because of their comparatively lower tariff rates.
What do you believe are the essential elements to improving HVAC's environmental impact in the Gulf?
A big step toward improving the environmental impact of HVAC in the Gulf would be to retrofit the existing building stock with more efficient systems. At a legislative level we would benefit from the widespread implementation of policies banning harmful refrigerants.
At a regulatory level we should keep updating the minimum energy performance standards for air conditioners. That will encourage increasing the efficiency of replacement and new units alike. Doing the same for building codes, to improve building envelope standards, HVAC and lighting systems would also all reduce the cooling load demanded of HVAC systems.
Finally, increasing utility tariff rates in places where they remain low would drive owners to select more energy efficient equipment for their assets.
To what extent can visitors to the HVAC R Expo practically apply technological improvements to existing building stock?
Where tariffs are high enough in the GCC, the retrofit market is seeing major growth. The potential for energy savings from technological improvements is great. The retrofit focus on changing old equipment, or adding technologies such advanced sensors and controls, can drive both energy consumption and demand lower.
About Hassan Younes -
Hassan is Director at Griffin Consultants, an award-winning consultancy specialized in Sustainable Designs, Buildings Energy Efficiency, and District Cooling.
He is an ASHRAE Trainer at the Global Training Center , a certified trainer by the Association of Energy Engineers for the CEM course, an appointed Consultant for the ASHRAE 62.1 Standard and the recipient of the prestigious Young Energy Professional of the Year 2015 for the Middle East region by the AEE.
He also facilitates the program course on Energy Auditing organized by the Emirates Green Building Council in collaboration with Masdar and the Dubai Supreme Council of Energy in Dubai and is a regular contributor to regional conferences and publications on energy efficiency.
Hassan is on the Boards of Governors of the local and regional chapters of ASHRAE and CIBSE, the internationally-adopted standardizing authorities based in the USA and UK respectively. In those capacities, Hassan works to promote the advancement and improvement of the regional construction industry by collaborating with industry professionals, academia, and governmental entities. He is currently the Chairman of the Industry Advisory Panel of the Herriot Watt Architectural and Engineering Program.
With extensive experience in engineering systems design, analysis and consulting and a passionate objective of raising the industry and sustainability standards in the region, Younes entered a partnership to establish Griffin Consultants where he is responsible for all technical and developmental aspects of the firm. Throughout his career, he was involved in the design of multiple high-end developments including retail, residential, commercial, and hospitality projects some of which are iconic in the Emirate of Dubai. Hassan led and completed multiple energy audits with private and governmental entities and provided consultancy on various governmental energy efficiency programs.
HVAC R Expo takes place 25 – 28 November 2019 at Za'abeel Halls 5 & 6, Dubai World Trade Centre. Discover the latest industry trends and solutions and network with likeminded peers over four business days.