SPEAKER INTERVIEW: JEAN- MARC FERRE
In talks with Jean- Marc Ferre, Mobile Mapping EMEA Senior Sales Manager, Trimble
Jean- Marc Ferre will be speaking at The Big 5 Heavy this November. He will be giving a keynote session on "Mobile mapping in Trimble" at the Geospatial Leaders Conference.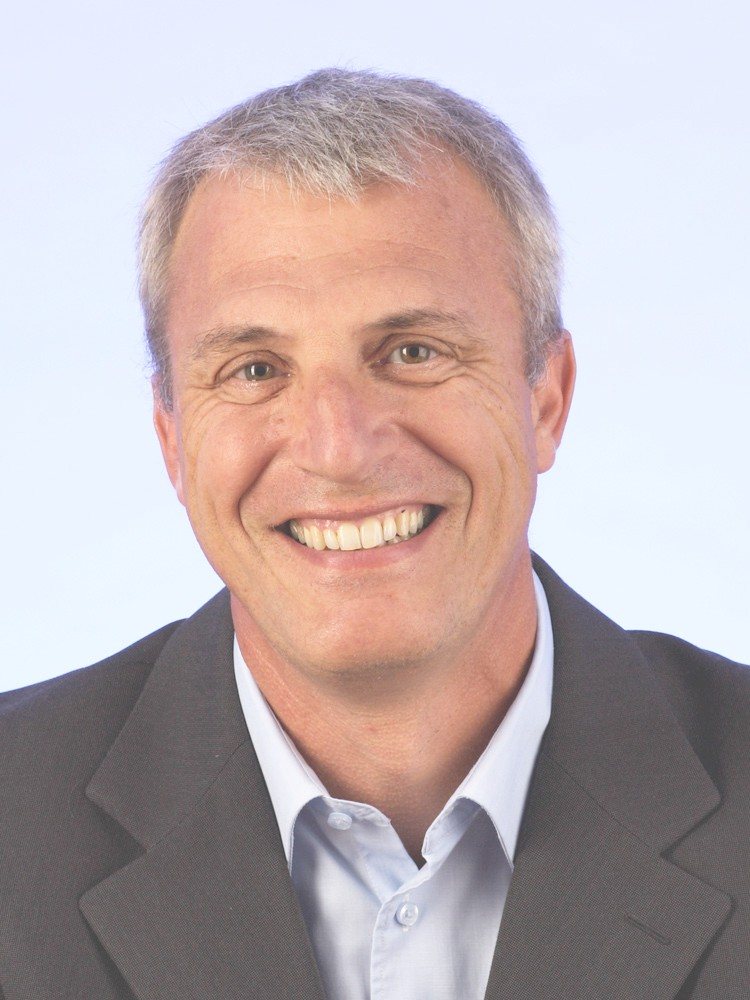 Here's what Jean- Marc Ferre, Mobile Mapping EMEA Senior Sales Manager, Trimble revealed to us ahead of the event:
What are the emerging trends in the Mobile Mapping Market?
The scanning mobile market is growing faster than GNSS, total stations or 3D scanning markets. The growth is driven by the technology adoption from the customer.
How does Mobile Mapping work?
Mobile mapping is the process of collecting geospatial data from a mobile vehicle, typically fitted with a range of photographic, radar, laser, LiDAR or any number of remote sensing systems. Such systems are composed of an integrated array of time synchronised navigation sensors and imaging sensors mounted on a mobile platform. The primary output from such systems include GIS data, digital maps, and georeferenced images and video.
What is the future outlook towards Mobile Mapping?
We are just at the beginning of Mobile Mapping business. More and more outdoor and indoor applications need mass data collection quickly and simply. Smart cities, constructions, transportation's market will continue to request huge data.
What are the major drivers driving the Mobile Mapping Market?
Transportations, logistics, road constructions and smart cities are the largest revenue contributor.
What are the type of projects that greatly benefit from Mobile Mapping?
1. Rising demand for 3D Imagery for various applications;
​Asset management,
​Transportations ( Highway, Rail, Waterways)
​Constructions
2. Increasing urbanization and Government spending on large scale Infrastructure projects
3. Smart cities and 3D cities initiatives
What should the attendees expect to take back from your session at the Geospatial Leaders Conference?
The attendees will take back;
​i Getting a clear overview of Trimble in the Mobile Mapping Market.
​ii Understand Trimble strategy in Mobile Mapping Market
​iii More sensitive to all applications interested by Mobile Mapping system
​iv Understand how a Mobile Mapping system provides time and cost saving
About Jean- Marc Ferre -
Jean- Marc Ferre has started his career in International Group named Dassault Electronique. After 8 years in the Middle East, as technical engineer in charge of Navigation system maintenance for Mirage F1, Jean Marc has moved to Dassault sales division as business development manager for all new products dedicated to civilian applications.
After 8 years in Ashtech Company, one of the world's leading developers and manufacturers of GPS equipment for positioning, navigation and guidance applications, as EMEA sales director, Jean-Marc has joined Trimble group to develop Spectra Precision brand. Today Spectra Precision is an established brand known for delivering quality products (GNSS, optical total stations, data collection hardware, field and office software).
Since 2018, Jean- Marc is responsible to develop Mobile Mapping business in Europe Middle East and Africa for Geospatial division in Trimble group. Jean Marc has more than 20 years experiences of successfully building business-to-business models in Europe and Middle East and has a strong track record of solution selling both directly and through indirect sales channels.
He holds a Master degree in Electronics from Rennes University and a master specialising in marketing from Chambre de Commerce de Paris.
You can hear more from Jean- Marc Ferre at the Geospatial Leaders Conference on 27th November 12:15 – 12:45 hrs. Click here to register for the Conference