SPEAKER INTERVIEW: LAURENT A. VOIVENEL
In talks with Laurent A. Voivenel, Senior Vice President, Operations and Development for the Middle East, Africa and India for Swiss-Belhotel International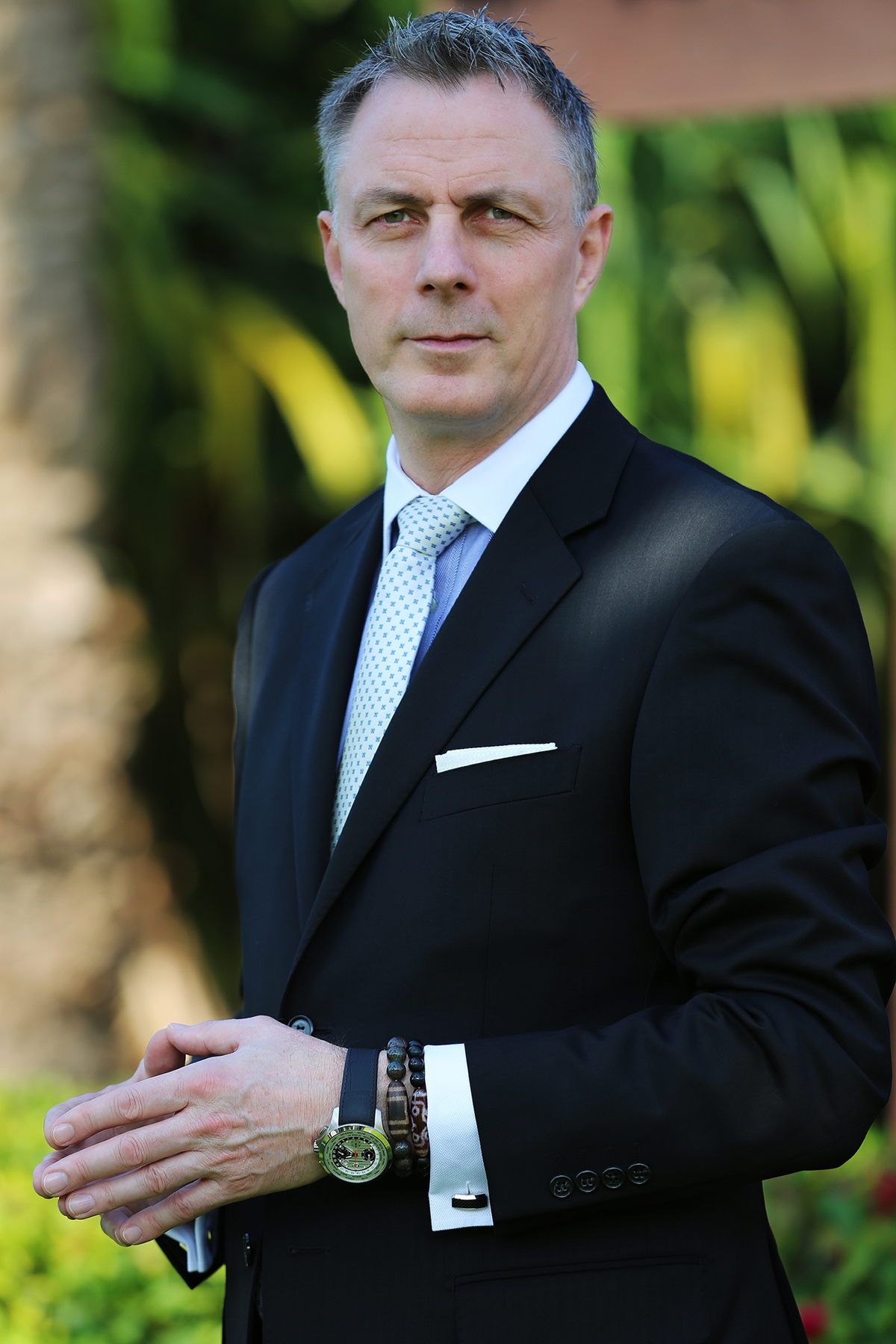 Laurent A. Voivenel will be speaking at the Global Solar Leaders' Summit in November. He is the Senior Vice President of Operations and Development for the Middle East, Africa and India for Swiss-Belhotel International and he will be sharing his insight on innovation in solar buildings and energy efficiency towards sustainable cities.
In your opinion, what trends are bringing solar energy solutions closer to buildings in the urban sector?
There are multiple factors that are driving solar energy solutions in the urban sector. To prepare for an urban influx of 2.5 billion people by 2050, it is critical to create cities that are low-carbon, resilient and affordable. Therefore, there is a tremendous need for establishing sustainable energy systems by providing renewable energy sources. Solar energy solutions are greener and cheaper than the alternatives. Secondly, the third-party or community ownership of the system, where consumers need to pay the bill monthly, makes solar a viable choice for many.
What is the most exciting trend in solar energy that one should look out for?
New business models for solar energy production and distribution are emerging. Several countries across the world have set steep capacity installation targets over the next 10 to 15 years. An unprecedented drop in the cost of producing clean energy has occurred in the last couple of years and this decline in cost is likely to continue over the next decade. Given its increasing affordability, the applications and use of solar energy have broadened. Alongside electricity production, it is providing new solutions for mobility and energy security too.
With regards to solar energy what should be the next steps for the Middle East?
Renewable energy is a global phenomenon and the adoption of solar PV systems in the Middle East is starting to accelerate which will soon lead to a more diversified national energy supply portfolio. We are seeing massive investments in renewable energy projects in the region with a wave of projects underway. The UAE is among the world's top investors in clean energy and is set to invest AED 600 billion by 2050 in the sector with a target to have 75 per cent of the total power output from it. Mohammed Bin Rashid Solar Park has announced plans to build one of the world's largest solar energy plants, which will be able to generate 5GW of power by 2030. The GCC's installed solar capacity is expected to reach 76 GW by 2020. Egypt is hoping to put 2,650 MW of photovoltaic (PV) capacity online by 2020, Morocco is aiming for 600 MW, while Jordan has 540 MW of PV projects under construction. These developments are a clear sign of the growth of renewable energy schemes in Middle East.
Who are the right people to attend your talk at The Global Solar Leaders' Summit?
As I belong to the hospitality industry, the right people would be the industry stakeholders – owners, developers, architects and operators to consider deployment of BIPV in the sector.
Please share more information on the topic that you will be talking on at The Global Solar Leaders' Summit.
I will be speaking on "The BIPV Discussion: Innovation in Solar Building Skins and Energy Efficiency towards Sustainable Cities". Basically, I will be highlighting why the development of innovative design concepts is essential for energy efficiency in hotel buildings for both new and existing stock. Key issue is the collaboration among the various stakeholders of the building design and construction process, such as building owners, developers, architects, building material suppliers, regulatory authorities and specialized PV/BIPV industry experts.
How does it benefit them to know about your topic?
Increasing awareness can lead to significant benefits for our sector. There is a tremendous need to fasten the pace of adoption of these developments as our industry has been quite slow to take advantage of the new technologies.
What will be the key take away by the audience attending your talk?
It is a great opportunity to share ideas as well as know about the latest developments in the field. It is essential to start this dialogue so we can all collaborate for a better future.
About Laurent A. Voivenel -
Laurent A. Voivenel is the Senior Vice President, Operations & Development for Middle East, Africa & India for Swiss-Belhotel International, spearheading the group's expansion in the region. He holds over 30 years of extensive international hotel and asset management experience with some of the world's leading and most prestigious hospitality brands includingStarwood Hotels & Resorts and Hilton Hotels & Resorts.
Prior to joining Swiss-Belhotel, Laurent was the Chief Executive Office of HMH – Hospitality Management Holding for over three and a half years and was the primary driving force behind repositioning HMH as the Middles East's largest and most credible operator in the dry segment while setting in motion aggressive expansion.
With a Master's degree in Business Administration (MBA), Laurent has a proven track record in areas of corporate mergers and acquisitions, hotel development and investment, multi-brand operations, as well as outstanding management experience across Europe, Asia Pacific and the Middle East.
Being based in the Middle East for the last 17 years, Laurent also has a deep understanding of the region's unique business dynamics and culture that has resulted in a solid network and close ties with hotel owners, developers and investors.
You can hear more from Laurent A. Voivenel on "The BIPV Discussion: Innovation in solar buildings and energy efficiency towards sustainable cities." at the Global Solar Leaders' Summit on 27th November, 14:55 - 15:35.