SPEAKER INTERVIEW: LEE NELLIS
In talks with Lee Nellis, Managing Partner, XBD Collective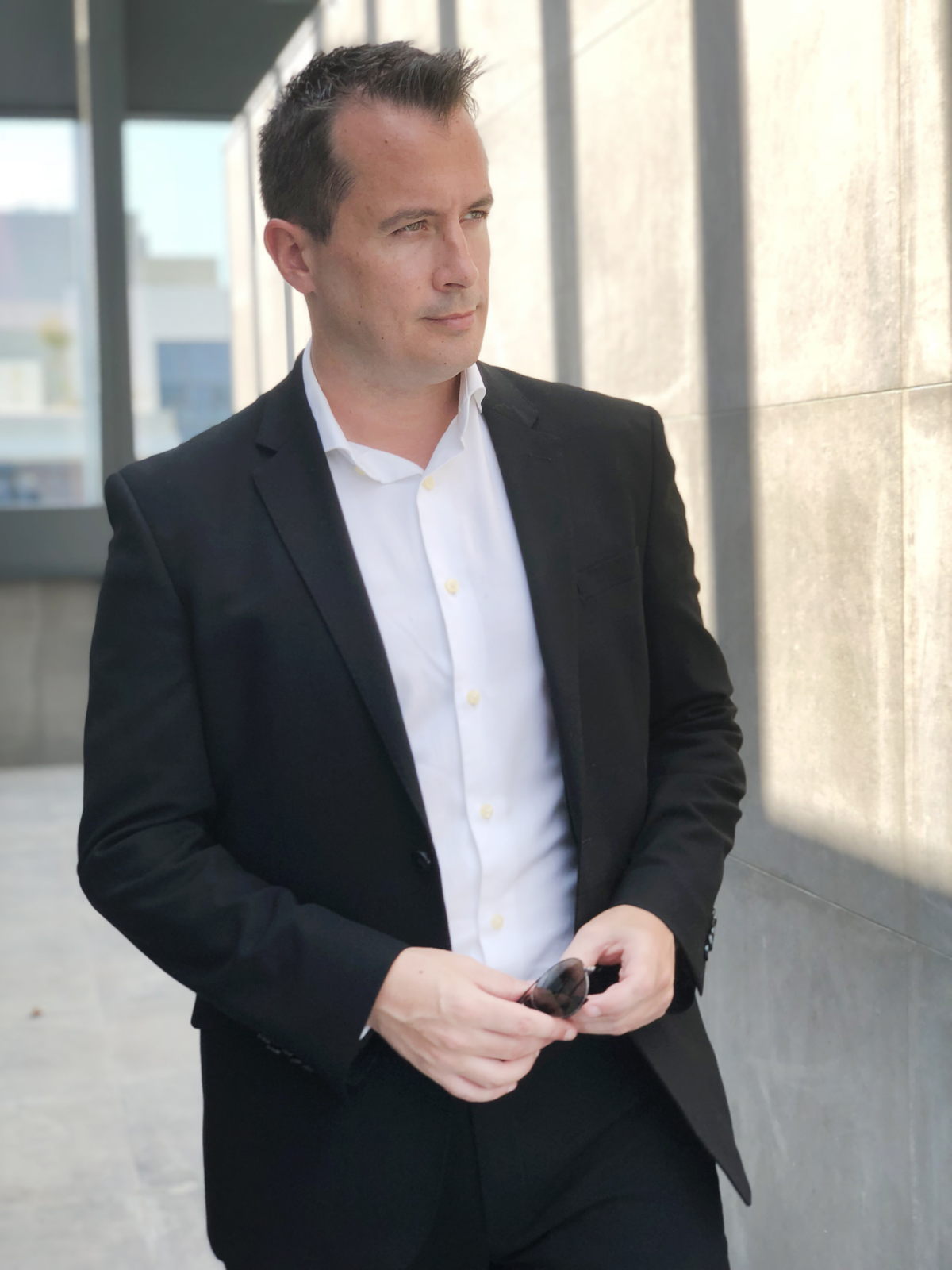 Lee Nellis will be speaking at the Architecture Talks during The Big 5 in November. Lee is the Managing Partner at XBD Collective, he will be sharing his insight on "Building a Greener Future for GCC with Environmentally-Friendly Buildings and Construction Materials"
How has architecture evolved over the years in the UAE?
The rapid generation and expansion of the UAE has meant architects have had the opportunity to work on some of the most innovative and exciting projects in the world. Conceptual designs are now making it into reality due to the advancement of technology and building techniques. Building Information Modelling (BIM) is now mainstream within most studios, which means architects are much more free to create complex forms and spaces than ever before. Furthermore, international star architects are now being complimented by such a vast pool of amazing UAE based designers. What we can see happening now is that the quality of design and construction is much higher, and so are the ambitions of projects.
What is sustainable architecture and how do you see it gain popularity in the next few years?
For many years, sustainability is a term that has been widely used within the design and construction industry. However, in my opinion it always struggled to establish itself into the ethos of projects. Over the next few years, I believe we shall see more and more projects embrace sustainable materials, have ecological awareness, and have positive impacts on the health and comfort of the building's users. One of the driving factors will be Expo 2020 and the Government mandate for low energy buildings. The definition of sustainable architecture can easily be described as buildings that do not harm the environment, or consume too much energy that deplete resources for future generations.
According to you what are today's top 3 trends in the regions architecture?
A major trend is 3D printed buildings, they offer huge potential for pre-fabrication, productivity and energy efficiency. Sustainability is of course another trend which is here to stay. Minimising the negative impact of the construction process on the environment, through the use of sustainable materials, is fundamental to addressing climate change. Lastly, Smart Technology continues to trend, as it becomes more available and affordable. Virtual assistants, applications, wireless sound systems, lighting controls and heating systems synchronise to add to the comfort of the user. Smart technology is now being explored within early design stages, becoming more integral into the overall design and revolutionising the way we live.
In your opinion how is technology changing Architecture today?
The vast energy consumption of the built environment is well known. What we are finding in recent years is that people are much more knowledgeable about the impact on the environment, perhaps this may be the benefit of social media. As Architects, we have the opportunity to work closely with specialists. This has allowed us the creative freedom to utilize photovoltaics within external cladding systems. It is a relatively new technology called BIPV – Building Integrated Photovoltaics. Not only does it provide a very dynamic and ever-changing aesthetic, it also generates a lot of energy that the client can off-set and sell to the grid. Its only a matter of time before we see a skyscraper which has a full solar façade.
What will be the key take away by the audience attending your talk?
I hope to inspire the audience by showcasing some of our unique projects, for example we are working on various concept designs of floating structures. The talk aims to be fun and informal, whilst offering insight into the relationship between architecture and sustainability.
If you have attended The Big 5 show in the past, how would you say it would benefit construction industry professionals from attending the show?
The Big 5 is always something I look forward to every year, it is where you have the chance to meet the industry and interact with many different people from various fields. The talks are always enjoyable, and its always interesting to walk around the exhibits and discover something innovative.
About Lee Nellis -
Lee Nellis graduated from the University of Strathclyde, Glasgow, with a Masters in Advanced Architectural Design and became a RIBA Chartered Architect in 2009. Lee has previously worked for Atkins, and BDP in Glasgow, where he was involved in various healthcare and education projects. After relocating to Dubai in 2010, Lee has spent over 7 years undertaking numerous hospitality, retail & residential projects.
With over 12 years of expertise, the UK registered architect is now Managing Partner at "XBD Collective" and Director of "XBD Architecture". Lee adopts a design style that is both innovative and creative, whilst striving to push the boundaries of architecture and the urban environment. With a strong design background, Lee manages the team through collaboration and an expressive approach. Recent projects include the Brova Pearl Floating Casino and a Surf Resort in Sri Lanka and numerous residential projects.
You can hear more from Lee Nellis on "Building a Greener Future for GCC with Environmentally-Friendly Buildings and Construction Materials" at the Architecture Talks on 27th November, 16:00 - 16:45.