SPEAKER INTERVIEW: LEE NELLIS
In talks with Lee Nellis, Managing Partner, XBD Architecture
Middle East Stone hosts Lee Nellis, Managing Partner of XBD Architecture, as a key speaker of the event's Stone Design Seminars. Part of a broad complimentary and CPD certified education agenda, Lee Nellis's session is titled "Making the most sustainable choice - natural stone and sustainability" and takes place on November 25 at 15:00 - 15:45 hrs.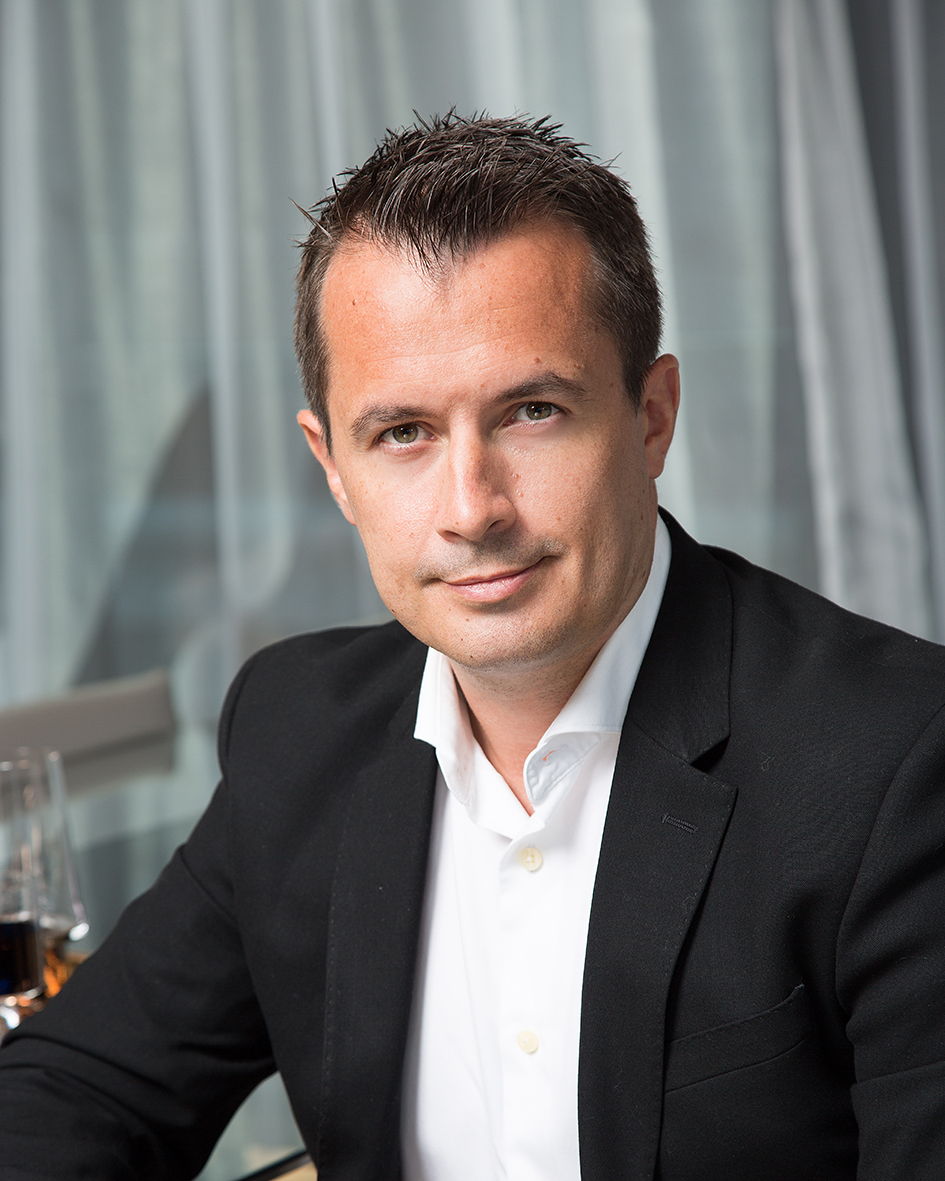 Here's what Lee Nellis, Managing Partner, of XBD Architecture, revealed ahead of the event:
In your opinion, what are the major trends in the stone and marble industry today?
The word 'natural' should be emphasized here. Today, most designers are looking for a connection to the natural world when selecting materials, and stone offers that.
However, we also have to be careful to ensure that the stone is coming from a sustainable source and not exploited from a certain region. People are now looking at engineered stone as a viable option. Texture and look is important and engineered comes in large format slabs.
The biggest trend is to have statement marble walls, whether it be within hotel lobbies or residential bathrooms. It is not uncommon to see stone walls in bedrooms in order to create that natural connection. Backlit onyx is making a comeback, which can create a focal point in any space.
How do you expect the industry to evolve in the future in this region?
In my opinion, the stone industry is still thriving in the region. The demand from clients to use marble is still strong as it offers that luxurious look. The use of engineered materials is rising, such as quartz, because it offers durability and is more dense than natural stone.
With the continued construction investment within the UAE, the future looks bright for the industry, as this in turn boosts the need for stone products.
What's the relation between natural stone and sustainability?
Natural stone does not require any other materials to make it, and can be reused for many different purposes throughout its lifetime. However, it needs to be 'recycled' and change its use if it is to be considered sustainable. For example, stone on an external façade can be taken down and reused as paving when renovating old buildings.
Advances in technology have helped stone become sustainable in recent years, but education of the end user is key so that people respect finite natural resources.
What can industry professionals expect to learn by attending your presentation at the Stone Design Seminars?
Working as an Architect, I aim to provide an insight into how we use stone in many different ways throughout our designs. I shall showcase some of XBD's projects where we have used stone in an innovative and sustainable way.
Why should industry professionals attend an event like Middle East Stone?
It's a great way to learn about different aspects of the stone industry. You can meet other like-minded professionals and find out about new products and materials. It's also a great way to make new connections and stay up to date with the most current topics and trends.
About Lee Nellis -
Lee Nellis is one of the Managing Partners of 'XBD Architecture'. With over 12 years of expertise in the industry, Lee joined the 'XBD Collective' team in 2016 with the intention to undertake Architecture as an additional division within the company.
Originally hailing from Glasgow, Scotland, Lee graduated from the University of Strathclyde with a Masters in Advanced Architectural Design and later became an RIBA Chartered Architect in 2009. Whilst working with reputable firms in Scotland such as 'Atkins' and 'BDP', Lee's focus was in various healthcare and educational projects. Once relocating to the Middle East in 2010, Lee spent over 7 years undertaking numerous hospitality, retail and residential projects for a well-known Architecture firm in Dubai.
With the expansion of the 'XBD Collective' brand, Lee partnered with Ellen Søhoel to open a second office location in Dubai Design District which would provide architectural services to hospitality, commercial and residential projects, both independently and in collaboration with the Interiors department of 'XBD Collective'. Now leading an established team of Architects, Lee continues to adopt his design style that is both innovative and creative yet strives to push the boundaries of architecture.
Some of Lee's more recent projects include the 'Brova Pearl Floating Casino' in Macau, China, and a Surf Resort in Sri Lanka, along with multiple high-end residential projects including a 'Sky Villa' on Palm Jumeirah and the 'Cantilever Villa' in Emirates Hills which won the 'International World's Best' award for 'Architecture Single Residence' at the 2018 International Property Awards in London, UK.
You can hear more from Lee Nellis at the Stone Design Seminars on 25th November, 15:00 - 15:45.
Register online to attend the event for free at THIS LINK.