SPEAKER INTERVIEW: MARCUS TAYLOR
In talks with Marcus Taylor, Managing Partner Taylor Sterling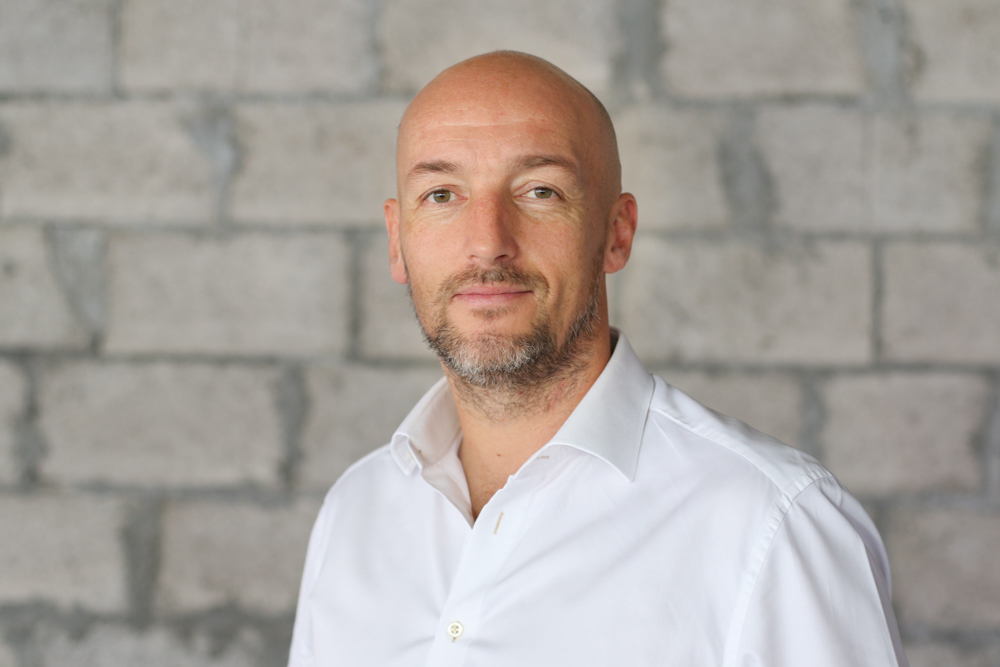 Marcus Taylor will be speaking at the Women in Construction Seminar during The Big 5 in November. Marcus is the Managing Partner at Taylor Sterling, he will be part of the panel discussion on "How can non-technical professions contribute to the success of the construction industry?"
What is your opinion on more women being employed in non-technical departments like HR, Admin, and Finance?
I think it is very positive that more women are entering the construction sector in any department, technical or non-technical. Over the past five years or so, some of the most talented individuals I have had the pleasure of working within the construction industry have been female. I also believe that more gender diverse teams are more innovative, collaborative and ultimately more successful.
How can women who are part of these departments contribute to the success of construction?
In my opinion, construction projects cannot be successful without the support of the non-technical departments, such as HR and Finance. Without strong central services, it is not likely a project will be profitable. I think collaboration is fundamental to project success, and collaboration relies on having the right mix of people on the team working together. I also believe that gender diversity allows companies to pull from a much broader talent pool, getting the best people into the right jobs.
What actions do you encourage to empower women in the field?
We need to continue changing the culture that has been so prevalent not only in the Middle East, but globally. I don't believe that any woman wants to be surrounded by men who do not value her opinion, respect her and support her. We need to shape a more inclusive environment, and part of this is closing the gender pay gap. The disparate pay between men and women is a barrier to attracting and retaining the construction sector's female workforce.
Who are the right people to attend your talk at The Big 5?
Leaders of companies who are concerned about their gender diversity.
How does it benefit them to know about your topic?
We are seeing a very visible shift in the way leaders in diversity are recruiting. With Taylor Sterling clients, there has been a decrease in the number of job descriptions that are specifying a gender in their ideal candidate profile. Whereas before employers required the vacancies for top roles were filled by men, we are now seeing a lot of companies looking for the best and most-qualified candidate regardless of gender.
About Marcus Taylor -
Taylor has been in the UAE for over 12 years. With over 13 years of experience in the recruitment industry, Taylor has seen many changes in the construction and engineering sectors. While recruitment practices in the region have been criticised for being profit-driven, Taylor has maintained high standards and leads the way in ethical best practice.
Taylor places an emphasis on ensuring placements are a strong match for candidates and employers. He is committed to finding people careers rather than simply placing them in short-term roles. Taylor has enjoyed long relationships with many companies in the UAE, with the majority of his clients returning long after the first placement. These relationships are the result of Taylor's attentiveness to clients and his ability to decipher what a team needs to grow successfully. Taylor has also established a reputation in the market for delivering on his core values: integrity, accountability and transparency.
Taylor writes a weekly column for Construction Week in which he discusses trends in recruitment and the wider construction and engineering industries. Taylor has provided insights into securing the best talent, retaining quality employees and best employment practices. He is also becoming more involved in Saudi Arabia and is particularly passionate about providing solutions to the Kingdom's talent gap and resourcing projects in order to meet ambitious growth goals. Taylor has also interviewed respected industry professionals for Construction Week, exploring their views on market trends and challenges.
Taylor strongly believes that a business's people are critical to the success of projects, and that recruiters and HR Departments play a pivotal role in ensuring companies have access to the best talent.
You can hear more from Marcus Taylor on "How can non-technical professions contribute to the success of the construction industry?" at the Women in Construction Seminar on 28th November, 12:55 - 13:40.