SPEAKER INTERVIEW: MARK KING
In talks with Mark King, Reality Capture & BIM Solutions Manager, Leica Geosystems FZE
Mark King will be speaking at The Big 5 Heavy this November, presenting a session on "Making digital a geospatial reality" at the Geospatial Leaders Conference.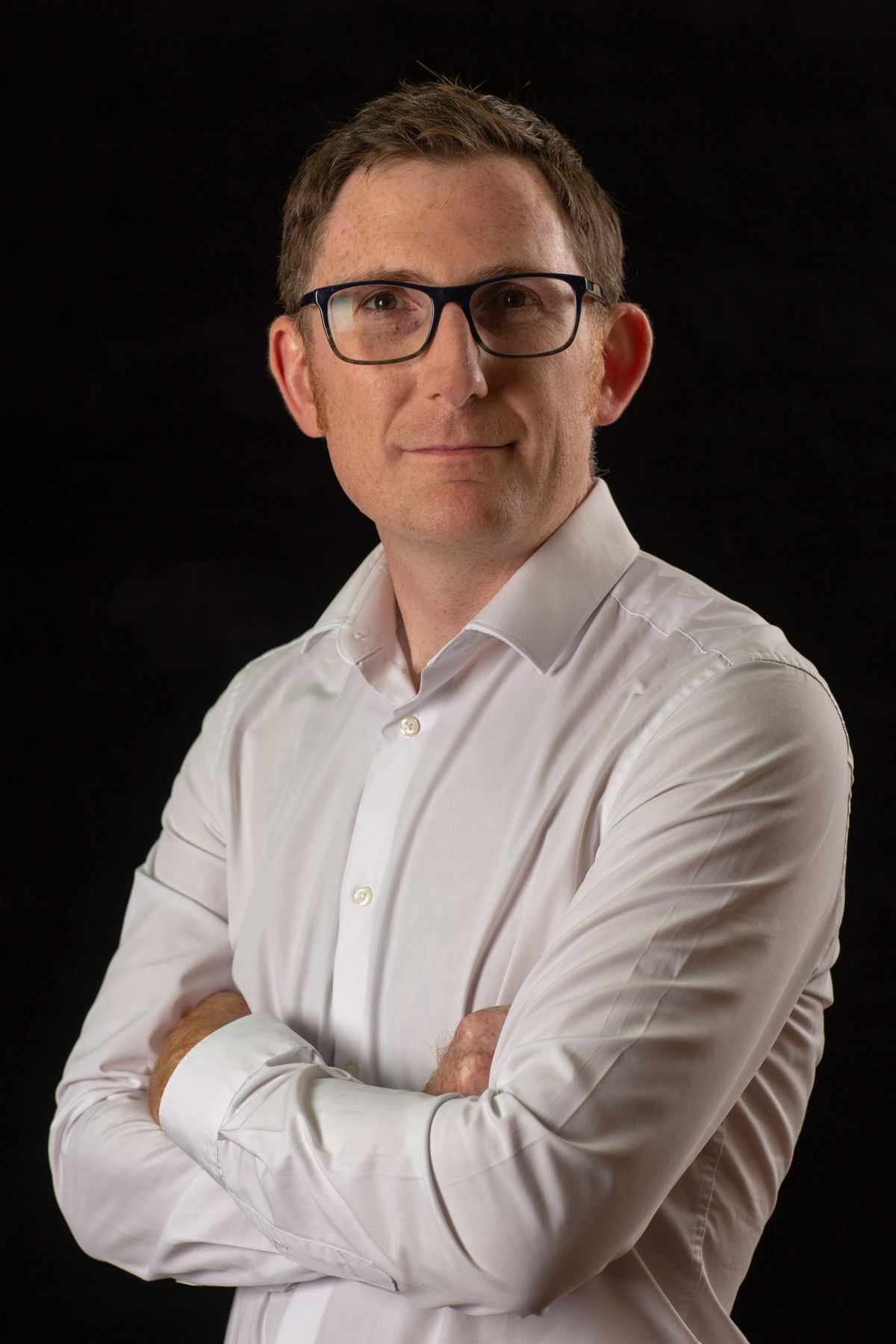 Here's what Mark King, Reality Capture & BIM Solutions Manager at Leica Geosystems FZE revealed ahead of the event:
What is digital adoption?
Digital adoption is about accepting new technology, new processes, and new cultures that deliver improvements in performance. It's about transforming from an analogue mindset to a digital mindset. This does not solely come down to buying new technology: this is only one piece of the puzzle. Digital adoption requires improvements in the way we train & motivate our people to use this technology, and implement processes and systems that can take full advantage of this digital revolution. If done correctly, it can be a real game changer for any company.
What are the top 3 challenges preventing the adoption of automated workflows?
1. Culture for change – this is nearly always the reason widespread adoption fails. A company needs to have a mindset that is willing to put in the effort and be open to trying new things. Automation today does not answer every question but can make our people more efficient in their day-to-day jobs and make businesses more profitable in the long run.
2. Delivering today & not planning for the future – it is so easy to concentrate on delivering your work or your project, today. It can be difficult to stand back and see a bigger picture. Being able to do this can help you see where small or large improvements can be made for future projects, making plans to implement automation and removing historic mistakes that happen every day.
3. Upfront investment – there is nearly always a cost to automation. Whether that is new technology that speeds up processes or software that automates repetitive tasks. Understanding the return on investment (ROI) is key, particularly with your competitors already investing.
Why does the construction industry need to be digital?
Historically the construction industry has lagged behind other industries in efficiency. It has been common for projects to be delivered over budget, behind schedule and not up to specification. Investing in digital solutions is a proven way to mitigate these risks and to make companies deliver what they promised, increasing their historically low margins. Changes over the past 10 years have seen Building Information Modelling (BIM), Geographical Information Systems (GIS), and Reality Capture become more and more the norm. This has allowed construction to better manage the project information both in the office and on site.
How savvy is the construction industry in adopting new technologies?
The construction industry is no different to other industries: if you can prove that a new technology solves a problem and delivers a true return on investment (ROI) then companies will invest. This is why so many companies are investing in reality capture, BIM and digital layout technology. Widespread adoption is however based on creating a culture and a way to share this change within the organization.
What are the 3 fascinating ways 3D laser scanning, mobile mapping & UAVs are disrupting industries?
For the last 10 years, there has been a lot of focus on the digitization of the office. BIM can now allow construction companies to design, plan and execute projects far more effectively. It has only been in the last few years that companies have realised the even bigger potential savings and efficiencies that can be gained from focusing on the digitalization of the construction site. How can 3D laser scanning, mobile mapping and UAVS (reality capture) help?
1. Bring accurate real-world data into your office. Particularly 3D laser scanners that can capture a millimeter accurate full 3D picture of your site in a matter of minutes, we can ensure everyone can virtually visit the site, can take millimeter accurate measurements from the comfort of their office chair and create 3D models based on this accurate 3D point cloud.
2. Verify construction every step of the way – construction sites are constantly changing; capturing these changes is critical to avoiding costly errors from occurring and delaying your project. Reality capture can be used with no impact on your schedule and can validate the accuracy and correctness of your construction spotting issues before they become costly, profit damaging errors.
3. True Digital Handover – Governments & asset owners are demanding digital transformation because they want their assets to be delivered on time, on budget and on specification. Part of this focus is on improving the digital handover between construction and facilities management. Reality Capture is the prefect solution to create the most accurate final as-built record with intuitive deliverables that can link directly with industry standard FM & CMMS systems.
About Mark King -
Mark joined Leica in 2014 and his current role covers both Emerging Markets & Asia. He provides guidance and advice to clients on how they can gain value and become more efficient through the adoption and use of Reality Capture & BIM; outside of the digital office and in reality. He works closely with Key Accounts, which includes some of the world's largest construction companies and advises on how the digitisation of workflows can bring real value.
You can hear more from Mark King at the Geospatial Leaders Conference on 28th November 14:10 – 14:40 hrs. Click here to register for the Conference