SPEAKER INTERVIEW: MARLON VAN MAASTRICHT
In talks with Marlon Van Maastricht, Senior Manager, Landscape Architecture, Urban Planning & Design Departments, at Khatib & Alami
Marlon Van Maastricht will be participating at the Urban Design & Landscape Expo this November. He is the Senior Manager of the Landscape Architecture Urban Planning & Design Departments at Khatib & Alami. At the Urban Design Talks, Marlon will be delivering a presentation titled "User comfort is the new smart".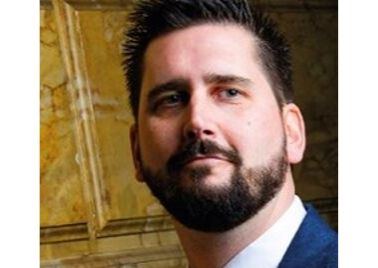 Here's what Marlon Van Maastricht revealed ahead of the event.
In your opinion, what are the major trends in urban design & landscape industry today?
Today, we are in a big transitional era. From the millennium onward, we have seen us come online, get wired and then un-wired in a way. Individual consumers are benefiting a lot from new technologies, however, many of these latter are still invisible for the public realm and urban planning.
Although I don't think we will see flying cars really soon, there are a lot of hints of new forms of mobility, and in urban design it is very interesting how these are affecting the dialogue. Many concepts like smart city and sustainable city are quite abstract terms and I think we're now actually questioning their meaning. What does smart meant? Is it just being digital? Is it just being technologically advanced? I find that very interesting in relation to urban planning, especially looking at how that benefits the consumer and the end user.
How do you expect the industry to evolve in the future in this region?
We now start to realize that technology is only one side of things. We start to see the flip side of things and question those more abstract and commercially driven terms, going back to basics to understand what is important for the user in the end and how we can use technology more as a means to an end to improve quality of life.
In the Middle East, we can see this shift in several projects, like Green Riyadh in Saudi Arabia. In the UAE, the RTA is linking up with the Municipality to envisage how to use the smart city for the benefit of the public.
Dubai and the Middle East are a true test lab that has the money and the will to experiment and progress further and faster than anywhere else. Things like driverless vehicles are already there and in the coming 10 or 20 years we will see an enormous transformation in terms of TLDs (Transport Oriented Development); for sure, the existing infrastructure and the existing fabric will need to change to accommodate that.
Why should industry professionals attend an event like the Urban Design & Landscape Expo?
The Urban Design & Landscape Expo is a platform where decision makers and experts come together to tackle the big, high level challenges that we've been talking about. Here, we can bounce ideas outside the context of a consultancy agreement or a timeline or a budget, on how to make trends like a smart city tangible and what practical solutions can be implemented to the benefit of the public. We can have a sniff at the new trends and we can debate and argue on certain challenges that need to be tackled.
What can industry professionals expect to learn by attending your presentation at the Urban Design Talks?
Looking at technology and trends like smart city development, some of their objectives are very abstract. I can see as a sort of counter movement to all the technology that is coming out as we start to question some of these concepts, looking at the quality of what we're doing and what we need to be doing today.
Therefore, I believe that the user comfort is the new smart.
In a climate like the one of the Middle East, we see that some of the public areas do not have trees yet or don't have enough of them, and much of the fabric is built for cars because of the heat. By focusing more on green and the public ground, we could actually bring down the temperature in a more natural way.
I'm very happy to be brought on early on to the Urban Design & Landscape Expo. We had a really good session in creating this event with experts from around in the region, to see what would be the best topic to tackle and what would be interesting for the public to read. I'm really excited to be able to do both the presentation and to have been able to contribute to the content of the event, and I'm looking very much forward to see everybody there!
About Marlon Van Maastricht -
Marlon is a Chartered Landscape Architect and Environmental Manager, who has been professionally active in the Middle East Region for 12 years, out of his 20 years of international working experience. He is Khatib & Alami's Senior Manager for Landscape Architecture & Urban Planning, and an RIT student, in the process completing his Master Degree in City Sciences.
You can hear more from Marlon Van Maastricht at the Urban Design Talks on 25th November, 13:00 - 13:45.
Register online to attend the event for free at THIS LINK.