SPEAKER INTERVIEW: MOHSEN HAJ HASSAN
In talks with Mohsen Haj Hassan, Senior Consultant, People & Organisation, PwC
The Big 5 hosts Mohsen Haj Hassan as one of the event's speakers in its 40th edition in Dubai. Part of a broad complimentary and CPD certified agenda dedicated to educating and empowering construction professionals, Mohsen Haj Hassan's workshop takes place on November 26 at 12:00-12:45 hrs.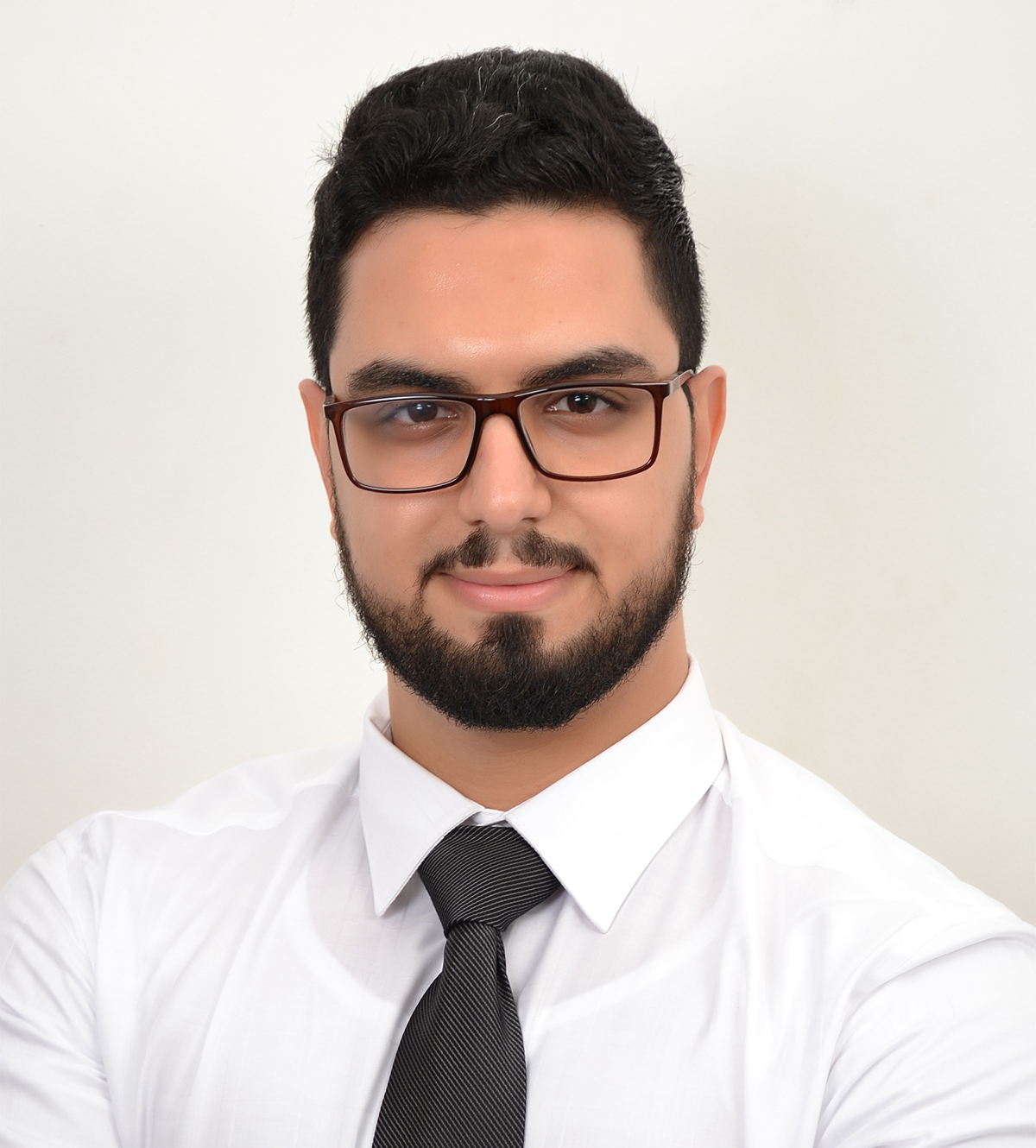 Titled "Smart / digital buildings", Mohsen's presentation focuses on:
Big data, smart cities, and intelligent buildings

Predictions for what's to come

Rethinking parking spaces

Infrastructure barriers

Asset digitization and energy efficiency
Here's what Mohsen Haj Hassan, Senior Consultant, People & Organisation, PwC, revealed to us ahead of the event:
With limited budgets and massive growth targets to meet, how do local authorities take advantage of 'smart-city' technology in an affordable and realistic way?
Dubai is considered to be an economic engine city. Perhaps talent is one of the greatest assets of Dubai. Attracting and retaining this talent requires modern housing solutions that are able to cater for the new technological demands from millennials. One of the main points of the housing strategy is affordability. Innovation in the building industry can be directly reflected in the design and implementation of smart buildings in which new technologies can help communities grow healthier and create sustainable houses for families and individuals.
Leveraging modern technologies, such as the IoT (Internet of Things) and intelligent data analytics, will help in enhancing the experience of occupants. In return, this will create more attractive, desirable places for professionals. This improvement will be tailored for individual occupant experience. Individual preferences can be chosen by users. Real-time data and predictive analytics can be new tools that help in the optimization of employees' workplace experience. These partialities will also track and improve occupant's health, performance and productivity.
Building Intelligence Systems also help in sustaining optimal levels of performance increasing operational efficiency within workplaces. The fixation of low-priced sensors and controls within buildings have succeeded in creating dynamic, grid-integrated operating models. This optimization is incorporated with minimal energy consumption levels. The optimal advantage of Smart buildings comes from real-time response to operating conditions such as lights, air-conditioning, and system malfunction diagnosis.
What are the 5 false myths about smart building technology?
1. Smart building technologies are expensive: Perhaps the cost of installation of these technologies is a bit expensive, but the technology can provide a higher rate on investments considering the energy saving benefits and other operational costs that would be saved.
2. Smart buildings focus exclusively on energy: As suggested by the name, smart buildings are smart. This means that these buildings have systems that can detect and forestall the failure of mechanical equipment and devices. They are also capable of defining the lifecycles of devices present in buildings. Through this arrangement, facility management staff are able to repair or replace equipment at the right time, extending the devices' life and reducing risks. The operation and maintenance cost of these equipments can be drastically reduced using smart systems. Furthermore, the occurrence of full-scale building system failures whether in HVAC or plumbing can be avoided by using these monitoring systems. It is worthy to note that these systems are crucial in medical laboratories and hospitals.
3. Smart buildings are same as green buildings: Automation is the main focus within smart building. In a sense, the automation will lead to maximization of energy efficiency, better air quality, and other green building strategies. Nonetheless, smart and green can have many factors in common, but they are not necessarily identical.
4. Smart buildings need to be newly constructed buildings: Many people assume that smart buildings only focus on new constructions, built from the ground up with different forms of smart building design and architecture. Yes, new builds can certainly take greater benefit, but old buildings can benefit from this technology as well. Smart power, energy send utilities are some of the areas that can be enhanced in old buildings. The installation of new devices and equipment such as sensors and IoT devices is relatively easy and can be added at any stage of a building's lifecycle.
5. Smart buildings are complicated to operate: Smart building are complex platforms, in a sense that they can fulfill a wide variety of purposes. These building can serve different types of buildings for different industries. A smart building management system, would make it easier to operate and maintain buildings. Being able to integrate different systems within one main dashboard can help the facility managers to repair equipment and keep track on maintenance data. This can be tailored later on into performance analytics that can forecast future threats. This system is able to identify and rectify recurring equipment malfunctions and other service costs.
What is asset digitization?
Buildings, generally have a relatively low level of digitization. Construction as a capital-intensive sector is one of the main targets of digitization. Asset digitization, simply is digital transformation via technological disruptors. The building will no more be an innate object. Instead building will be optimized with platforms that enable occupants and tenants to access what they need when they need it. This real time integration will be fulfilled utilizing big data and cloud technologies.
How is asset digitization revolutionizing commercial real estate?
For workplaces and offices, digital disruption means more agility when it comes to working hours and presence at the office. A full scale integration can enable employees to stay connected at all times and work from any location through mobile devices and infrastructure that empowers workers to work virtually anywhere. In fact, the combination of different places can be easily integrated within a unitized system. The technological advancement within offices means transforming the workplace into a business enabler in an attempt to improve collaboration and enhance productivity.
As for Retail, Consumers nowadays are taking non-linear path to purchase, utilizing online shopping and traditional stores. Technology has significantly decreased the cost of entry for online retailers in comparison to traditional market competitors. Location is no more an important factor when it comes to selling items. The shopping website can be located anywhere.
In times where omnichannel distribution is replacing the traditional distribution methods, and the market is mainly dependent on millennials behaviors, retail stores are focusing more on sales and profitability not growth. These changes represents the first spark in the retail sector business model transformation of millennials.
As for the industrial buildings, the main innovation is in high tech and advanced manufacturing.
Why is it important for events such as The Big 5 to offer free education to construction professionals?
It's really tough for construction professionals to keep up with the speed of today's ever changing digital world. Being able to get informed on the latest digital trends within the industry would leverage professionals to operate more efficiently and promote themselves within the construction field. This knowledge can be best utilized when these individuals are engaging with clients or peers. Knowledge deficiency means destined failure. Construction professionals must be well rounded within their field in order not to miss valuable business opportunities.
About Mohsen Haj Hassan -
Mohsen is a Senior Consultant at Price Waterhouse Coopers (PwC) with several years of professional experience in real estate and project management, and deep consulting expertise across several industries. Leading a diverse technical team of 300+ engineers, he drove fast track engineering projects in the UAE and KSA. Mohsen has also been part of several renewable and green energy initiatives across the GCC. In addition, he has handled multi-use mega real estate development projects for government, semi-government, and private clients in the GCC. Mohsen uses innovative approaches to help clients harness the current technological revolution, navigate regulatory uncertainty, and build trust.
Mohsen Haj Hassan spoke on "Smart / digital buildings" at the Technology Talks on 28th November 2019, 12:00-12:45.
Learn more about the event HERE