SPEAKER INTERVIEW: MYRYL VELOSO
In talks with Myryl Veloso, Architect and Urban Designer, UrbanData Inc. Shanghai
Myryl Veloso will be participating at the Urban Design & Landscape Expo this November. She is the Architect and Urban Designer at UrbanData Inc. Shanghai and she will be speaking at the Urban Design Talks on "Case Study: A tale of two cities: Urban development in Shanghai and Dubai"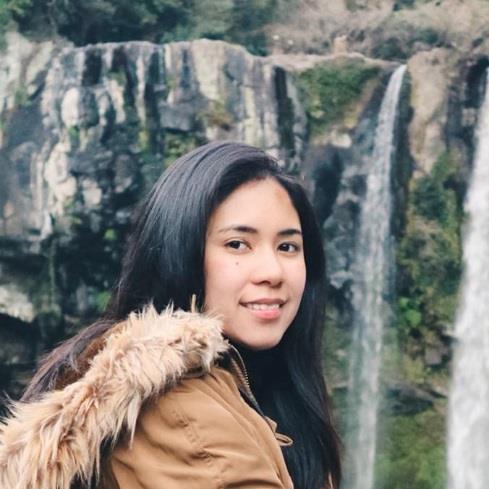 Here's what Myryl Veloso revealed ahead of the event.
What are the major similarities between Dubai and Shanghai's urban development? And what sets them apart?
The two cities are significantly different in regards of historical, geographical and religious background to the socio-economic planning and strategies. However, from a boarder perspective, they possess distinct similarities.
One evident comparability of Dubai and Shanghai is their lightning transition from simple and quaint villages to a world class modern metropolis in just a short period of time. Both cities were driven by external forces to transform and grow their economic, social, financial, cultural, and technological dispositions in a way where no city has ever gone through in the last two decades.
From the small fishing village at the end of the Yangtze River, Shanghai has become one of the most influential cities in China. In similar veins, Dubai was an unrecognized city with origins as a pearl-mining destination in the Arabian gulf, has made its way to become a shining symbol of the new Middle East: prosperous, dynamic, and successful. ​
What is the future of urban planning?
Harmonious urbanization as new paradigm. The future of urban planning is about harmonious collaboration between the old and the new generation. Creating new innovative plans and ideas without compromising the existing identity of the urban spaces. Society will never stop to yearn for growth and urban development will continue remodeling itself and so we need harmony and coherency in planning in the future.
What are the positive and negative impacts of urbanization in cities like Dubai and Shanghai?
Urbanization accumulates considerable wealth. It attracts businesses, trade hubs, tourism and innovations. Wealthy cities have developed infrastructure and built magnanimous and best projects that the world has ever known.
​A rapid expansion of urban space is one of the negative impacts of urbanization in cities like Dubai and Shanghai. As the surging supply and unsustainable demand of expansion and the pressure for social and economic standing, the land shortage crisis of these city centers intensified in today's megalopolises. ​ ​
​Comprehensive urban development led to the rapid decline of the historical, geographical, social and cultural form of these cities resulting to the cities' degradation and disintegration of identification.
Are there any lessons that Dubai can learn from Shanghai's urban development history?
Shanghai's vigorous attempt to revitalize and regenerate the historical foundation of the city perceives as an admirable gesture from the Chinese government. They took great opportunity for rejuvenation through the preservation of the architectural urban character of the old city. It is due to the location and values of the old city that the Chinese Government caters to the requirements of the dynamic public space in Urban construction of the New Generation. I believe that the developing cities all over the world can learn from Shanghai's effort to revitalize and to reshape the construction from their rapid urban development.
What will industry professionals learn by attending your session?
Shanghai and Dubai are some of the best cities in the world. In this presentation, we will tackle how these cities grew and develop in an exceptionally short period of time, their common thread that led massive development of these cities as world renowned modern metropolises in the span of just over a decade, and the major development and growth in terms of their economic, social, financial, cultural, and technological dispositions. We will also look into How shanghai and Dubai are dealing with the broadening of technology and innovation of designs in the different fields.
Why should industry professionals attend an event like the Urban Design & Landscape Expo?
The world is ever-growing, it's constantly changing. What works now might not be applicable in the coming future. Future means collaboration and we, as Industry professionals are the ones creating the future of Urban Spaces. We have to build our professional network and by attending events like this, we in the industry will get a chance to be part of a passion-driven community geared by innovative designs and technologies, an opportunity to learn and grow beyond our field or interest. Urban Design & Landscape Expo is meeting and coming of like minded people and industry peers. It will bring industry professionals from all different fields, In urban planning, landscape designs, architecture, interior, technology design and so much more. It will give us insights like never before. ​
About Myryl Veloso -
Myryl Veloso was born on 1991 in Manila, Philippines. She graduated Architecture in the University of Santo Tomas, Manila and after 2 years of diversified onsite training, she has received her Architect's Professional License. She has worked Internationally at these cities: Manila, Barcelona, Dubai & Shanghai for around 6 years with various experiences in the field of Urban planning, design management, Architecture, FF&E, and Interior Design. Currently, she is working as an Architect and Urban Designer at UrbanData Inc. Shanghai, a Chinese multidisciplinary design firm practicing broadly in the sphere of urban planning, urban design and architectural design.
Aside from her diverse design career, Myryl Veloso Is also a part of the Art Collaboration Brand "Jia & Myryl" in Shanghai, a brand that primarily focuses on the different art forms, combining the "Arts" and the nature of Architecture together.
You can hear more from Myryl Veloso at the Urban Design Talks on 28th November, 15:00 - 15:45.
Register online to attend the event for free at THIS LINK.