SPEAKER INTERVIEW: NAJI ATALLAH
In talks with Naji Atallah, Head of Architecture, Engineering, Construction & Manufacturing, Autodesk
The Big 5 hosts Naji Atallah, Head of Architecture, Engineering, Construction & Manufacturing at Autodesk, as a key speaker of the event's FutureTech Construction Summit. Naji Atallah will be giving a keynote on "The Role of Artificial Intelligence in Construction" on November 27 at 12:40 - 13:20 hrs.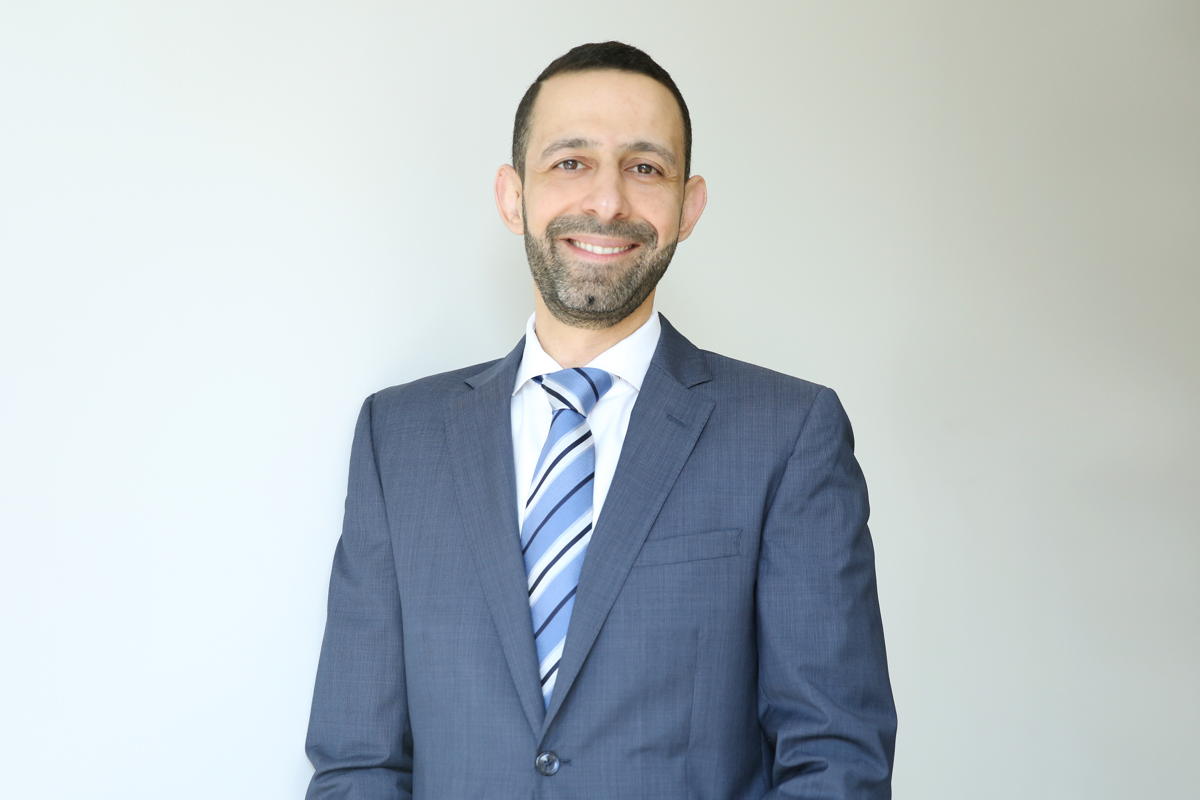 Here's what Naji Atallah, Head of Architecture, Engineering, Construction & Manufacturing at Autodesk revealed ahead of the event:
"At Autodesk, we make software for people who make things. If you've ever wondered what it takes to design and build a towering skyscraper, an airport, latest smartphone or a great film, well it takes a lot of talent and software from Autodesk.
We have helped transform the construction industry throughout our history: first we introduced 2D drafting on PCs in the early 80s through AutoCAD then we transformed the industry to Building Information Modeling (BIM) and now we are working on extending BIM workflows to the cloud through Connected BIM. Software that enables Connected BIM from Autodesk will allow more collaborative, digitized and automated workflows.
What are the main challenges and opportunities in this field?
The main challenge to the construction industry comes from the staggering demographic change we are witnessing. According to the United Nations, the population of Earth will grow from the current 7.5 Billion to 10 billion people by 2050. City dwellers will double by then which means the size of our cities should double. The industry needs to deliver 13,000 buildings every day over the next 3 decades. The gap in infrastructure is even wider. Think about this, the roads we will need to build every year will circle Earth 30 times.
This is very relevant for the region because of its very young population. As the population ages, the demand for housing and infrastructure will spike. This is in an industry where 30% of all project resources go to waste. In fact, estimates from the GCC put the percentage of solid waste coming from construction at about 50%.
Why is it important for the construction industry to adopt new technologies?
According to a McKenzie study from 2016, the construction industry was second to last in terms of technology adoption. Imagine how much more we can build by adopting technology and imagine how much less we will waste. The opportunity is simply to build more, build better yet build with less negative impact on the planet.
Embracing technology also allows construction companies to thrive in the future. The skills and methods that are required to compete today will not be enough to survive tomorrow. Take the example of BIM. 10 years ago, people debated the benefits of BIM. Now BIM is a requirement on major projects. If we want better, safer and more profitable projects, technology is the way to go.
How will the sector in this region benefit from digitalization?
We at Autodesk predict immense opportunities for growth in the region and are committed to support this growth. We want to provide the industry with the latest technology, more focus on education and more interactions with industry bodies and associations.
What will attendees learn by attending your seminars at The Big 5?
During the sessions we are holding at The Big 5, we will focus on the different emerging technologies that will shape the future of construction project execution. Things like generative design, digitalization of everything and machine learning have made their way to some flagship projects in the region and we are excited to help make them norm for the industry.
In addition, we will also showcase our portfolio of Building Information Modeling (BIM) software, collaboration and project control technology.
About Naji Atallah -
Naji Atallah joined Autodesk in 2013 and leads its AEC and Manufacturing Department. He focuses on defining the vision for Autodesk in the building and manufacturing industries, as well as cultivating and sustaining the firm's relationships with strategic industry leaders and associations. He evangelizes Autodesk as a technology thought leader in the Middle East & Turkey markets.
He is responsible for developing and implementing strategic plans and forecasts to achieve corporate objectives for products and services as well as expanding market share. He oversees and supports channel development, develops key client relationships, and monitors market activities in his territory.
Prior to his current role, Atallah was Regional Manager for AVEVA. Atallah holds a Master's Degree in Mechanical Engineering from the American University of Beirut, Lebanon.
You can hear more from Naji Atallah at the FutureTech Construction Summit on 27th November, 12:40 - 13:20.
Learn more about the Big 5 HERE