SPEAKER INTERVIEW: SAFAA SALEH AHMED AL-BAHRANY
In talks with Safaa Saleh Ahmed Al-Bahrany, Senior Urban Planner & Architect, Dewan Architects and Engineers
Safaa Saleh Ahmed Al-Bahrany will be speaking at the Urban Design & Landscape Expo this November. He is the Senior Urban Planner & Architect at Dewan Architects and Engineers and will presenting a session about how "The beautiful cities drive the productivity" at the Urban Design Talks.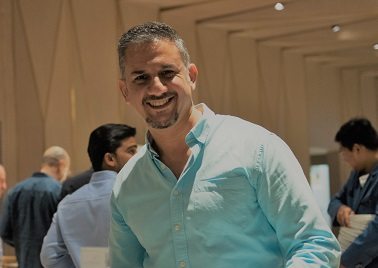 Here's what Safaa Saleh Ahmed Al-Bahrany revealed ahead of the event.
What is the correlation between aesthetics and productivity in urban design?
The correlation between productivity and beautiful places is as complex, rich and difficult as human ecology. The boundaries between beauty and production are in fact blurred. Moreover, concerns arise about the industrial areas because of their unconscious association with gloomy images, such as oil.
The major objective of my presentation is to bring attention to the people's body and better understand the correlation between productivity and beauty in urban areas.
What are the key urban design elements that make a place 'beautiful'?
Visual or aesthetic qualities are some of the oldest goals of urban planning. We can observe their influence on traditional Greek towns, with their most important elements being Visible life, Compactness, Variety, Mystery, Scale and Local focus.
What role does technology play in making a place beautiful and increase its productivity?
The economic growth is affected by the relationship of business activities that occupy shared spaces and is therefore sensitive to their locational relationship.
Accessibility and physical distance play an important role in the interactions and often work as a barrier in human relationships. In the near future, geographic locations are likely to be less significant as we know them today.
What should attendees expect to take back from your session at the Urban Design Talks?
They will understand the city system around all of us and why this is important to the productivity and the beauty of places; the mistake of our old unconscious when it comes to the relation between productivity and ugly places; and the secret relation between the old productive places and beauty.
Why is it important for industry professionals to attend an event like UDLE?
" Productivity isn't everything, but in the long run it is almost everything. A country's ability to improve its standard of living over time depends almost entirely on its ability to raise its output per worker." According to a UK study, physical inactivity costs businesses around $157 every year per employee; beautiful productive places are trying to solve this issue.
About Safaa Saleh Ahmed Al-Bahrany -
Safaa Al Bahrany has over 17 years of professional experience in architectural design, working drawing and management. He has been working with Dewan Architects and Engineers to achieve the client requirements and designing the public realm and the street section building a relationship between the residential buildings and the surrounding areas.
You can hear more from Safaa Saleh Ahmed Al-Bahrany at the Urban Design Talks on 25th November, 16:00 - 16:45.
Register online to attend the event for free at THIS LINK.