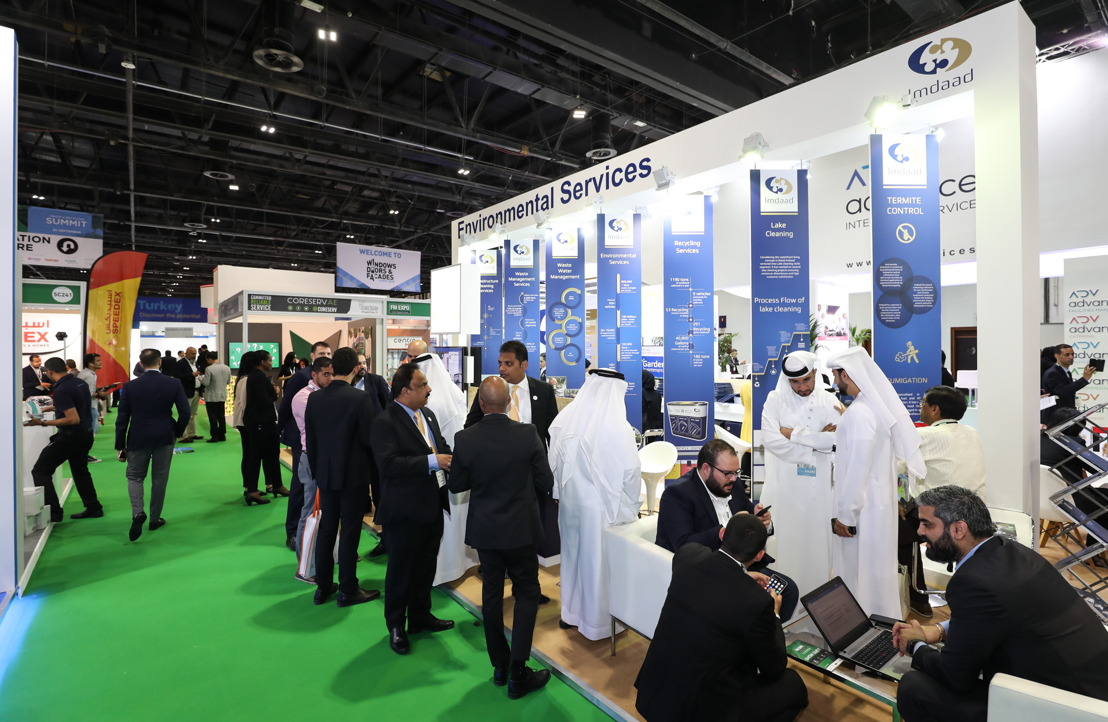 TECH-DRIVEN AND SUSTAINABLE TRENDS TAKE CENTER STAGE AT FM EXPO
H.E. Saeed Al Tayer officially inaugurated FM EXPO 2018 at the Dubai World Trade Centre today. The Middle East's premier event for the facilities management (FM) industry will run until 25 September.
FM EXPO is set to address hot industry topics by shedding light on upcoming technology and recycling trends in the FM sector through a wealth of educational content, and a variety of products and services on display.
Providing an overview on regional developments in the local FM industry, heavyweight Imdaad kick off their three-day CPD (continuing professional development) certified Imdaad Work Series at their stand this afternoon.
Jamal Lootah, Group CEO of Imdaad, says:
"Emerging technologies continue to disrupt the facilities management industry, bringing about changes across every aspect of the business. The digital transformation has enabled facilities managers to identify customers' pain points more efficiently and offer sustainable and cost-effective solutions to address their real challenges."
He added:
"At Imdaad, we believe that defining consumer expectations is a pre-condition for pioneering technology and innovation, and in line with this vision, our Work Series during the FM Expo will seek deep insights into the evolving needs of cities, businesses and communities."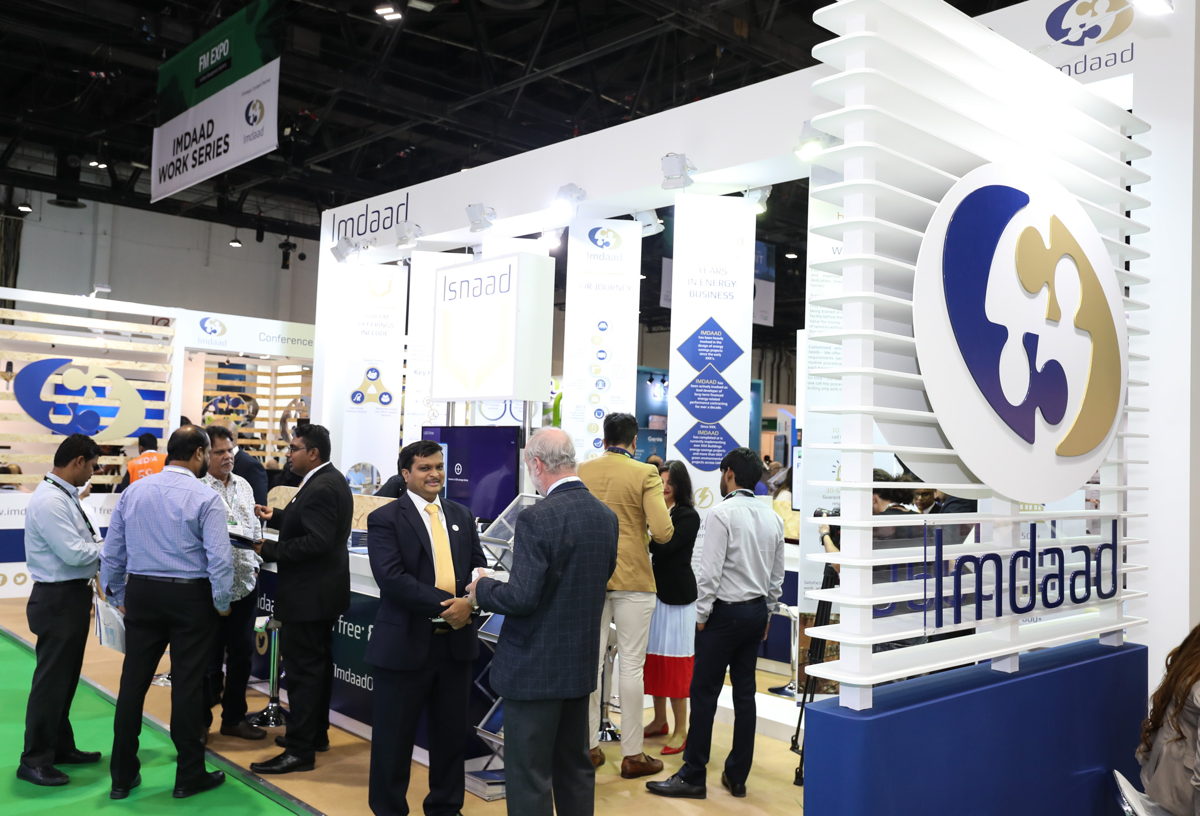 The upcoming trend of sustainability in facilities management is also a touchpoint for Imdaad. As part of their commitment to positively influence the wider community, they have invited students from Dubai International Academy to take part in an interactive recycling workshop, Be'ati, at the close of their work series.
A deeper look at GCC waste management, the final day of FM EXPO will also host the much-awaited Middle East Waste & Recycling Summit. Addressing sustainability in the waste management and recycling sectors, the high-level summit will offer a world-class program for professionals looking to shape the future of the industry.
Eng. Maria Saba, Operation Manager, from exhibitor SOZO Consultants, commented on the latest facilities management trend:
"The current waste management practices are not sustainable and people in the region have started to realize that a long-term framework through education, regulations, policies and integrated waste management is undeniably needed."
She added:
"With the current situation in the region and seeing the many opportunities associated with improved waste management, I'm confident that the Middle East is a great place to create change in the industry."
There is plenty to see at FM EXPO this week, aside from the Imdaad Work Series, the Summit, and the FM Forum workshop agenda – a collection of 50+ CPD-accredited workshops covering the future of technology in FM, how to develop Building Performance Metrics, and more.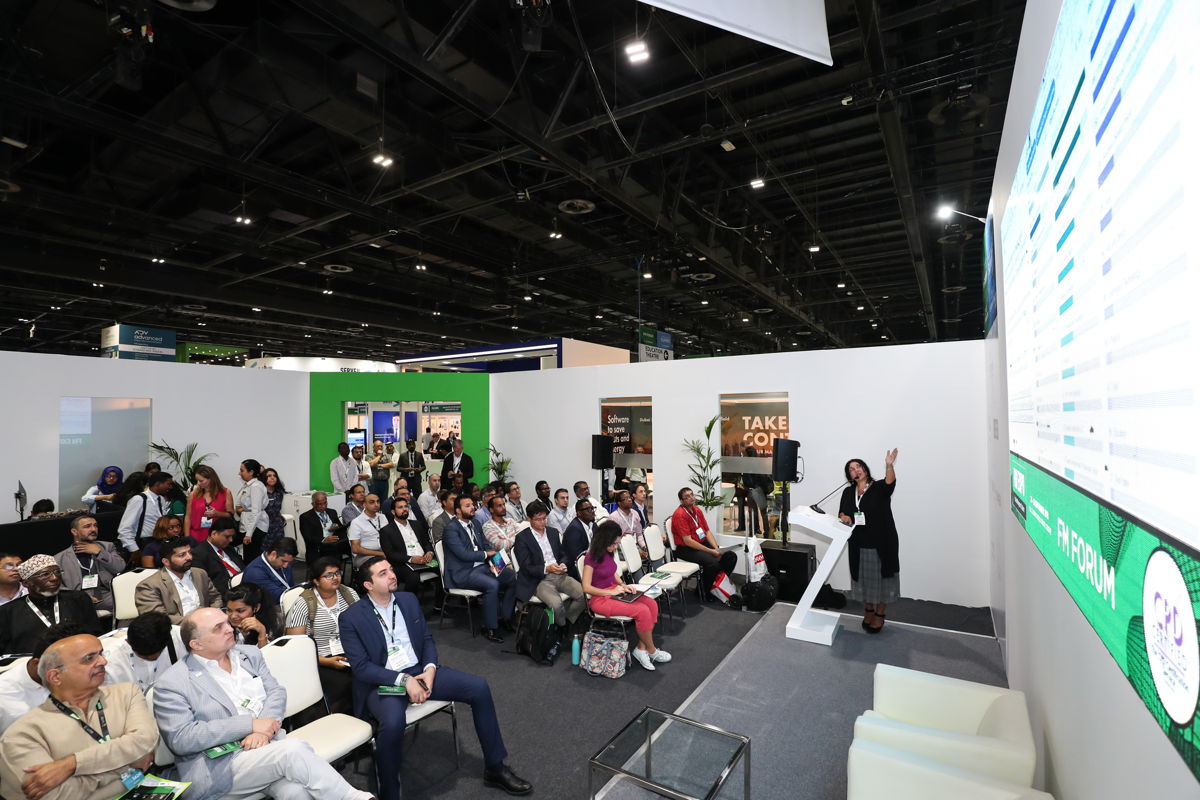 "In addition to the educational content, there are over 70 exhibitors representing 11 countries at FM Expo this year, with exhibitors joining the event from Spain, China, Germany, Finland, Italy, Netherlands, U.K., India, France, USA and UAE," says Nathan Waugh, Portfolio Director, dmg events.
Eager to showcase their solutions, grow their customer base and establish themselves as leaders in the FM industry, the exhibition floor is buzzing with waste solutions, Total Facilities Management (TFM) providers, Computer Aided Facility Management (CAFM) systems, and more.
Facilio Founder and CEO Prabhu Ramachandran, who is at the event to showcase a facilities optimization platform, concludes:
"FM EXPO is a renowned platform in the region for all FM professionals and a great networking opportunity to showcase innovative products, solutions and trends in the FM ecosystem for vendors and service providers. We look forward to using the exhibition to educate, inform and engage with our potential audience."
FM EXPO 2018 is sponsored by Advanced Facilities Management (Titanium Sponsor), Imdaad (Strategic Content Sponsor) and Farnek, Emrill and Enova by Veolia (Conference Session Sponsors). The event is co-located with the Windows, Doors and Facades Event and is free to all registered visitors.
To know more, visit www.fm-expo.com.
For press registration, visit https://forms.fm-expo.com/Default.aspx?id=2188
For visitor registration, visit https://register.fm-expo.com/Registration.aspx?utm_source=&utm_medium=&utm_campaign=&utm_content=&utm_term=