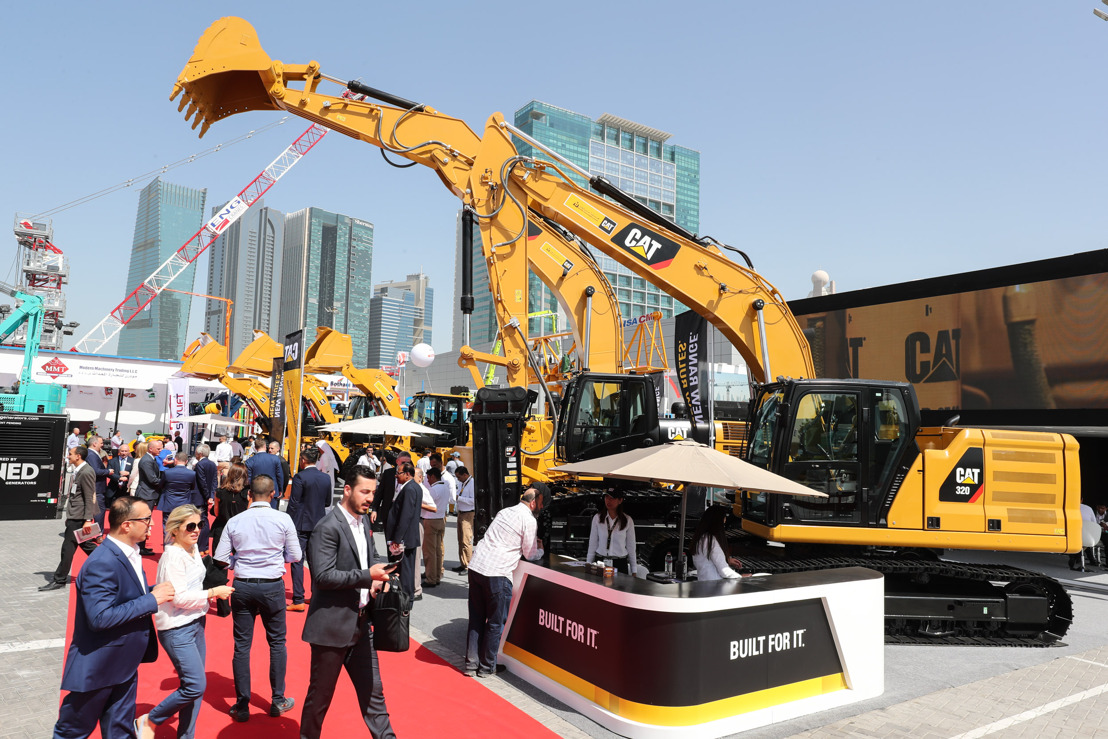 THE BIG 5 HEAVY SHOWCASES TECHNOLOGY SET TO TACKLE WORK-SITE EFFICIENCY
The Big 5 Heavy, the region's only event dedicated to the heavy construction industry, returns to Dubai World Trade Centre from 25 – 28 November 2019.
The event will feature the all new Construction Technology product sector complimented by the first Geospatial Leaders' Conference.
Middle East Concrete will once again be situated alongside The Big 5 Heavy, giving visitors access to all infrastructure products and solutions under one roof.
The role of technology on today's construction sites is becoming more prevalent as project owners race against time constraints and increasing demand for cost efficiency. In response, The Big 5 Heavy exhibition will return this November with an all new product sector dedicated to Construction Technology.
The region's only event dedicated to the heavy construction industry will host exhibitors across four more products sectors including Plant Machinery Vehicles, Lifting, Materials Handling & Transportation, Subsurface, Quarrying & Mining, and Site Equipment.
Event Director for The Big 5 Heavy, Richard Pavitt comments:
"The heavy construction market is becoming increasingly reliant on software platforms that save time and cost at the beginning of build, and that create efficiencies for the full lifecycle of projects thereafter."
"With the introduction of the Construction Technology sector at The Big 5 Heavy, we will bring together solution providers that are best in class from around the world, to help contractors across the Middle East adopt new industry standards as soon as building begins".
Market heavyweights including Trimble, Tenstar Simulation AB, Command Alkon, and A and Z Technologies will be exhibiting in the new product sector at The Big 5 Heavy, bringing with them a wealth of solutions relating to 3D Printing, Drones and Surveillance, Site Mapping, Robotics, Thermal Imaging, Virtual Reality Trainings and much more.
To compliment construction technology products on display at the event, The Big 5 Heavy will also feature the first ever Geospatial Leaders' Conference which will directly address the real-life application of any solutions connected to surveying, tracking, mapping and virtual designing of worksites.
Regional Director at Trimble, Andrew Caldwell will be speaking at the conference which is held on the last two days of the event. He said:
"We want our customers to do more than just purchase new technology – we want them to know how to use it to full capacity. We are adopting a more consultative approach with clients to address this, and The Big 5 Heavy is the ideal platform to showcase this initiative.
"Educating customers really is a means to ensuring that our products succeed in making their businesses more productive and more profitable."
In 2018, The Big 5 Heavy was situated alongside Middle East Concrete, giving visitors access to all infrastructure products and solutions under one roof. The two events welcomed more than 19,000 visitors and played host to over 300 exhibitors from 132 countries - the two events will run side by side again.
The Big 5 Heavy and Middle East Concrete are co-located with The Big 5, HVAC R Expo, Middle East Stone, The Big 5 Solar, and Urban Design & Landscape Expo - together transforming Dubai World Trade Centre into the global hub for the construction industry from 25 -28 November 2019.
[Read more: The Big 5 turns 40 - Building Dubai and the MENA region]
To find out more: www.thebig5heavy.com ​
For media inquiry please contact: