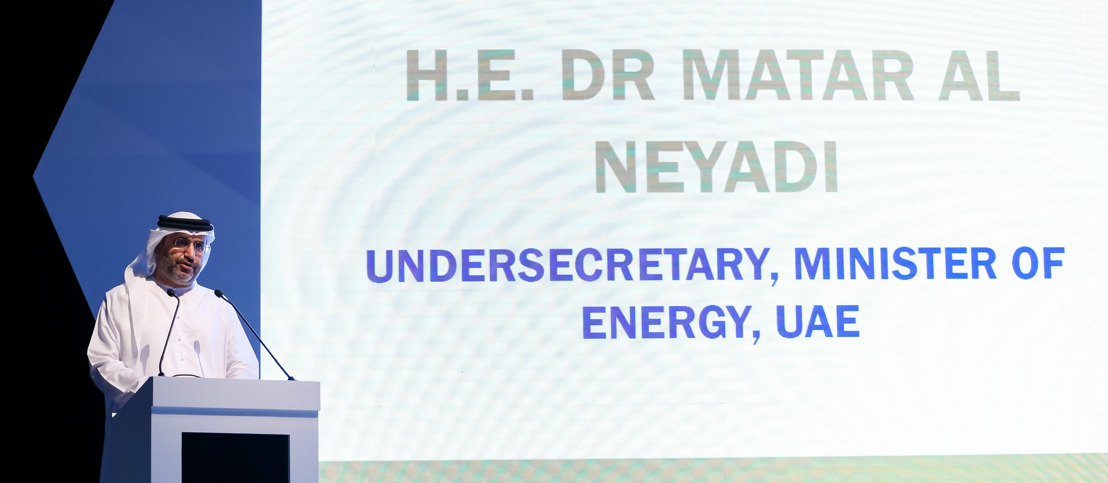 THE WORLD OF SOLAR ENERGY RE-IMAGINED AT THE GLOBAL SOLAR LEADERS SUMMIT 2017
Thursday, November 2, 2017 — Do you ever imagine just how great the potential is for solar energy in the Gulf? Are you keen to learn about the innovation driving a solar powered future in the region? The regulation supporting it? If so, then this year's Global Solar Leaders Summit (GSLS) is a must-attend event for you. Held on the 27 November 2017 at The Big 5 Solar, Dubai World Trade Centre, and supported by The Ministry of Energy UAE, the conference will highlight the MENA region's leading position in advancing the generation of renewable energy.
With 25+ speakers, 200+ delegates and 300 top-level governments anticipated to attend the summit, the objective of GSLS is to create a conference that focuses on how to action the strategies & the vision outlined by solar experts. It will ensure ample opportunity for one-on-one meetings and networking, alongside thought-provoking discussions to explore and nurture the new partnerships and opportunities arising between businesses in MENA region.
Being held at The Big 5 Solar, alongside The Big 5 Dubai, the event will offer lively debates, clear business-relevant focus groups and very high degree of interactions. It will be opened by the Undersecretary of the Ministry of Energy, His Excellency Dr. Matar Al Neyadi and invites delegates from government officials and architects, to engineers and lawyers.
Keynote speakers at the summit include His Excellency Dr. Rashid Alleem, Chairman of Sharjah Water and Electricity Authority, CEO of Etihad ESCO Ali Mohammed Al Jassim, Chairman, President and CEO of Canadian Solar Inc. Dr. Shawn Qu, and Browning Rockwell, Founding and Executive Director of SASIA & Solar GCC Alliance.
More and more speakers are confirming their interest in joining the panel discussions on topics such as project finance and policy regulation, and seats for visitors are running out fast. The chance to pick up your early-bird tickets draws ever closer with the deadline for discount ending on 6 November 2017.
The Global solar Leaders summit is a CPD (continued Professional Development) certified conference, additionally The Big 5 Solar will feature 12 free-to-attend CPD sessions covering a variety of topics relating to industry trends and challenges.
See the full GSLS agenda, www.thebig5solar.ae/education/agenda
Register as a GSLS delegate, www.thebig5solar.ae/GSLS-reg
Know more about The Big 5 Solar, www.thebig5solar.ae
For press registration at The Big 5 Solar, www.thebig5solar.ae/media-reg
For visitor registration The Big 5 Solar, register.thebig5solar.ae
Elisha Dessurne Public Relations Executive, dmg events Middle East, Asia & Africa
Jessica Scopacasa Public Relations Manager, dmg events Middle East, Asia & Africa