TOP 3 TRENDS REVOLUTIONIZING GCC FAÇADES
Versatile Panoramic Design, Sustainability and Digitalization on show at the Windows, Doors & Facades Event (WDF) with Schüco.
The UAE has 10,000 urban construction projects under development. Facades of the upcoming malls, villas, museums and some of the world's tallest skyscrapers will soon disrupt today's skylines promising to amaze viewers, more than ever.
A world leader in windows, doors and façade systems, and Titanium Sponsor of WDF 2018, the German Schüco focuses on the three trends that will shape the urban environment in the GCC.
Design for the eyes
"Bridge the outdoor to the indoor; create spectacular views for the residents. This is the industry's number one mission today,"
says Ammar H. Alul, general manager for Schüco in the Middle East.
"Façade systems that provide panoramic views are a growing trend. We created and tested our panorama systems for the Middle East region; now demand for such elements is rising abroad, from the US to Europe to Asia."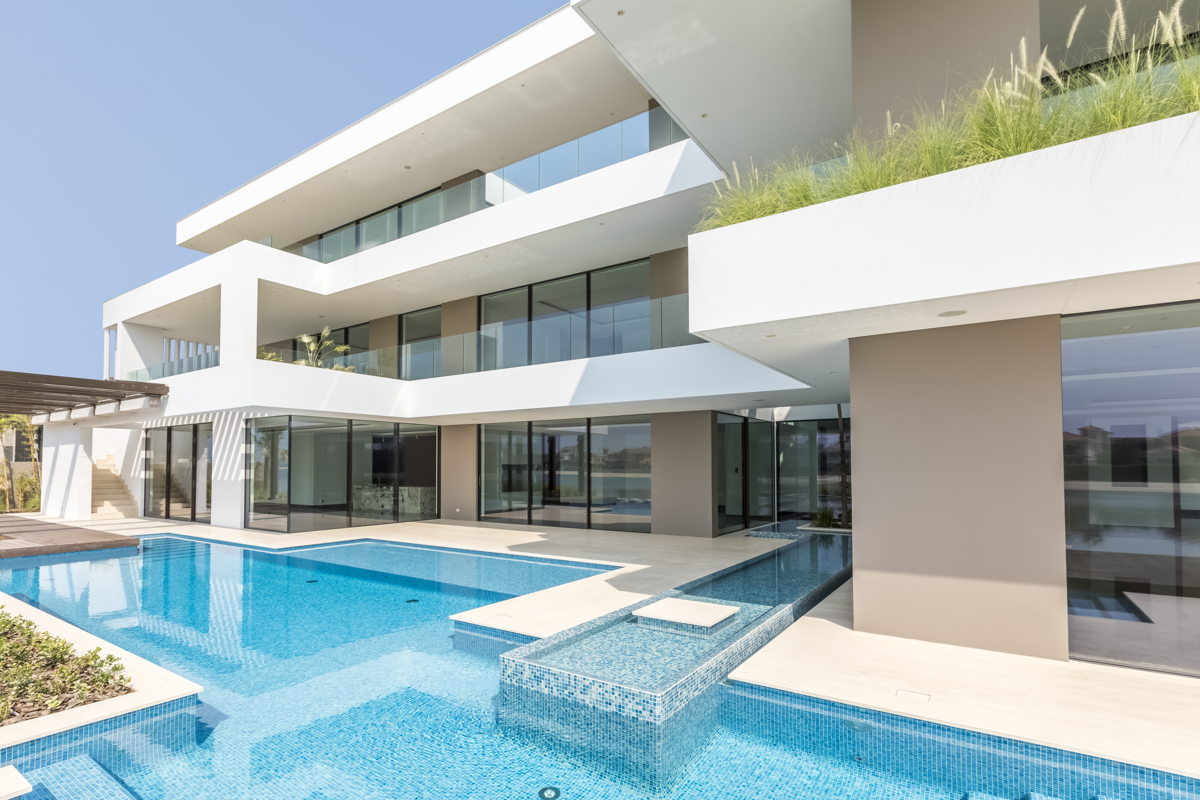 Sustainability
"There's a massive increase in requests for sustainable building solutions in the region,"
says Alul.
"Whether in the office or at home, our individual sense of well-being depends on the condition of the room. This is why focus on temperature and quality, solar shading and glare protection, supply of natural light, intelligent automation, noise reduction, security and functionality will be a must going forward."
"A strong cooperation with architects in the region in the early planning stages is crucial to put in place sustainable solutions. The initial investment has indeed significant influence on operating cost savings," Alul adds.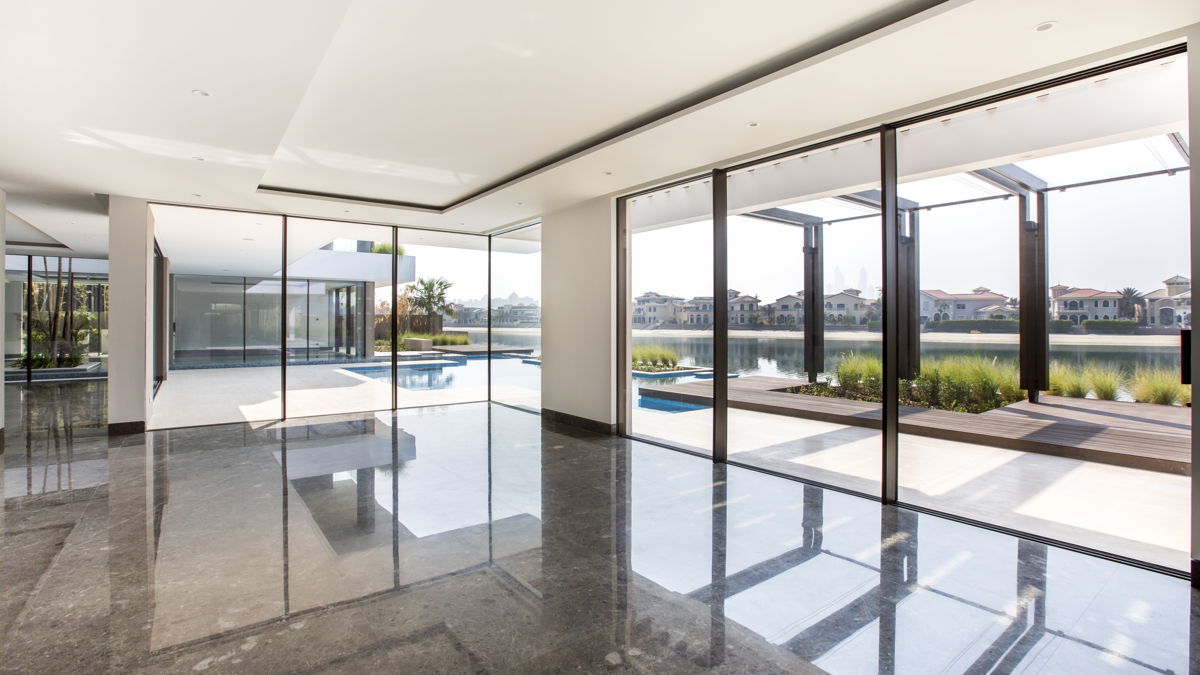 Digitalization
"Technology is transforming the facades industry. Thanks to an innovative software and an enhanced processing mode, we can now overlay the virtual image of a profile with the real workpiece.
Employees and factory workers can get all the needed information directly, and know exactly which component they need to install at which location. Digitalization tools increase efficiency and reduce risks associated with human error.
"Schüco is developing a sun-shading/daylighting module with controllable parameters to simulate different times of day, seasons and weather conditions. It is also investigating a combined AR/VR for training simulation applications and experimenting innovative hardware, such as haptic controllers, for improved interaction,"
Alul says. The future is here.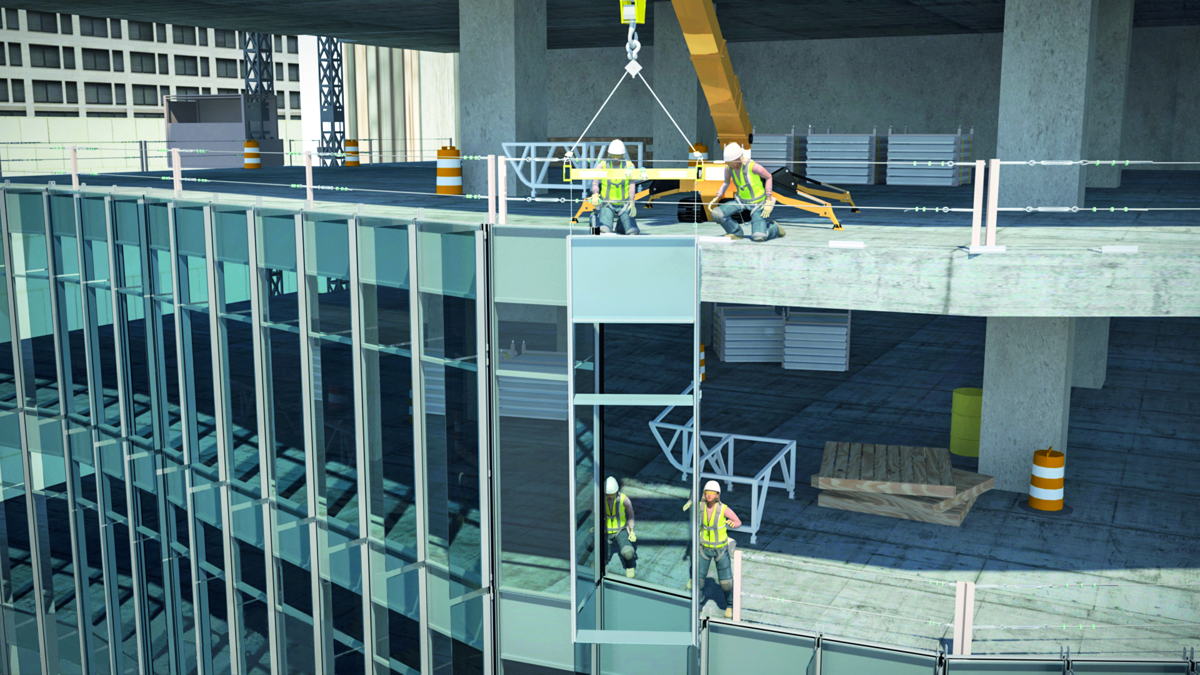 Schüco will display its panoramic corner element (6 m x 3 m), with integrated pivot door and façade at Windows, Doors & Facades Event 2018. The German company will also present its updated Fabrication Data Centre & Virtual Construction Lab, fire rated doors and automation solutions at the exhibition.
Windows, Doors & Facades will run from 23 to 25 September 2018 at the Dubai World Trade Centre, with Schüco as Titanium Sponsor.
Over 180 companies will display their products from around the globe, across eight dedicated sectors: Aluminum Composite Panel, Doors, Hardware, Machinery, Raw materials, Rollers & Shutters, Service Providers & Windows.
The third edition of the exhibition will also feature free certified educational sessions and a new Architects' Club. To know more, visit www.windowsdoorsandfacadeevent.com.
​ ​ ​ ​ ​ ​ ​ ​ ​ ​ ​ ​ ​ ​ ​ ​ ​ ​ ​ ​ ​ ​ ​ ​ ​ ​ ​ ​ ​ ​ ​ ​ ​ ​ ​ ​ ​ ​ ​ ​ ​ ​ ​ ​ ​ ​ ​ ​ ​ ​ ​ ​ ​ ​ ​ ​ ​ ​ ​ - END -
About Schüco
Based in Bielefeld, Schüco International KG develops and sells system solutions for windows, doors and façades. With more than 4750 employees worldwide, the company strives to be the industry leader in terms of technology and service today and in the future. In addition to innovative products for residential and commercial buildings, the building envelope specialist offers consultation and digital solutions for all phases of a building project – from the initial idea through to design, fabrication and installation. For more information, visit www.schueco.com.
About Windows, Doors & Facades Event
Windows Doors & Facades Event (WDF) is the largest dedicated platform for the windows, doors and facades industry in the Middle East. Organized by dmg events, the exhibition runs from 23 to 25 September 2018 at the Dubai World Trade Centre.
The third edition of WDF will host over 180 companies from around the world, also featuring free certified educational sessions and the new Architects' Club.
For more information, visit www.windowsdoorsandfacadeevent.com.