WAKECAP WINS THE START-UP CITY COMPETITION AT THE BIG 5
WakeCap, the IoT-based enterprise solution aimed at improving safety and productivity at the construction site, won the Start-up City Pitch Competition at The Big 5 today.
Construction's poor productivity leads to 98% of the construction projects incurring cost overruns or delays due lack of connectivity, slow information sharing and a lack of automation on site. WakeCap enables real-time field reporting via integrated sensors into the existing personal safety equipment & connecting job-sites via wireless mesh network technology.
Ishita Sood Kochhar, co-founder and CEO of Wakecap, said:
"The Big 5 Start-Up City Competition has been a great experience and I would really like to thank dmg events and the team organizing the Start-Up City initiative.
We are a tech-based construction start-up, trying to improve safety and productivity on work sites. We are based out of Dubai and we are running multiple pilots here to test the market and to promote rapid product development.
This platform has been really encouraging; we have met with many suitable business partners and we have made a wealth of contacts to follow up with after the show."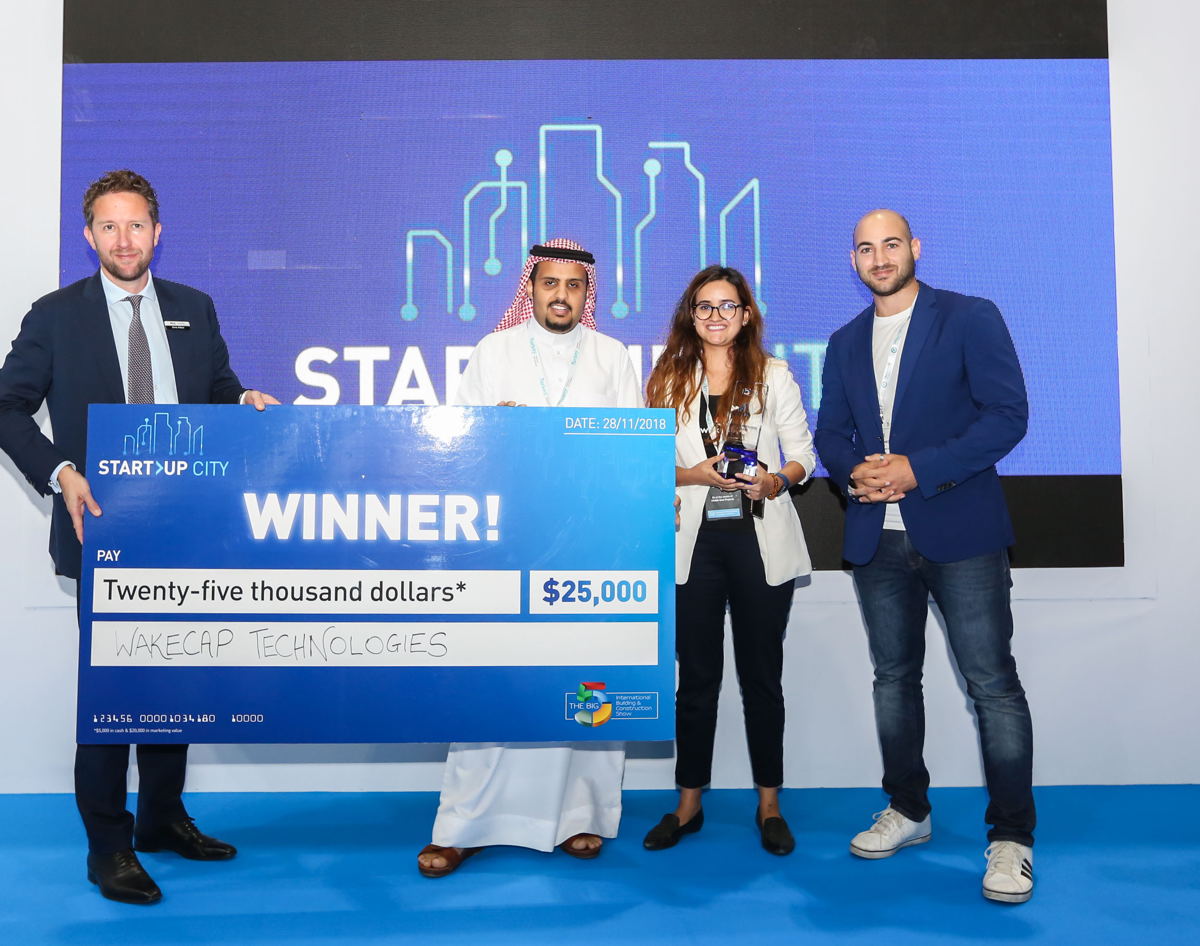 Competing with other 14 start-ups from around the globe, WakeCap was awarded a prize worth USD 25,000 by a panel of experts, including Kavya Aggarwal, Associate at Wamda Capital, Ali Abdel Khalek, Business Analyst/Software Project Manager at Consolidated Contractors Company (CCC), Hana Barakat, Program Manager at StartAD, Ned Jeroudi, Senior Advisor, Innovation + Future Technology at Expo 2020 Dubai, and Tiberiu Iacomu, Founder of the Improbable Agency. ​
Read more about The Big 5's Start-up City in the below press release:
Organised by dmg events, The Big 5 is the largest event for the construction industry in the Middle East. To know more about the event (26-29 November, Dubai World Trade Centre), visit www.thebig5.ae.