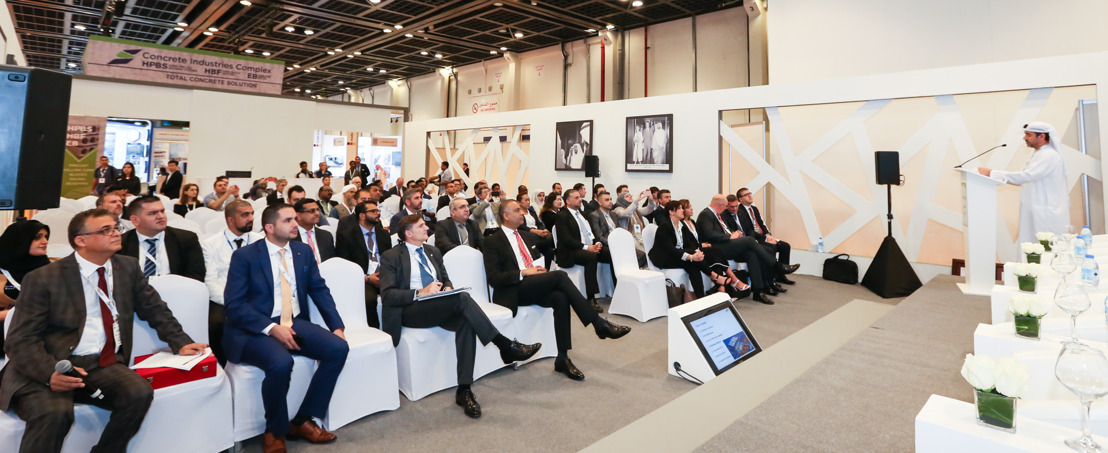 WHAT TO EXPECT: 2 SUMMITS, 2 CONFERENCES, AND TECHNICAL SEMINARS FOCUS ON TECHNOLOGY AT THE BIG 5 HEAVY AND MIDDLE EAST CONCRETE
A total 55, free-to-attend, sessions run across two summits, two conferences and Technical Seminars at The Big 5 Heavy and Middle East Concrete in November. With a major focus on technology, educational sessions are set to provide insight on how to implement the latest digital solutions right at the beginning of the build cycle.
The Big 5 Heavy and Middle East Concrete, the largest events dedicated to the infrastructure and heavy construction community in the Middle East, once again run simultaneously at Dubai World Trade Centre from 25th – 28th November 2019.
Event Director for The Big 5 Heavy and Middle East Concrete, Richard Pavitt comments: "We are delighted to announce this year's increased line-up of educational features that are free, and unique to The Big 5 Heavy and Middle East Concrete. The spread of learning opportunities is designed so that visiting professionals can leave equipped with realistic pathways for bringing new technological advances into their build projects."
"With more than $2.5 trillion worth of planned projects yet to be awarded in the Middle East, there is huge opportunity to elevate the region's construction industry by introducing new processes and solutions right at the beginning of build."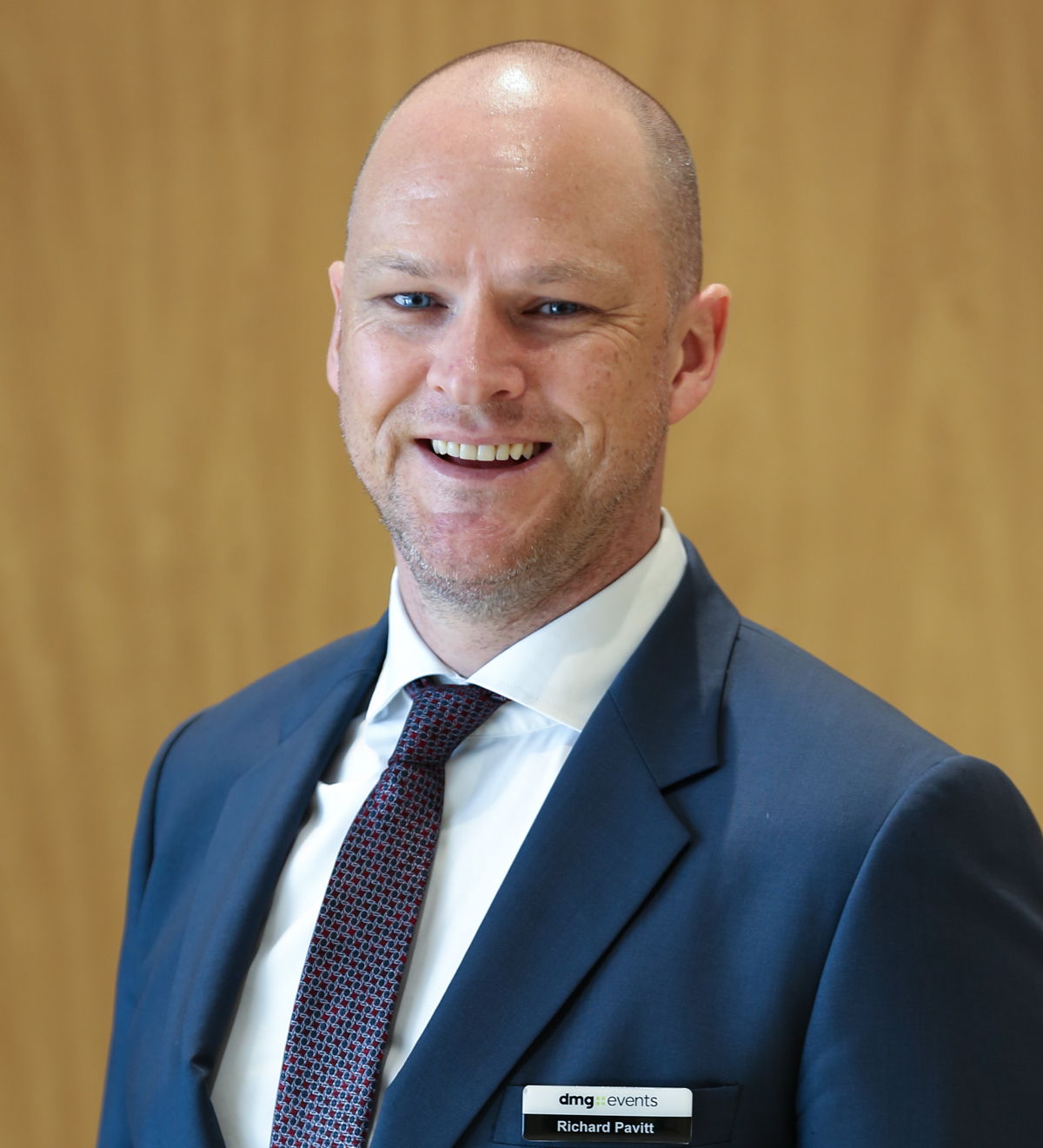 The two summits on offer this year include the returning 'RTA Innovation in BIM Summit', shedding light on the government-led roadmap of BIM adoption in the UAE, and the 'Geotechnical and Engineering Summit', covering the latest in ground surveying techniques and solutions.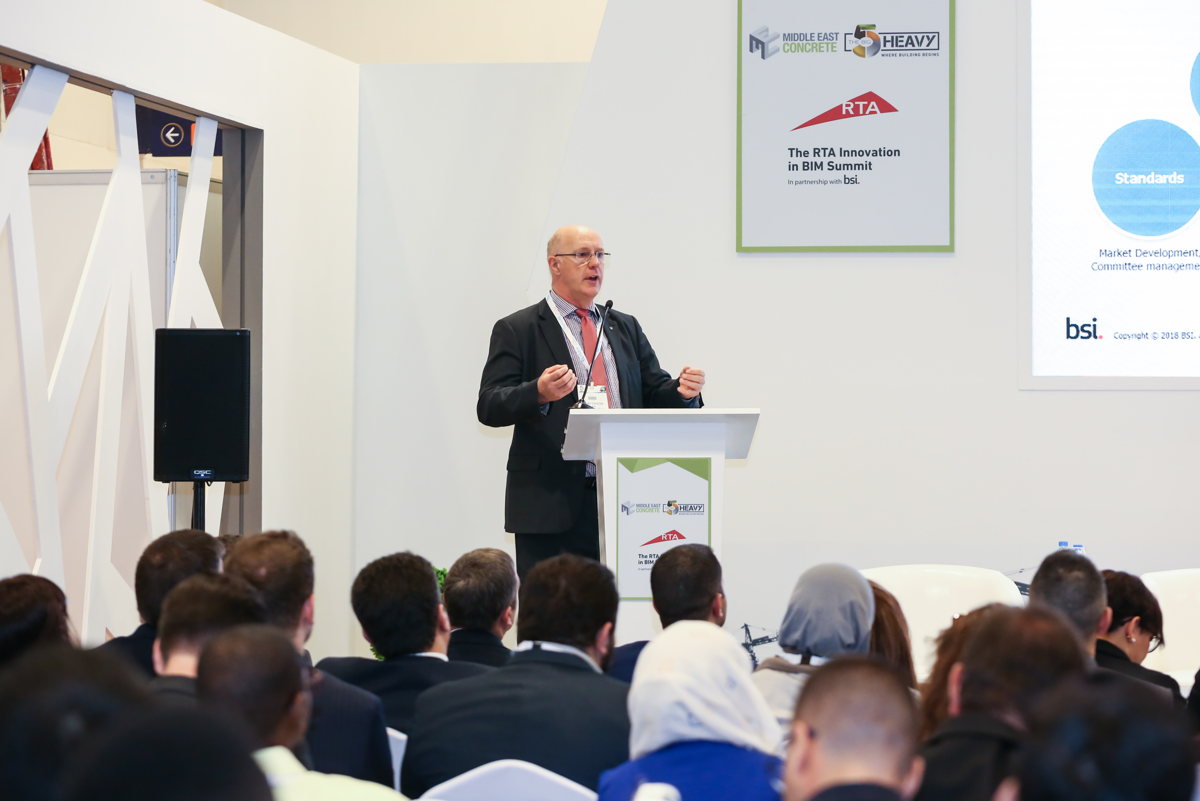 Along with the all new Geospatial Leaders Conference, The Big 5 Heavy and Middle East Concrete welcome back The American Concrete Institute's Conference series, exploring the latest standards in concrete efficiency.
The new Geospatial Leaders Conference hosts unique geospatial intelligence leaders and technology providers from across the region speaking on topics such as Drones/UAVs, Smart Cities, LiDAR technology, and Emerging Technologies.
Sherief Elabd, Director of Industry Strategy at Oracle Construction and Engineering, and speaker at the event, welcomes the new conference: "Companies need to be taking technology trends seriously now by investing their resources in quality research and development, and most importantly by focusing on process re-engineering and integration within their business culture and markets.
"Events such as the Geospatial Leaders Conference help to raise awareness of these issues by reaching key industry decision makers, helping to shape the direction the industry moves in."
The two events also feature a wealth of Technical Seminars hosted by exhibitors that showcase the use of industry leading innovations and techniques.
Leading brands such as Putzmeister, CIFA, Kryton, Trimble, Soilmec, Command Alkon, and NFT Cranes, will showcase products relating to the very first stages of the build cycle. The Big 5 Heavy and Middle East Concrete offer products from plant, lifting, and quarrying machinery, to raw materials extraction equipment, pre-cast production solutions and more.
In addition, solutions relating to Drones and Surveillance, Site Mapping, Robotics, Thermal Imaging, Virtual Reality Trainings and more feature within the all new 'Construction Technology' product sector.
Marco Polastri, Aftersales & Marketing Director at exhibitor and market heavyweight CIFA concludes: "The Big 5 Heavy and Middle East Concrete in Dubai this November is the best mix of exhibiting ingredients for the GCC markets." He concludes: "Even in a digitalization era, face-to-face meetings are important to create and consolidate contacts as well as starting the sales process directly right there."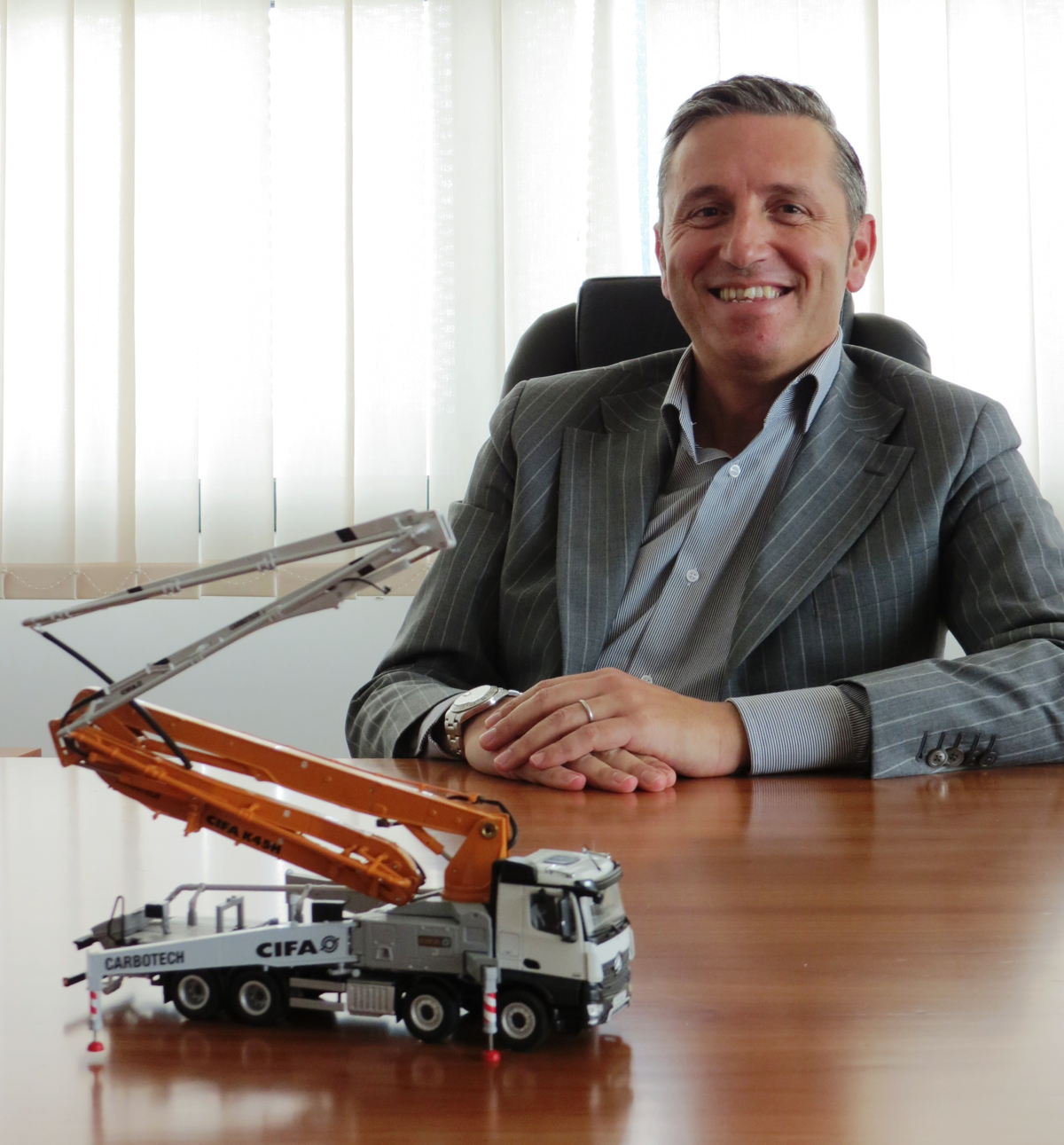 The Big 5 Heavy and Middle East Concrete run alongside The Big 5, HVAC R Expo, Middle East Stone, The Big 5 Solar, and Urban Design & Landscape Expo - together transforming Dubai World Trade Centre into the global hub for the construction industry from 25 -28 November 2019.
Register online for your limited time free badge: www.thebig5heavy.com/register (registration at the door will cost 200AED)
Download the content in Word format:
For more information, contact: